"The wooden boat carrying 41 people crashed off the coast of Sihanoukville province and only 18 people were rescued," confirmed Kheang Phearom, a spokesman for the Sihanoukville provincial government, southwest Cambodia.
Cambodian police are currently interrogating the rescued people. "We are searching for 23 missing people," spokesman Kheang Phearom added.
According to Sihanoukville provincial police chief Chuon Narin, representatives of the Chinese group said they departed by speedboat from a port in Guangdong province, southeast China, on September 11.
They were transferred to a wooden ship with two Cambodian sailors in international waters on September 17. This ship began to sink after being flooded on September 22. A fishing boat picked up two Cambodians to leave and left the Chinese group on board.
"The two Cambodians mentioned above have been arrested for questioning," spokesman Kheang Phearom added.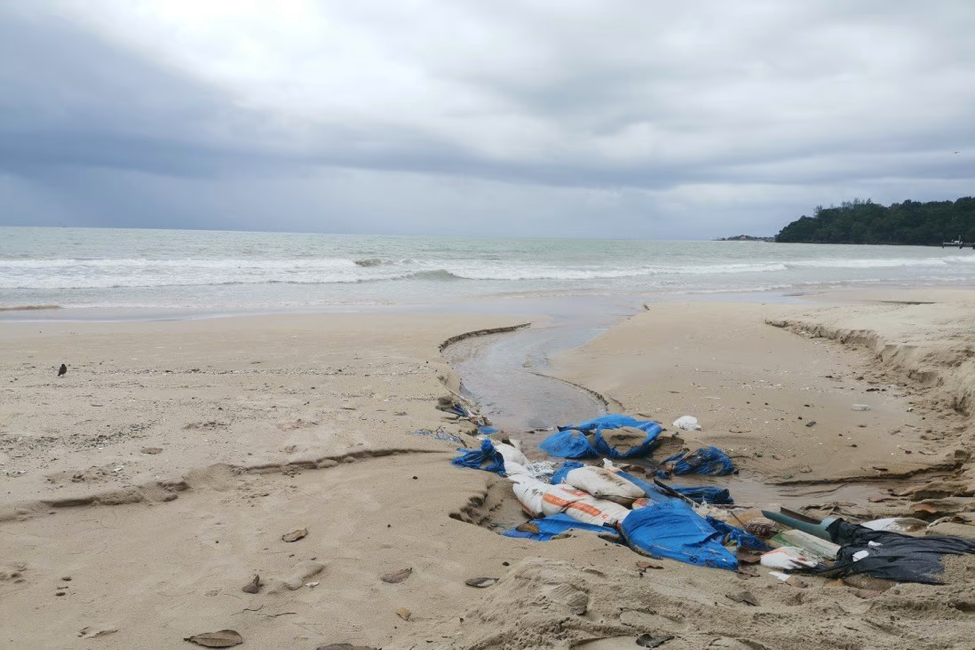 A wooden boat carrying 41 people sank off the coast of Cambodia, 23 Chinese citizens were missing. Photo: CSMP
The province of Sihanoukville was once quiet, but in recent years has exploded with investment from China with many casinos opening. There are more and more reports of Chinese nationals trading, smuggling and illegally working here – according to SCMP.
Cambodian authorities have also been trying to crack down on trafficking networks after numerous reports of citizens from other Southeast Asian countries being tricked into immigrating in search of "high-paying light job" opportunities.
There has been a lot of news lately about Chinese nationals being tricked into working in casinos or online scams in Sihanoukville province. The victims are said to have been "under arrest", even if they wanted to, they could not leave.
In early September, Cambodian authorities raided a housing complex in Sihanoukville and arrested more than 140 foreigners working illegally, 130 of them Chinese nationals.
Officials said they had found evidence of illegal detention and torture, illegal gambling, prostitution and human trafficking. Along with that, they also seized thousands of mobile phones, hundreds of computers, handcuffs, electric batons, etc.
In July, dozens of Indonesians were rescued from a fraudulent operation in Sihanoukville, according to media reports.