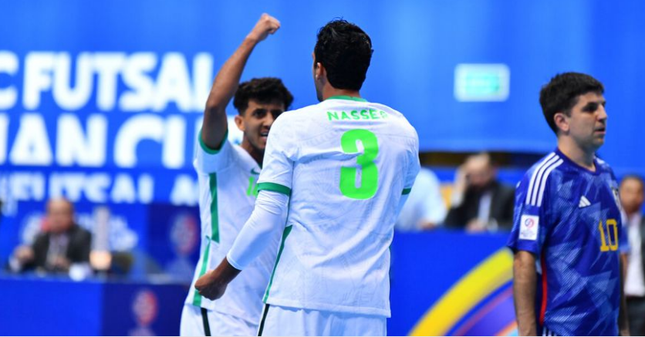 Saudi Arabia ranks 79th in the world. That means they are in the region of 40 weakest teams in the world because only 122 countries are ranked in futsal. For comparison, this team is also 39 places below Vietnam. With such a modest position, the West Asian team cannot hope much in the face of the former Asian champion, Japan.
The pressure that Saudi Arabia had to bear came from the very first minutes. In the second minute, Vinicius Crepaldi volleyed the ball wide of the post. Just 1 minute later, the 2014 champion, Tomoki Yoshikawa, dribbled past Naser Zayed and continued to beat goalkeeper Humood Aldahhan to open the scoring.
Thought this early goal would open the door to an easy victory for Japan because of the fact that they created a succession of delicious opportunities afterwards. But in a day of ecstasy and luck, Saudi Arabia's defense survived the storm and launched strong counterattacks.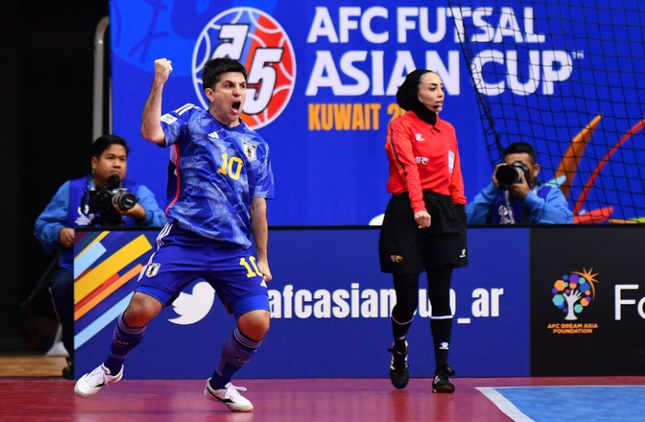 Japan couldn't believe they could only score 1 goal against Saudi Arabia
In the 11th minute, Yoshikawa could not stop Saleh Alqarni's pass in the penalty area. And the opportunity came to Zayed. This player easily equalized. Japan's defense again proved subjective in the 15th minute when they did not follow the opponent closely, and then goalkeeper Aldahhan's favorable pass from the middle of the field reached Mohsen Mohammed's foot. In a relaxed position, the player gave the home team the lead for the first time in the game.
And surprisingly, they withstood the frenzied Japanese pressure the rest of the time. Especially goalkeeper Aldahhan. He stubbornly refused Yoshikawa's efforts. Not stopping there, Saudi Arabia also regularly launched sharp counterattacks, typically in the 25th minute when Abdullah Almaghrabi almost scored the third goal for the home team.
In the 33rd minute, Japan continued to live in fear, fortunately for them Osama Baabdullah could not hit the target at close range. After several minutes of unsuccessful attempts, the Japanese coach, Mr. Kenichiro Kogore, threw Oliveira into the field to send his last hopes. But the West Asian team's defense is still standing. And they finished the game with a score of 2-1, making the biggest shock in the tournament.
Next, Japan will meet South Korea on Friday, while Saudi Arabia will face Vietnam in the late game of the day. This will obviously be a powerful warning that Saudi Arabia sends to the main opponent in the table, Vietnam.