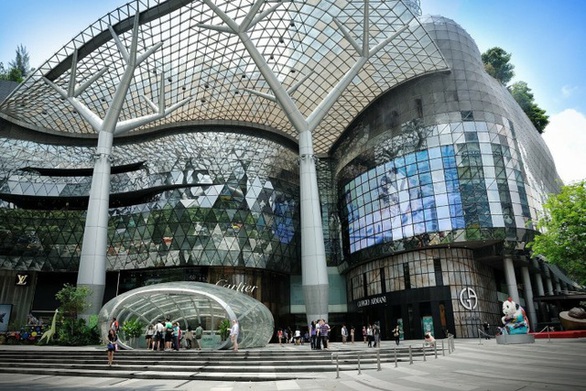 Shopping mall on Orchard Avenue (Singapore) – Photo: SHUTTERSTOCK
According to the newspaper Financial Times, affluent Chinese clients have flocked to Singapore's coastal hotels and properties. This island nation can surpass Hong Kong, becoming the top destination for the rich not only in China but also in Asia.
"This year has really been a crazy year for China's rich," said Vikna Rajah, head of private practice at law firm Rajah & Tann.
Mr. Rajah said his office in Singapore has to research and process legal services every week from the request of millionaires who want to set up a family office – a type of private investment company in Singapore. .
About a third of customers are from China. A few years ago, the company received only "a handful" of requests per year.
An unnamed financial services expert in Singapore, explains the trend of "migration" on: Sanctions imposed on Russian oligarchs during the Ukraine war, made Chinese elites fear the same thing will happen to them.
As a result, moving to Singapore could create a safer "use gap" for their assets.
Chinese billionaires want to "stop being seen as Chinese. They are washing their own identities", the expert explained.
Mr. Joseph Poon, director of DBS Private Bank in Singapore, also said that Chinese customers have "increasingly stronger" demand for setting up family offices.
"In the past, Hong Kong was the traditional springboard for them to get out of China. But now, these rich people have assumed that their destination is Singapore," he said.
This is not the first time Singapore has welcomed an influx of immigrants from China. Once a sparsely populated rainforest with less than a hundred inhabitants, the territory became a densely populated shipping port in the 19th century – largely thanks to the emigration of merchants. and Chinese workers.
The island nation has maintained close links with China ever since. In 2019, more than three-quarters of Singapore's 5.3 million residents were of Chinese descent. Singapore also trades with China more than any other country.
After Singapore emerged as a low-tax business hub in the late twentieth century – with old buildings razed to make way for sleek glass towers – many Chinese splurged on investments. there through foreign funds.
However, with the economy also booming, few Chinese are interested in emigrating.
Now, a former Singapore official said: "More and more Chinese friends and acquaintances are coming to settle down. They are also learning how to get permanent residency in Singapore."
Newcomers have moved into the luxury beachfront villas of the Sentosa resort, despite promises by the Singapore government to more strictly manage foreign money.
In April, Singapore raised the cap for qualified family offices to be exempt from income tax on their investments.
In a move seemingly designed to prevent foreigners from treating Singapore "like a hotel," officials announced that they must invest at least S$10 million ($7.1 million) in Singapore.
One millionaire, who is also a long-time Singapore resident, said: "Parents don't want to send their children to the West, because of the growing hostility towards Asians. Singapore is home to a lot of people. as many Chinese as you can get."