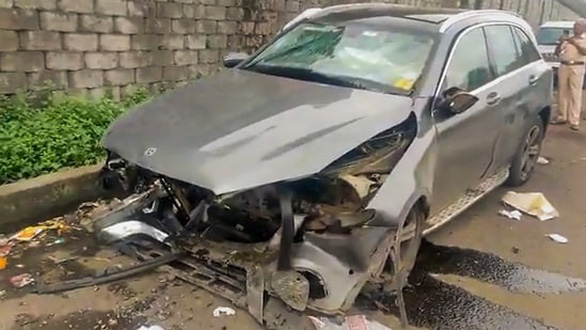 The death of one of the richest people in India in a traffic accident has surprised many people – Photo: Hindustan Times
The former chairman of Tata appointed in 2012 (the group that holds more than 100 large and small companies, including the British Jaguar Land Rover group) passed away on September 4 due to a traffic accident. Initial investigations showed that not wearing a seat belt (despite sitting in the back seat) and the car traveling at high speed caused him and a passenger in the car to not survive.
Mr. Cyrus Mistry's Mercedes-Benz GLC was discovered to have traveled 20km in just 9 minutes (equivalent to an average speed of about 131.7 km/h) after passing through Charoti checkpoint in Palghar district, Maharashtra, India. 120km from Mumbai.
The luxury SUV crashed into a lane dividing barrier on a bridge crossing the Surya River, killing the 54-year-old billionaire and his close friend Jahangir Pandole.
The other two people in the car were gynecologist Anahita Pandole, 55, from Mumbai (who was driving at the time) and her husband Darius Pandole – a 60-year-old former independent director of Tata Group – who were seriously injured. .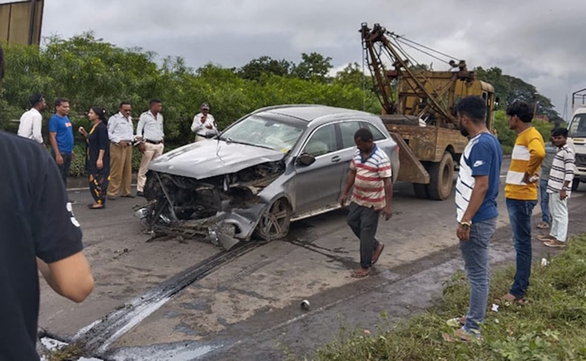 With an average travel speed of over 130km/h, not wearing a seat belt despite sitting in the back seat caused the billionaire to lose his life even in one of the luxury cars with good safety – Photo: NDTV
According to eyewitnesses witnessing the incident at 2:30 pm on September 4, the Mercedes-Benz GLC tried to overtake another vehicle on the left, but lost control and crashed into the median. Photographs taken at the scene show clear tire marks on the road, apparently to avoid potholes. The rear airbag did not deploy.
The incident continues to be a warning to those in the car to always wear seat belts at all times, and only drive at a speed that they can control and within the allowed range.
Indian media also criticized the quality of roads in the country, because despite owning the world's second largest traffic network with a total length of 5.89 million km, the country's highways often have very good pavement quality. bad, because the construction process is poor and not regularly maintained.
Cyrus Mistry, at the time of his death on Sunday, had a net worth of Forbes estimated at $29 billion, and is one of the richest people in India. He served as chairman of Tata Group from 2012 to 2016, before a power and legal battle forced him to leave the position.