On August 20, the SMTOWN Live 2022 concert was held in Suwon, South Korea. This is the concert that SM fans look forward to every year when gathering the company's popular artists with impressive performances. Most especially, at this year's concert, there was the appearance of the "national girl group" SNSD.
SNSD's first appearance in 5 years at the SM family concert not only made the fans happy, but also the members were also moved. The group performed the latest song FOREVER 1 along with the summer hit Party.
SNSD to perform Forever 1 and Party at SMTOWN LIVE 2022
Although FOREVER 1 and Party Both are exciting songs but after performing, Hyoyeon burst into tears in the arms of the rest of the members.
Hyoyeon sheds tears when posing with SNSD members
This performance stage has a special meaning for SNSD in general and Hyoyeon in particular. At the SM concert stage many years ago, when other groups had many members performing together, Hyoyeon appeared alone as a DJ and sang her solo songs. Having the members by her side must be a great consolation and happiness for her.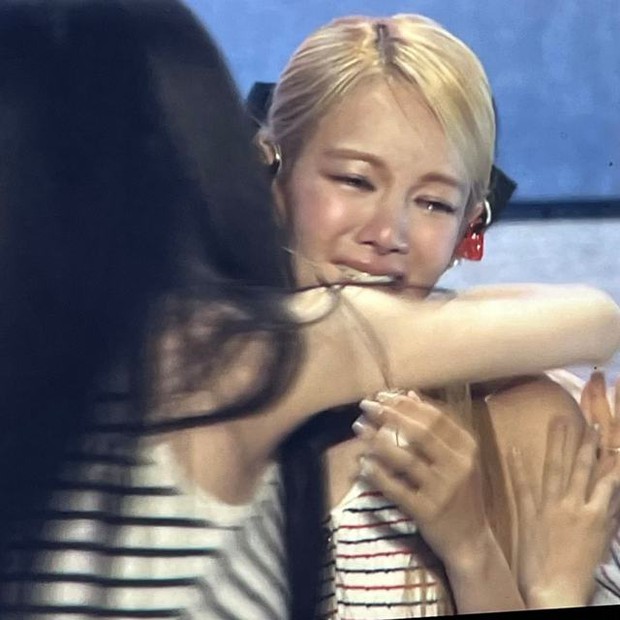 Hyoyeon happily cried in the arms of the members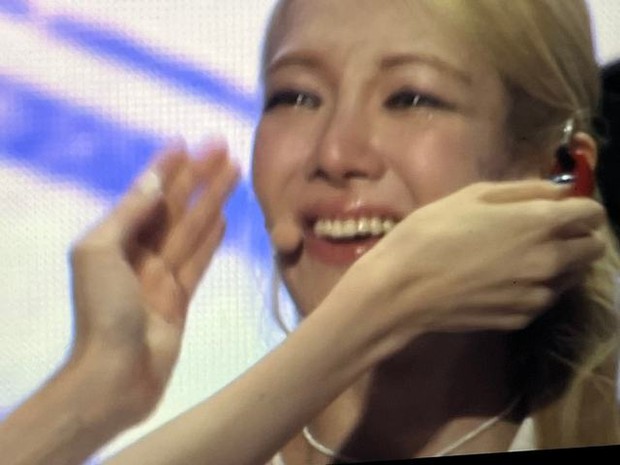 Behind the scenes, "special teacher" Lee Soo Man also gave emotional hugs to the SNSD girls, who are still "pure girls" like when they first debuted.
The emotional moment behind the scenes of SM President Lee Soo Man and 8 girls
Besides SNSD, some EXO members also appeared to perform after a long absence such as Xiumin, DO and Chen. After the performance stage, many people posted pictures saying that EXO's fans had turned off their lightsticks to cheer, creating a "black sea of ​​silence" for Chen. However, fans at the event protested and said that the problem lies in the light of the photo. The actual lightstick was still on when Chen performed.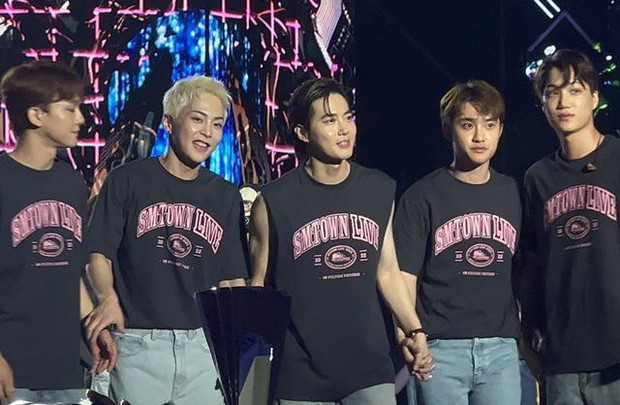 5 EXO members appeared together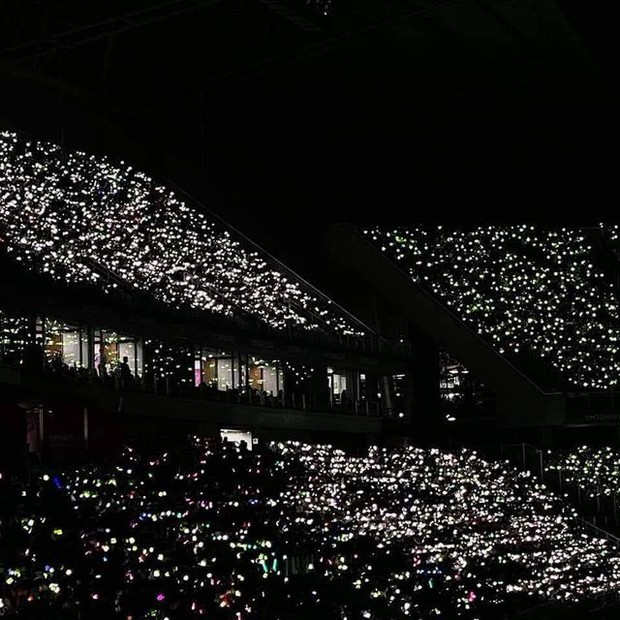 Pictures of fans cheering for EXO at the concert
Leaving aside the controversies, EXO said that they will soon return with full members in the near future.
At the concert, 3 members of SMRookies, although not officially debuted, had a joint performance stage with 2 members Sungchan and Shotaro.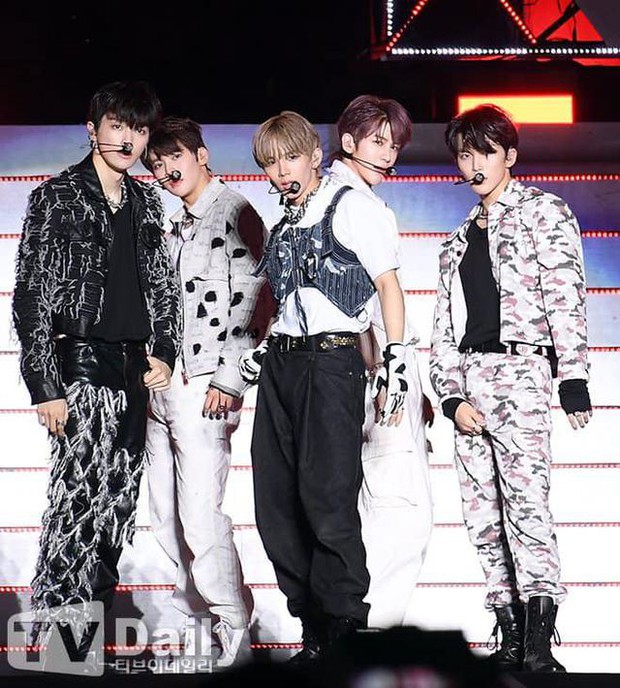 Stage with the appearance of 3 brand new SMRookies members
The concert on August 20 also witnessed the appearance of idols over 10 years old: KangTa, BoA, Super Junior, SHINee and active groups such as Red Velvet, NCT, aespa. All create a warm family concert with many interesting interactive moments.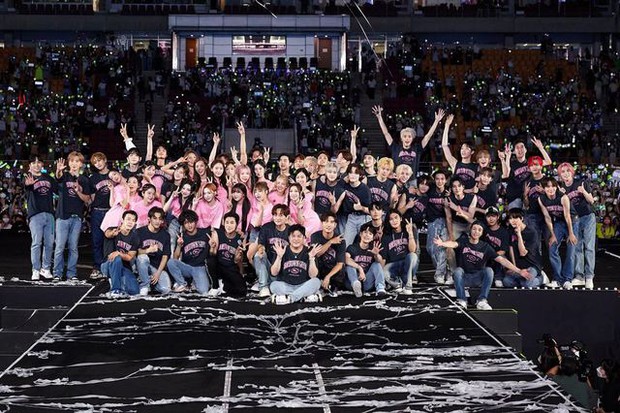 Source: Facebook