This small house with a modest area of ​​​​30m² is located in the old town of Beijing, China. Its owner is a woman with a modern lifestyle who loves smart, compact interiors. Therefore, this woman's house is the "answer" to her desire to keep the old architectural features of the exterior but still have a modern and comfortable life thanks to the design and treatment. Smart, sophisticated space management.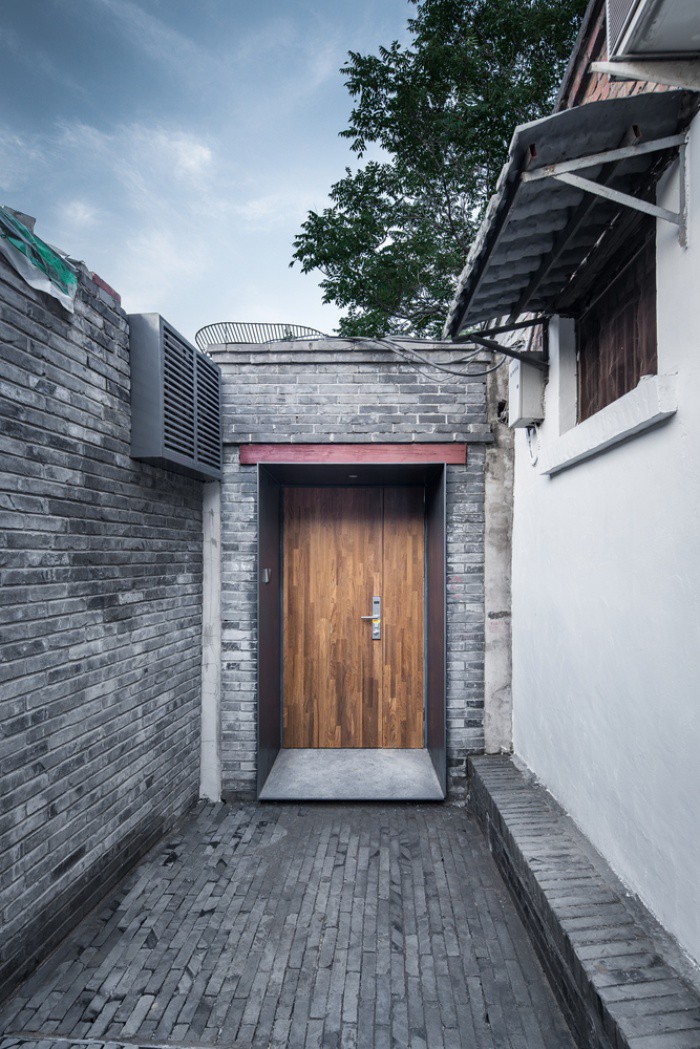 The wooden gate to the house with a simple and peaceful stone-paved path in the middle of a small alley in Beijing, China.
Each house represents the lifestyle as well as the aesthetic concept of the owner. Therefore, the owner of this house always wants, when she comes home, a comfortable, comfortable and full life to help her feel more loved in every small corner of the tight space.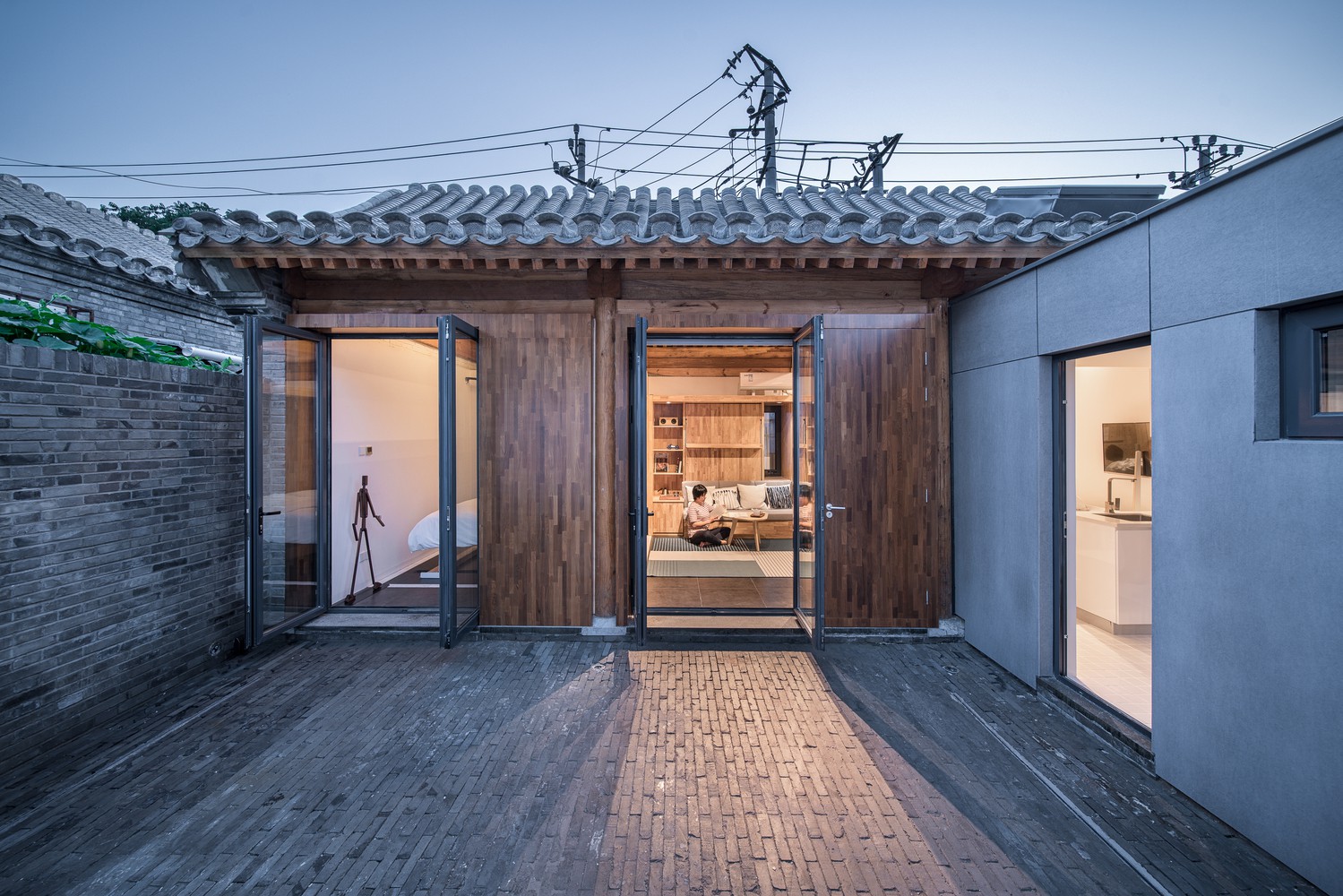 From the courtyard one can see the functional areas inside. Instead of using wooden doors that make the space heavy and cramped, the architect cleverly used transparent glass doors.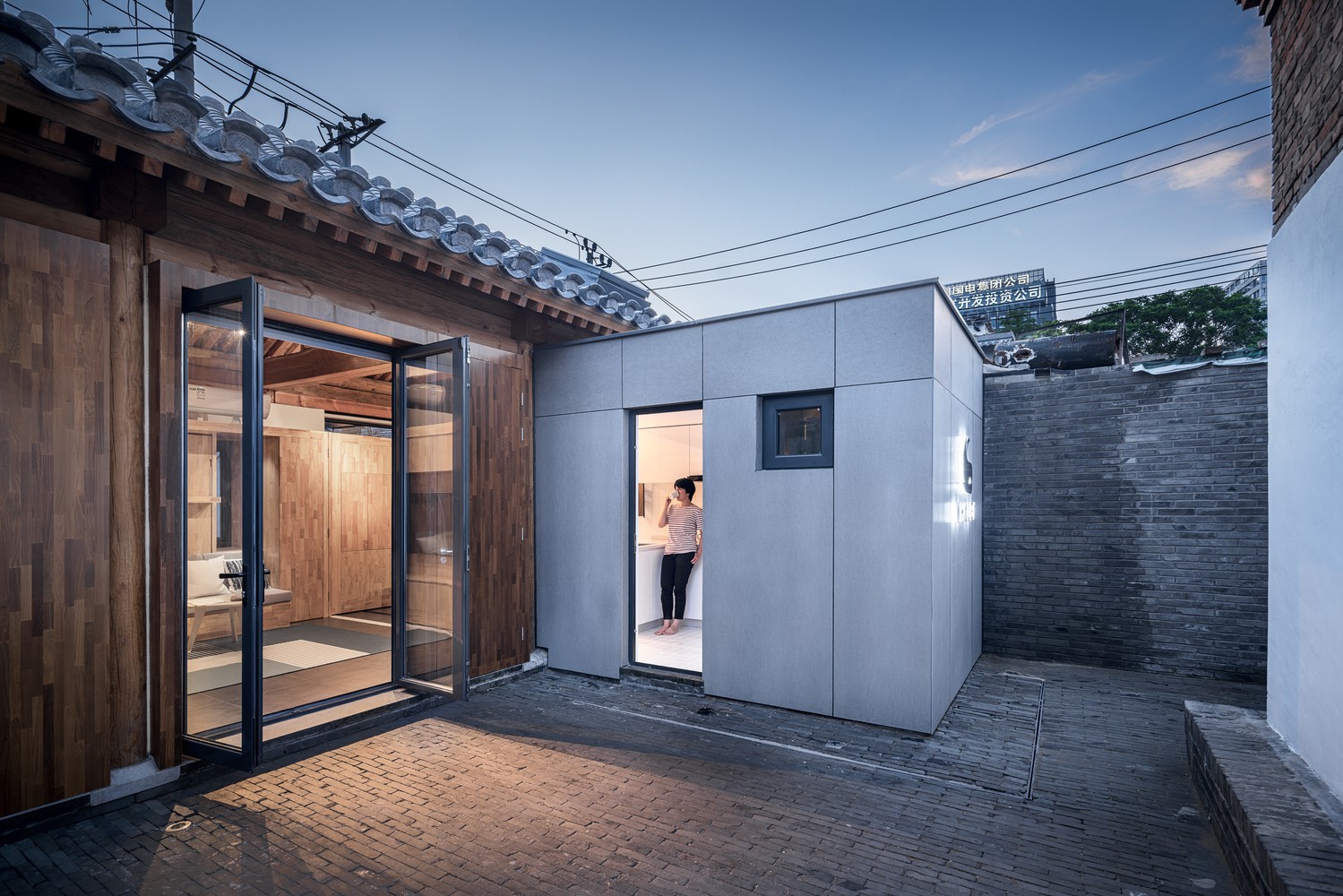 The owner of the house also designed a small space right in the yard to separate the kitchen area from other functional areas.
The house was built in ancient times with wood as the main material. In order to reduce the weight but still retain the soulful character as well as the traditional Chinese wooden architecture, the architects replaced the damaged roof and removed the internal space partitions. The functional areas are divided by furniture or the harmonious combination of wood colors.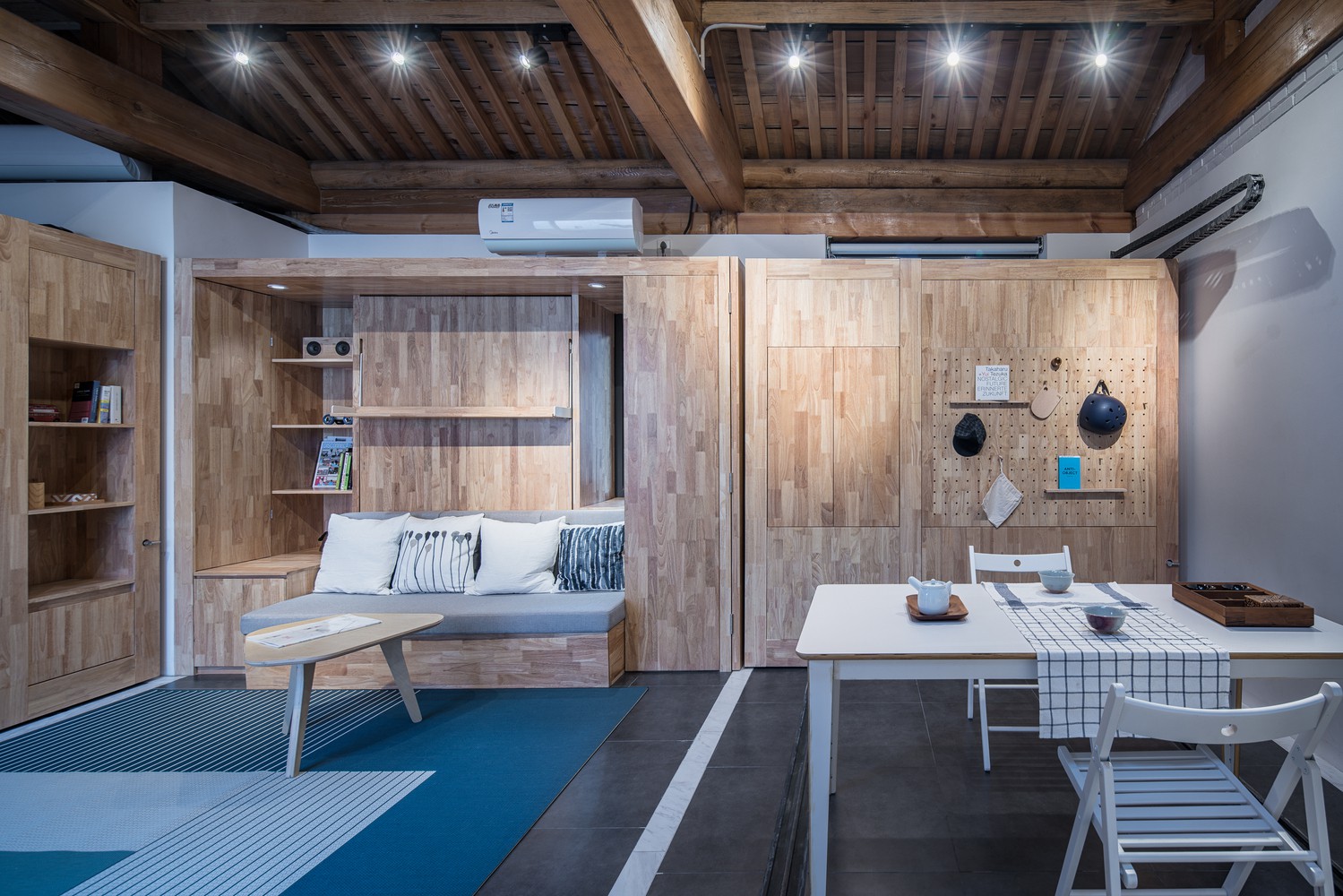 When there is no need to use the common living area, it can still be turned into a resting space with multi-purpose furniture.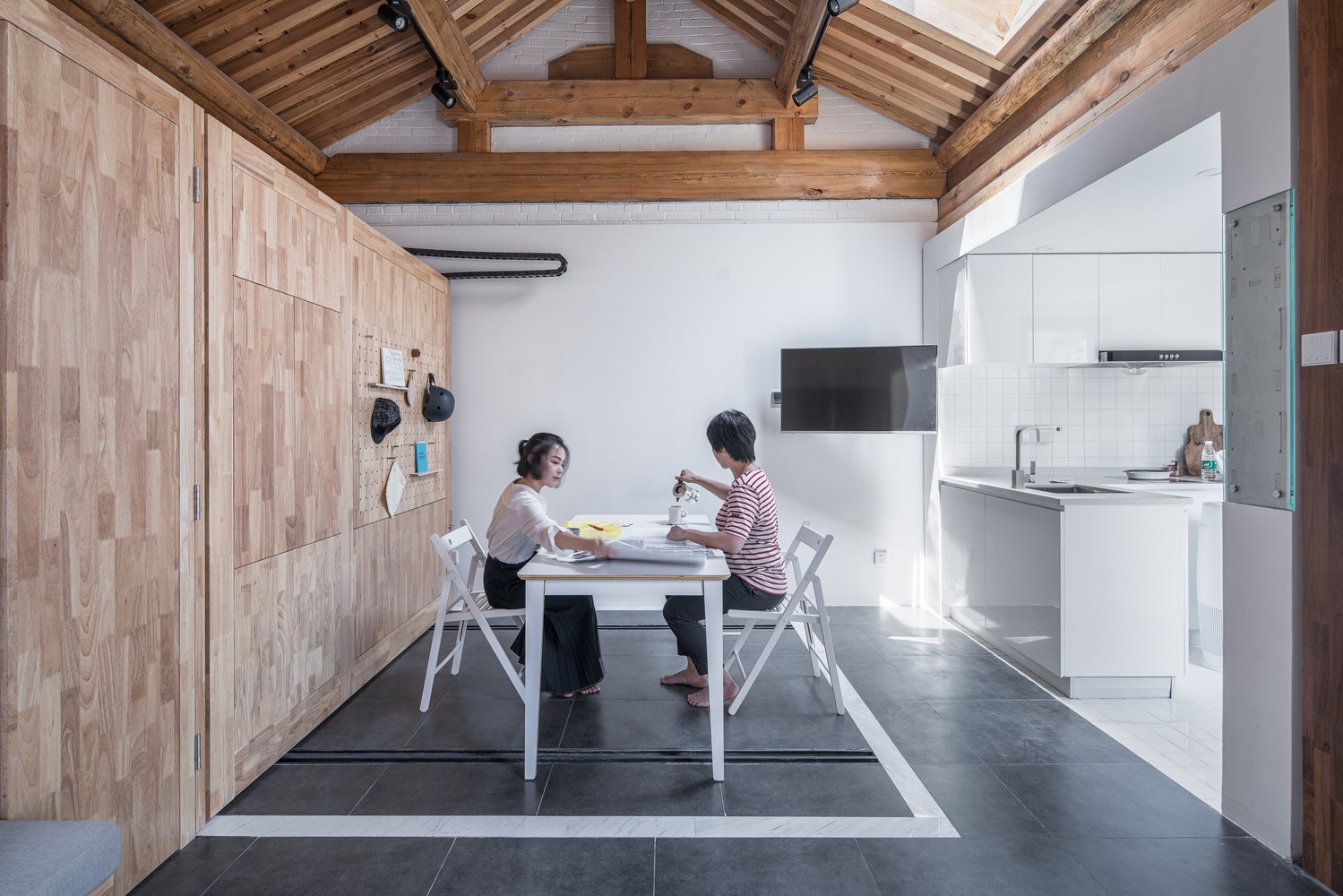 The dining place is flexibly arranged with a modern white dining table and chairs in the same color scheme as the adjacent kitchen.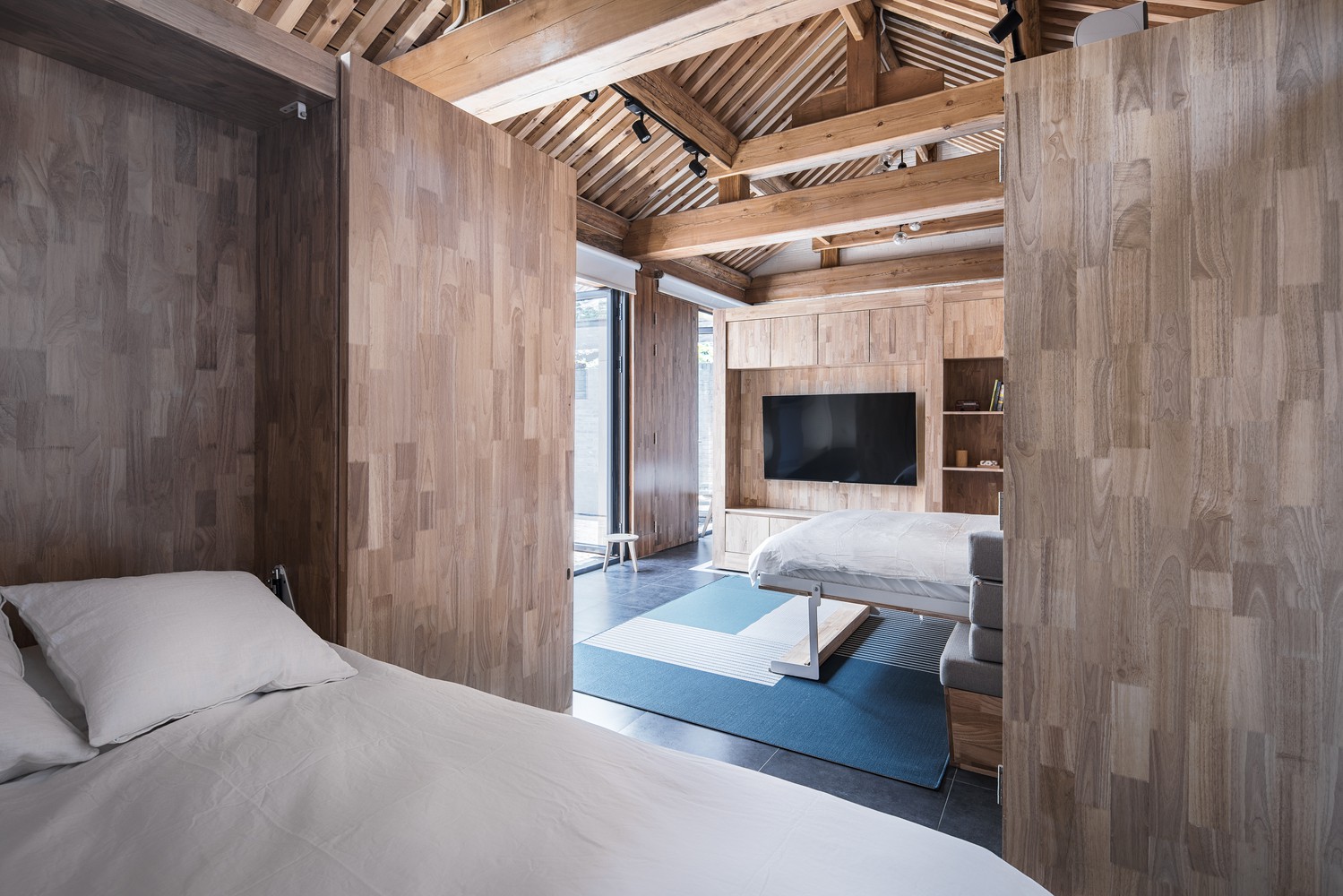 The areas are flexibly connected by wooden walls of the same material and color as the interior. The space is filled with light and comfort thanks to the skillful and flexible use of minimalist design style.
With 30m², arranging a room is already difficult, arranging a fully functional space with comfortable and private bedrooms is not easy. It is the great success of the designer that makes life less crowded and cramped when living in small houses.
According to ArchDaily