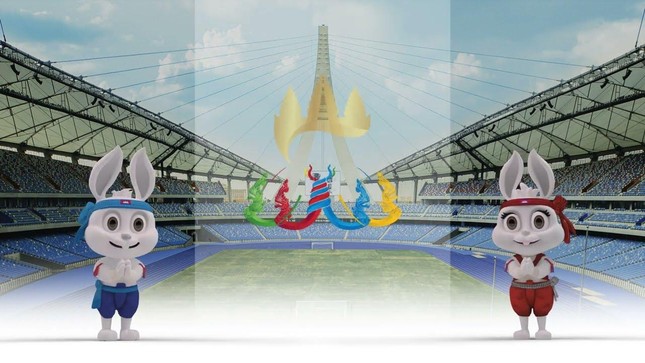 In his article, the longtime Philippine sports expert said that the intention to dominate the martial art to capture gold in Cambodia's content makes the 32nd SEA Games unfair, even though it has not happened yet.
"If at the 31st SEA Games, the Vietnamese delegation, which is very strong in martial arts, only held 18 competitions, then this number in Cambodia is 30. Even though they know, they are not good at martial arts. But by leaving out many of the other teams' strengths and bringing in their own strengths, Cambodia has solved the problem," Mendoza said.
"The Philippines is very disadvantaged when Cambodia skips the women's 50 kg event in karate, where our athlete Junna Tuskii won the SEA Games gold medal and is the world champion.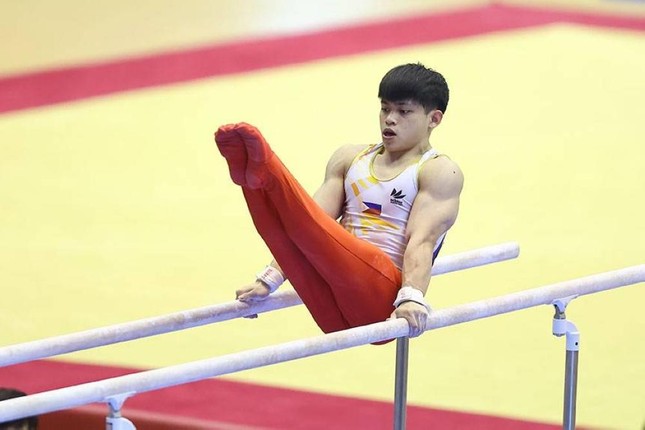 Carlos Yolo, the gold hope of Philippine sports, will be restricted in medal content
In return, Cambodia will introduce two indigenous sports, Kun Bokator and Ouk Chatrang. Kun Bokator is an ancient Khmer martial art, while in Ouk Chatrang, I asked our chess grandmaster Eugene Torre and he didn't know what it was.
Undoubtedly, Cambodia will dominate both sports, with 21 gold medals going to Kun Bokator and 6 going to Ouk Chatrang. Thus, they almost certainly have 27 gold medals available.
In gymnastics, our world champion Carlos Yulo will be starved because there are only four events, 2 for men and 2 for women. That means at most, Yulo can only win 2 gold medals. Remember at the 31st SEA Games, Yulo alone pocketed 5 gold medals.
"So why don't we just give Cambodia the overall first place before the SEA Games start? That would simplify matters," Mendoza concluded sarcastically.