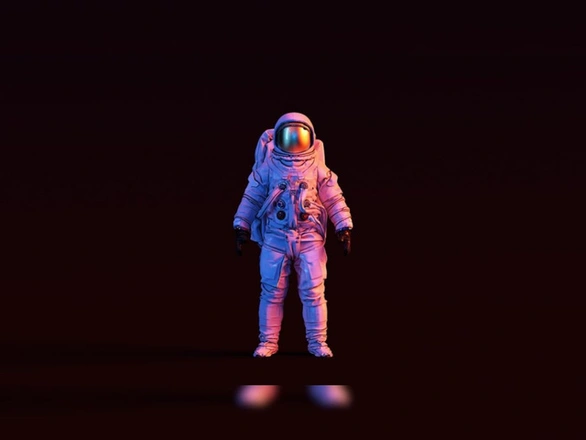 Suits made from special fabrics for menopausal women – Photo: CNBCTV18
Every year in the US alone, an estimated 1.3 million women enter menopause. This condition can last for several years and sometimes causes them debilitating symptoms, such as hot flashes.
With this in mind, the company Fifty One Apparel used fabric produced by NASA's Outlast technology to make clothes for menopausal women.
This is a fabric that can adjust the temperature, Helps combat symptoms like hot flashes or colds in women.
Outlast technology was born in the 1980s. At that time, officials at NASA's Johnson Space Center in Houston contracted with Triangle Research and Development Corporation to develop technology to produce a material that could sustain maintain a stable temperature to sew gloves for astronauts.
Through thermoelectric technology, engineers create tiny microcapsules, called thermomolecules, and then implant them into fabrics and other fibers.
Amy Ross, one of NASA's spacesuit engineers, said their suits, made with thermoelectric technology, can withstand extreme heat and extreme cold (up to 120⁰C and below freezing). ) while keeping the astronauts comfortable enough to do their jobs.
Outlast thermoelectric technology was then trademarked and manufactured by Outlast Technologies in Boulder, Colorado (USA).
By linking Outlast technology with Cellulose fibers, Fifty One Apparel clothing maintains the temperature-regulating properties of phase-change fabrics, but retains the look of premium fabrics.
In addition to the comfort of self-regulating temperature, this technology also makes the clothes super light and also easy to wash.
Initial products including a line of shirts in four styles were sold to consumers in the London area at events.
To date, the company has developed a wide range of products using Outlast technology, including accessories such as scarves, masks and versatile fashion sets, for walking, exercising, and office work. room and travel.
As of 2021, the US is Fifty One Apparel's second largest market after the UK and the company is looking for a local distributor for the product.