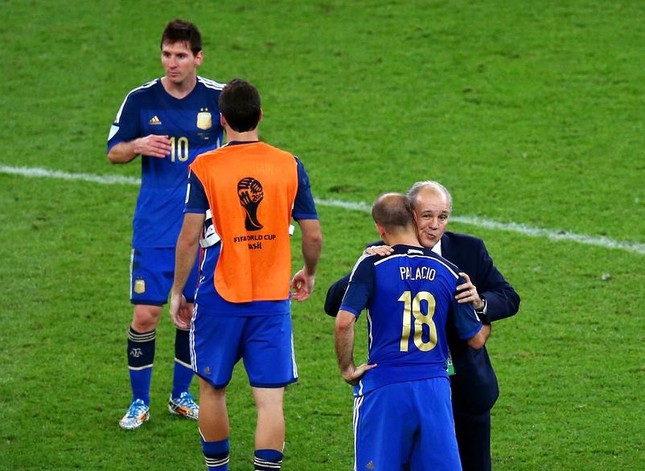 Palacio and Messi after the 2014 World Cup final
He has just signed a contract with the basketball club Garegnano in the Italian fourth division. Even this 40-year-old former striker did not take much time to get used to, but he immediately started playing for the new team. In the 65-73 loss to Basket Trezzano yesterday, Palacio played the last few minutes and managed to score 4 points.
On the football field, he was a striker and after switching to basketball, Palacio was a… defender. This is also understandable because with the limited ability to dispute, Palacio can only score from afar, but rarely close to the basket like the tall strikers in basketball.
But with scoring for the new team, Palacio still shows that he is not bad at this sport. In the previous practice match, he also scored 14 points. Thus, in 2 matches under the new shirt, the Argentine player scored 18 points, impressive statistics with a "horizontal hand" like him.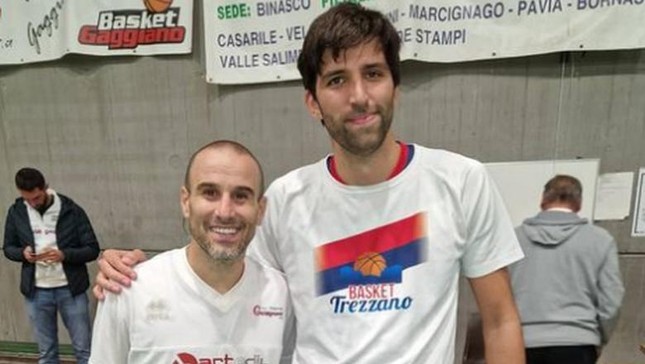 Palacio as a basketball player
With what is going on, it can be affirmed that Palacio is still performing well, like what he did in football. This player emerged in the shirt of Boca Juniors, where he won 8 titles with the Argentine club.
In 2009, he moved to Genoa and became a bright spot of Serie A. Especially in the 2011/12 season, Palacio scored 19 goals, the most in Genoa. It was the baggage that helped him move to Inter Milan under a contract worth 11 million euros.
This is the club where Palacio plays most successfully with 58 goals in 169 matches. He then moved to Bologna and stayed until May 2021. Palacio's last stop was Brescia. Here, he scored 6 goals in 32 games before leaving this past summer.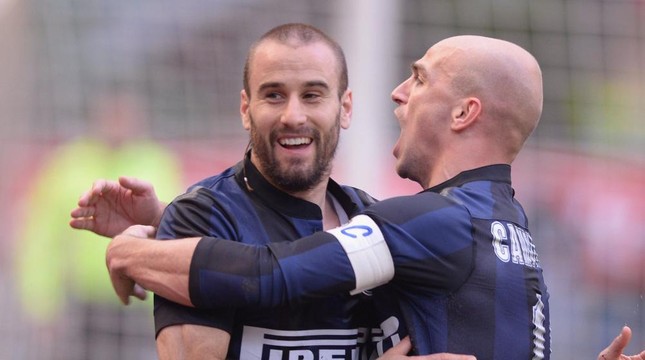 Palacio is the most mentioned under the Inter shirt
Palacio was with Argentina from 2005 to 2014. He played 27 matches and scored 3 goals. At the 2014 World Cup, he played 5 matches, helping Messi and his teammates reach the final. After this tournament, he also left the team.
During the unemployment period last summer, many small clubs in Italy offered Palacio. But this player still refused to completely switch to basketball, the sport he shared as his "second passion".
Historically, there have been many similar cases, like Robben and Kaka starting new lives as runners, Cech with hockey or Batistuta with polo. But perhaps, Palacio is a rare case. Because he changed from a sport played with feet to hands, and he himself is only 1m76, far below the standard height of a basketball player.