Last night, the Vietnamese team beat Singapore 4-0 in an international friendly match. Notably, in this match, Coach Park Hang-seo gave young players such as Phan Tuan Tai and Nham Manh Dung to play in the national team for the first time, right in the first time to focus. Even the duo of Viettel Club can play from the beginning.
After that, four other young players who had just joined the team for the first time were also put on the field from the bench: Luong Duy Cuong, Nguyen Thanh Nhan, Pham Dinh Duy and Khuat Van Khang. Even Thanh Nhan scored the first goal on the national team. The remaining 5 young players, even though they did not score a goal, also made an impression.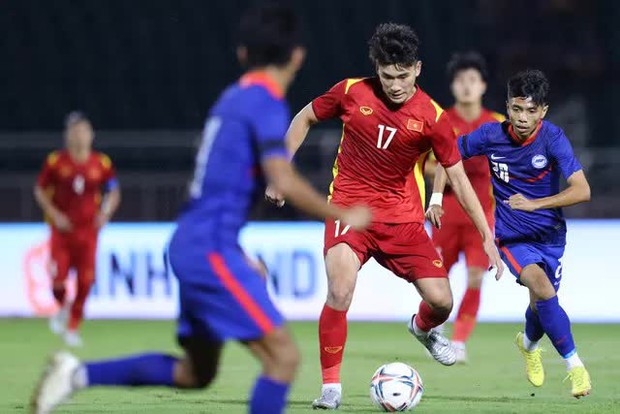 Nham Manh Dung is expected to be an important new striker for Vietnam Tel (Photo: Nhu Dat)
Commenting separately on the two young players of the home club who were arranged by Mr. Park to play from the beginning, former famous player Nguyen Hai Bien, who is currently the deputy director of Viettel center – in charge of youth training, said:
"Tuan Tai didn't play well yesterday, but he played his role well. Mentally, it's good, but I feel he's still a bit psychological. Anyway, it's the first time he can join the national team, it's also the first time. I can't play in the national team. My mentality is obviously still a bit mismatched, but playing my first game in the national team like this, I think I still get a good score, it must be 8, 9. Nham Manh Dung is fine. Then, I see that he has more confidence.".
In this gathering, Viettel was named seven players, but Hoang Duc was absent due to injury. Six other players include goalkeeper Nguyen Manh, defenders Bui Tien Dung – Nguyen Thanh Binh – Phan Tuan Tai, midfielder Khuat Van Khang and striker Nham Manh Dung.
As a person with many years of experience playing on the national team, Mr. Nguyen Hai Bien said that before the young players came up with Mr. Park, he gave special reminders about mental issues and confidence.
"Before the children join the national team, I just encourage them that when you have the opportunity, know how to seize it. Especially this is a friendly tournament, there is not much pressure, you should try to confidently express yourself. , this is a very good opportunity".
Basically, last night, 6 young players of Vietnam Tel all played confidently against Singapore (Photo: Nhu Dat).
When asked with the cases of Manh Dung, Tuan Tai, Van Khang and more broadly, other young talents, whether it is possible to participate in the AFF Cup, or even compete in the biggest tournament in SEA, Mr. Nguyen Hai Continuity:
"I hope in the AFF Cup, they will be called. But obviously in an official tournament, need to compete for achievements, their chances of entering the competition are there, but depending on the time. Maybe when the team had a favorable result. It's relatively difficult to get them to start from the beginning. Of course there are still elements of surprise in football, but I don't think so much. Because in official tournaments, The opponent won't play like in this friendly tournament.".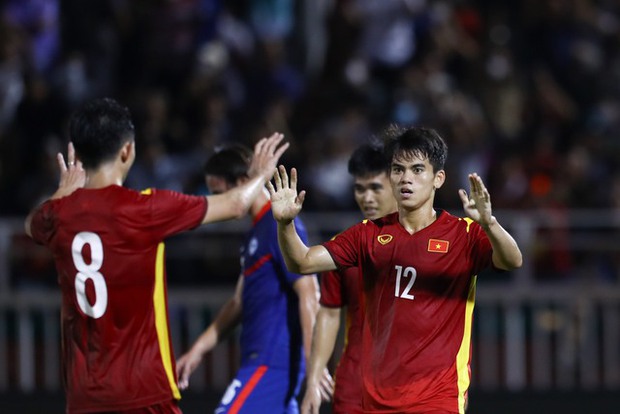 Coach Park Hang-seo has created conditions for young players to see the bright future of Vietnam Tel (Photo: Nhu Dat).
Finally, Mr. Nguyen Hai Bien shared Viettel's pride in making many contributions to the Vietnamese team, and reminded the young students:
"Not only me, but all Viettel employees and players are proud of the young people who have just been recruited and played. And overall, we have 6 Viettel players called up this time. , regardless of starting or subs, yesterday, there were 5 people competing, only Nguyen Manh sat outside. That is a great pride. For young children, Mr. Hai Bien reminded them to be confident, Be determined!"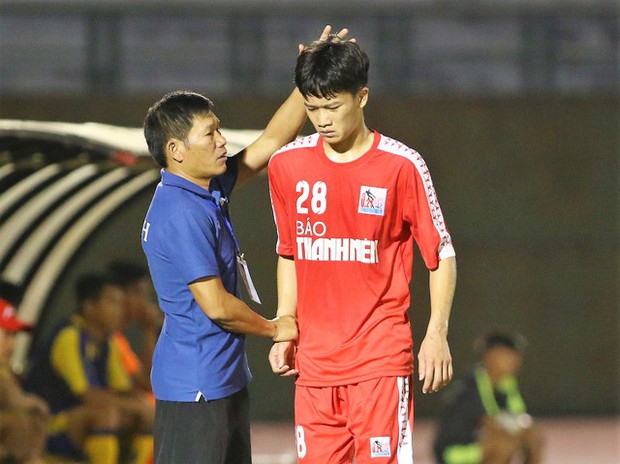 Former famous player Nguyen Hai Bien, who is currently Deputy Director of Viettel center – in charge of training young people