On the afternoon of August 13, the police of Lien Chieu district, Da Nang city said that they had temporarily detained Nguyen Van Nong (SN 1976, resident group 18, Hoa Minh ward, Lien Chieu) to serve the investigation. Nguyen Van Nong is a suspect in a house fire that occurred at dawn on August 10.
Previously, the police of Hoa Minh ward (Lien Chieu district) received a report from Ms. Tran Thi Hoa (SN 1977, residing on Bau Nang 11 street, Hoa Minh ward) about being set on fire by strangers.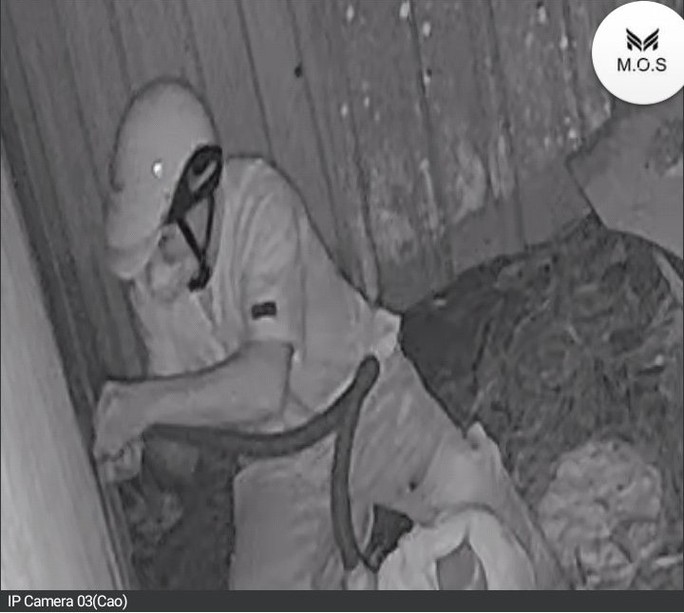 Suspect in the case of arson and house burning at dawn on August 10 (recorded by security cameras)
Specifically, around 2 a.m. on August 10, an object poured gasoline into the back of Ms. Hoa's house and set it on fire. When Mrs. Hoa got up to go to the toilet, she discovered the fire was on fire, so she called the whole family to put out the fire together.
Ms. Hoa added that her husband, Mr. Tran Van Nam (SN 1974), had borrowed a person named Nong about 50 million VND. However, her husband could not pay, had to hide from creditors.
From the above testimony, the police quickly invited a person named Nguyen Van Nong to the headquarters to work. Through struggle, Nguyen Van Nong admitted his behavior.
The suspect confessed that at the end of 2020, because he was a friend, Nong lent him 60 million VND to make land documents. Mr. Nam promised to pay immediately, so Mr. Nong trusted him and lent him money to build his house.
Many times being asked for debt, Mr. Nam only paid Nong 10 million dong. The remaining amount Mr. Nam refused to pay but deliberately avoided contact with Mr. Nong.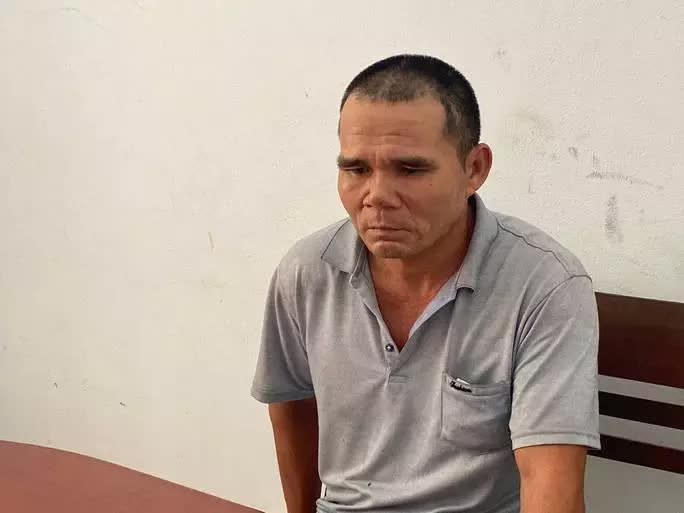 Nguyen Van Nong admitted that because he lent his money, he got angry, which led to the act of burning the house for revenge
The suspect said he only loaned money to Mr. Nam to solve immediate work, not to earn interest. Nong himself is also unemployed. However, every time Nong came to the house to ask for money, he was evicted, so he was upset, leading to the thought of burning down Mr. Nam and Mrs. Hoa's house.