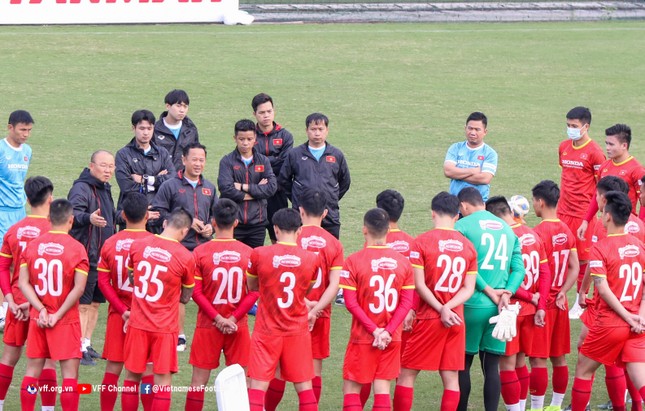 As reported, VFF will organize the International Friendly Football Tournament – Hung Thinh 2022 with the participation of Vietnam Tel, Singapore Tel and India Tel from September 21 to September 27, 2022, at the stadium. Thong Nhat (Ho Chi Minh City). This is an opportunity for Coach Park Hang-seo to review his forces to prepare for the 2022 AFF Cup taking place later this year.
The face value of tickets is divided into two categories, matches with a Vietnamese team and matches without a Vietnamese team.
A/ Face value of ticket
1/ The match between Vietnam Tel and Singapore Tel (19h00, September 21) and the match between Vietnam Tel and India Tel (19h00, September 27th)
* 500,000 VND/ticket
* 400,000 VND/ticket
* 200,000 VND/ticket
2/ Match between Singapore Tel and India Tel (19h00, September 24): 100,000 VND/ticket
Tickets will be sold directly on the VinID app from 15:00 on September 14 to 12:00 on September 16 for audiences nationwide. Audiences in Ho Chi Minh City register to receive tickets at the registered address, through the delivery service of Vietnam Post (VNP), the shipping fee of VND 30,000 is added directly to the order value when paying.
In order to ensure security and safety for ticket issuance, the match organizer can adjust the plan and method of ticket issuance based on actual conditions. Do not bring sharp objects, fireworks, pepper spray or any similar items… that may cause injury to others or prohibited substances as prescribed by Vietnamese Laws into the venue. event.
The organizers also urge fans to cheer civilly and not use flares when entering the field.