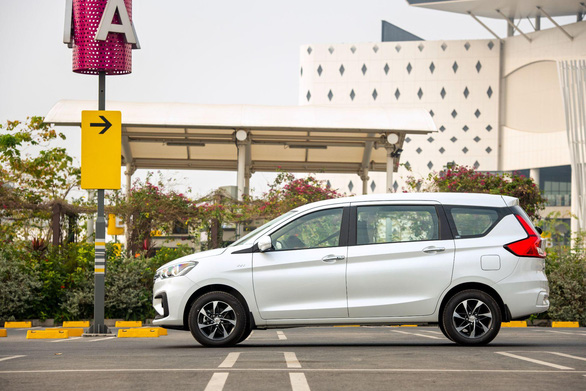 Suzuki models have a simple design, many amenities and safety features, and are also economical in use – Photo: Suzuki
From the first Kei cars in Japan
Kei car is an abbreviation of the Japanese term Kei jidosha or light car under 600cc. This is considered an ideal means of transportation thanks to its simple design, compact size, convenience and reasonable price. In addition, the square design also makes the Kei car take up less space on the street, easily turning in tight spaces.
Despite its long roots in the automotive world, Kei car continues to thrive and is loved by many customers to this day.
In addition to the production of Kei cars, experienced Japanese giants like Suzuki rely on that to create many new product lines that delve into performance with compact size, easy to turn around in the street, but the area of ​​use outside is limited. in a very wide range.
The production motto "Cleaner, less wasteful, more efficient, faster to be completed, more aesthetic" is applied by Suzuki – the leading brand in Kei car – to the product lines that make its name. until today.
The Swift, Ertiga, XL7 generations are typical examples, favored by customers in many countries including Vietnam due to their affordable prices, suitable designs and diverse functions.
Come to iconic models with the spirit of Kei car
Swift, the iconic Suzuki car, not only creates an impression of fashion but is also compact, capable of turning around easily in small spaces. The model is suitable for customers with taste, emphasizing fashion and emphasizing flexible, attractive looks and exhilarating go-kart sports driving.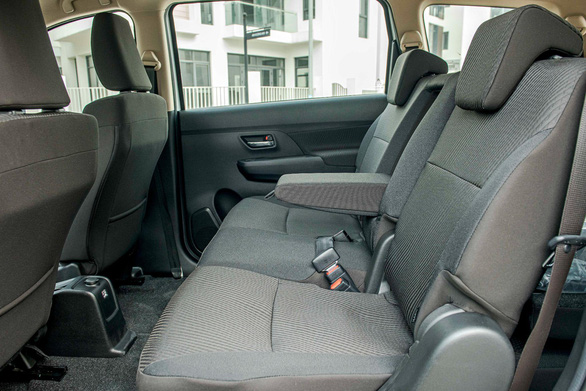 Under the flexible and personal appearance, Suzuki models also have a spacious and comfortable interior – Photo: Suzuki
Meanwhile, in the 7-seater MPV segment, the Suzuki Ertiga is one of the neat looking models that surprise users when entering the cabin. Economy is the outstanding strength of this car.
Mr. Hau (Binh Duong), owner of Ertiga shared: "Since buying the car, it has rolled more than 187,000 km. I only periodically change some parts as recommended by the company.
In fact, the car is not damaged, does not consume fuel, especially in the period of high gasoline prices, but the car only consumes about 7 to 8 liters per 100 km when running in the inner city and when traveling in the suburbs. Provincial calendar, fuel consumption is only around 5.5 to 6.6 liters per 100 km. With a selling price of 500 million, I think it's worth it for a 7-seater."
Suzuki XL7 also demonstrates remarkable fuel economy. Built on the advanced HEARTECT chassis platform, the XL7 maintains its light weight while remaining sturdy. The average car only consumes more than 1,000 VND/km, ideal for a 7-seater automatic transmission car. The new generation XL7 also meets Euro 5 emission standards, which is more environmentally friendly.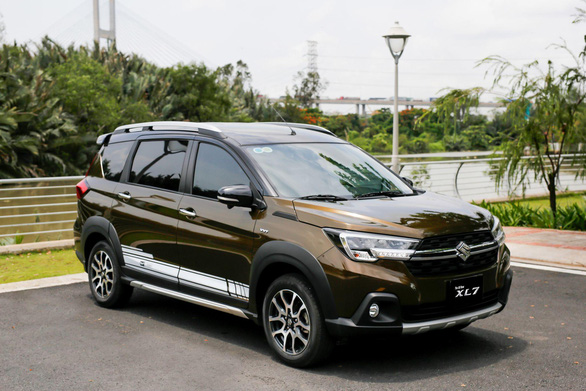 Suzuki XL7 opens up a new experience of small SUVs, can flexibly manage in many spaces – Photo: Suzuki
In 2022, Suzuki Vietnam launches XL7 Sport Limited version. This special version receives a series of advanced features and equipment: 360 camera, wireless charging, electric trunk with sensor to open the trunk by foot, pre-coated glass with heat-resistant and UV/IR blocking film; Euro5 stamp and sports tailgate.
As can be seen, Suzuki cars always show durability and versatility. These are also elements inherited from the experience of an ingenious Kei car manufacturer.
Not surprisingly, on July 13, the Car Industry Analysis website announced that Suzuki was in the top 10 car manufacturers with the highest sales in the world, because of the tendency to favor low-fuel consumption, compact cars outside. Outside, spacious inside.