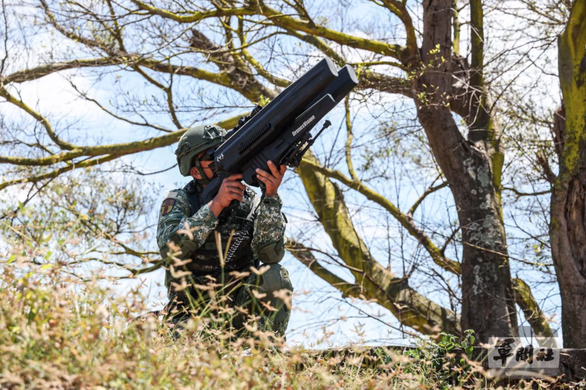 A member of Taiwan's self-defense forces during an anti-drone drill – Photo: AFP
According to the newspaper South China Morning PostTaiwan's Defense Agency said 45 aircraft of the People's Liberation Army (PLA) flew around Taiwan on September 8.
Of these, 25 aircraft, including a BT-100 unmanned aerial vehicle (UAV), are believed to have crossed the median line over the Taiwan Strait. This is a demarcation line claimed by Taiwan, but not recognized by China.
The Taiwanese side also confirmed that many UAVs crossed this line on September 9 and September 10.
On September 5, Taipei announced that a PLA UAV – identified as an unmanned aircraft model BZK-007 – had entered Taiwan's self-declared air defense identification zone (ADIZ).
Earlier, the Taiwanese side shot down a civilian drone that flew into restricted waters near Shiyu Island, in the Kinmen Islands, Taiwan.
Tensions across the Taiwan Strait have heated up after US House Speaker Nancy Pelosi visited the island in early August. China conducted major drills encircling the island after Ms. Pelosi's visit.
Beijing has always considered Taiwan an inalienable part of its territory, and has never ruled out the use of force to control the island.
A source close to the PLA's South China Morning Post reported that Beijing has sent drones to the Taiwan Strait, since China stepped up "patrols" around the island.
"PLA used to send UAVs to carry out reconnaissance missions in sensitive areas of the sky before sending fighter jets for special missions, but the Taiwanese side didn't know that until recently," the source said. on disclosure.