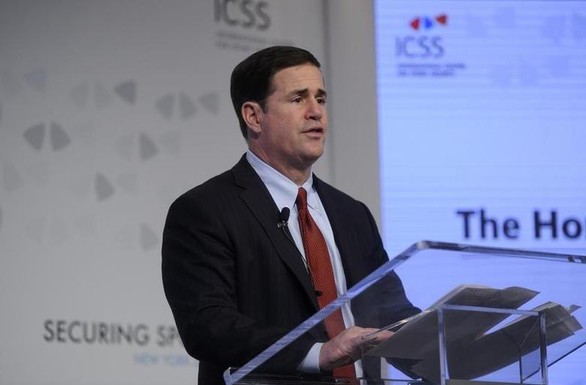 Governor of Arizona (USA) Doug Ducey – Photo: REUTERS
Ducey, a Republican, is the latest US official to visit the island of Taiwan this August.
Such visits attract public attention because China has expressed its objections.
China considers Taiwan an "indivisible" part of its territory, so diplomatic events between the US and Taiwan are often sensitive.
Earlier this month, US House Speaker Nancy Pelosi's visit to Taiwan led to tensions between China and the US. Beijing exercises around Taiwan as part of its response.
On August 30, Taiwan's leader Tsai Ing-wen affirmed that she would exercise restraint in the face of perceived provocative moves from China, but noted that Taiwan would take "strong countermeasures" if necessary. set.
"I want to tell everyone that the more provocative the opponent is, the more calm we have to be. We will not provoke disputes and will exercise self-restraint, but this does not mean that we do not counterattack," Reuters quoted Reuters as saying. Tsai's words during a visit to a military port in the Penghu archipelago across the Taiwan Strait.
The Taiwanese leader also said he had ordered the defense agency to take "strong and necessary countermeasures" to protect the island's airspace.
Tsai did not specify what the measures were, but Taiwanese authorities often say they have responded calmly to China's activities, and there was no gunfire on either side.
Currently, the hot issue militarily is Taiwan's assertiveness with the presence of drones on the Chinese side, which are flown very close to the islands controlled by Taiwan.
According to Tsai, this is a manifestation of the "gray zone war" tactic that Beijing is applying, which is provocative but not yet at the threshold of war.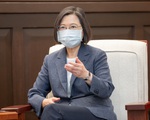 Another group of US legislators arrived in Taiwan on the evening of August 25