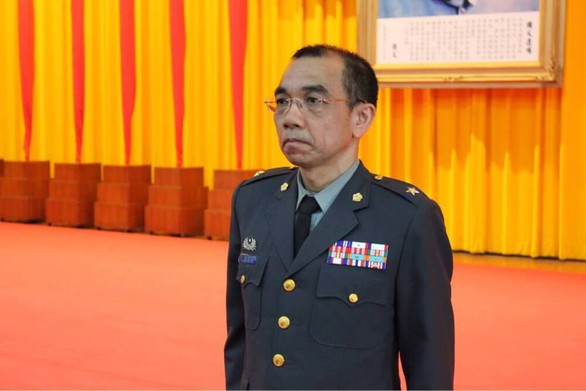 Mr. Ou Yang Li-hsing, Deputy Director of Chung-Shan Institute of Science and Technology of Taiwan – Documentary photo: THEESTANDARD.COM.HK
Ou Yang Li-hsing, deputy director of Taiwan's Chung-Shan Institute of Science and Technology, was found dead in a hotel room in southern Taiwan on the morning of 6-8.
According to Taiwan's CNA news agency, authorities are currently investigating the cause of his death.
Mr. Ou Yang died while on a business trip. He was appointed vice president earlier this year to oversee Taiwan's missile projects.
According to Reuters news agency, Taiwanese authorities said 57-year-old Ou Yang died of a heart attack and that the hotel room showed no sign of a break-in. His family said he had a history of heart disease and had had a heart stent placed.
The Chung-Shan Institute of Science and Technology under the Taiwan Self-Defense Force aims to more than double the island's annual missile production capacity as Taiwan wants to improve its combat capabilities.
China considers Taiwan a province of its own and an inalienable part of its territory. China left open the possibility of using force to regain control of the island.
However, Taiwan's leader Tsai Ing-wen rejected the "One country, two systems" model and said that Taiwan in fact has its own independent sovereignty.