In recent days, people in many places in Vinh City and Nghe An are confused and worried when they discover that domestic tap water is suddenly yellow, cloudy, and has a fishy smell. The situation of abnormally colored water appeared in many areas such as: Hung Chinh commune, Hung Loc commune, Le Mao ward, Vinh Tan ward, etc. Mr. Nguyen Dong, resident of Hung Loc commune, Vinh city, was urgent: "For many days now, the water has been flooded. The device suddenly turned yellow. Fear of affecting health, so no one dared to use it."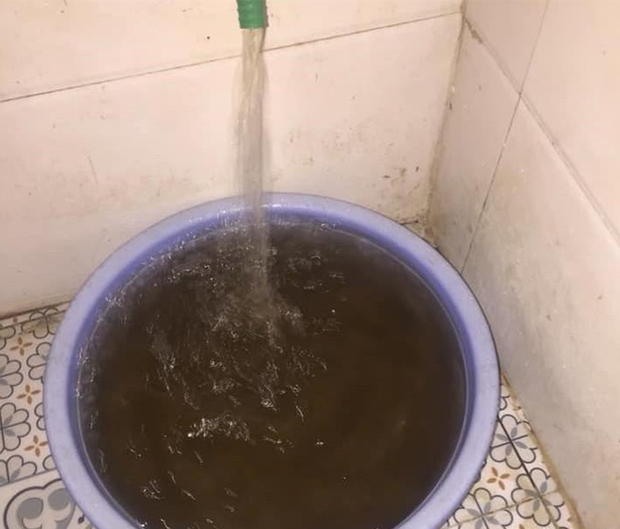 Tap water of many households in Vinh City changes color abnormally. Photo: Provided by people
In Hung Chinh commune, Vinh city these days, many people in hamlets 2, 3 and 4 are extremely upset when domestic tap water suddenly turns cloudy yellow and has a bad smell.
Mr. Nguyen Hong Quang, Chairman of Hung Chinh Commune People's Committee, Vinh City, worried, "More than a month ago, many people reported that the water had an abnormal color and smelled bad. The commune then contacted the company. Nghe An Water Supply Joint Stock Company to talk to the people. During the dialogue, the company promised to fix it, but only for a while, now the water is dirty again."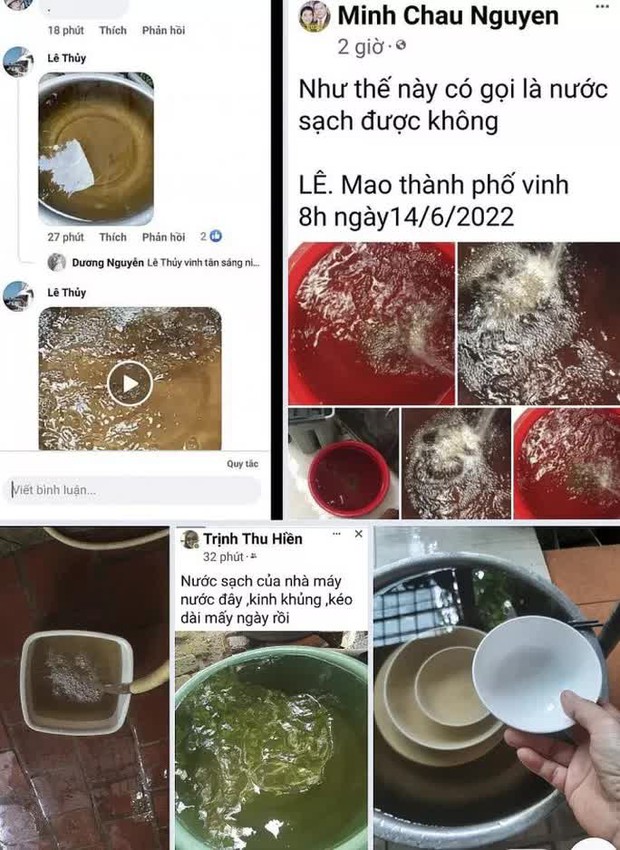 Panicked people reflect on the dirty tap water on social networks. Photo: Facebook
It is known that Nghe An Water Supply Joint Stock Company has about 96,000 customers in Vinh City. The situation of unusually colored tap water in Vinh City has occurred in some areas for 2 to 3 months now, in recent days, it has appeared on a large scale. Only from 0:00 to 15:00 on June 14, the water supply company received 188 phone calls from people reporting dirty and cloudy water.
Regarding the above situation, Mr. Hoang Van Hai, General Director of Nghe An Water Supply Joint Stock Company, admitted that there is a situation where the tap water supplied to many households in Vinh City is abnormal in color and does not guarantee quality. . Currently, the company is focusing on finding the cause to come up with a solution.
A representative of the Center for Disease Control (CDC) Nghe An said that the unit has directly taken water samples from households and factory premises for testing. water supply for treatment.