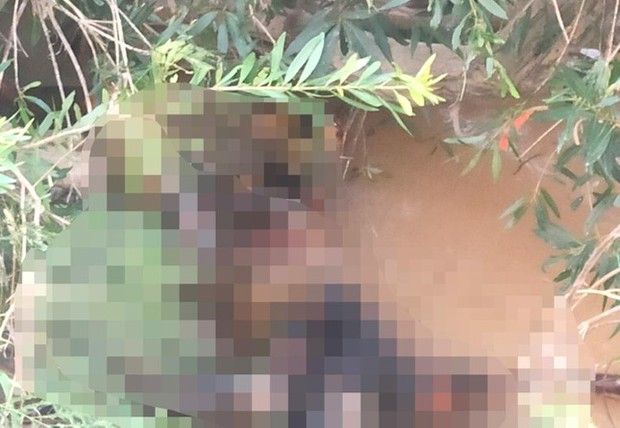 The scene of the incident
On September 13, the Mang Yang District Police (Gia Lai) said that they are investigating the cause and finding the trace of a man who died in a naked state in the stream area of ​​De Goi village (Dak Djrang commune, district). Mang Yang).
According to initial information, around 5pm on September 11, while searching for bamboo shoots, people discovered the dead man's body in Ayun stream (De Goi village). Receiving information about the incident, the Mang Yang District Police reported to the provincial police leadership to send a team to coordinate the scene examination and autopsy.
Initial investigation results determined that the body was a male, aged between 40 and 50, 1.6m tall. Whole body without clothes. The corpse is in the process of decomposition, the entire scalp, the face is black, there is no hair, the time of death is about 7 to 10 days.