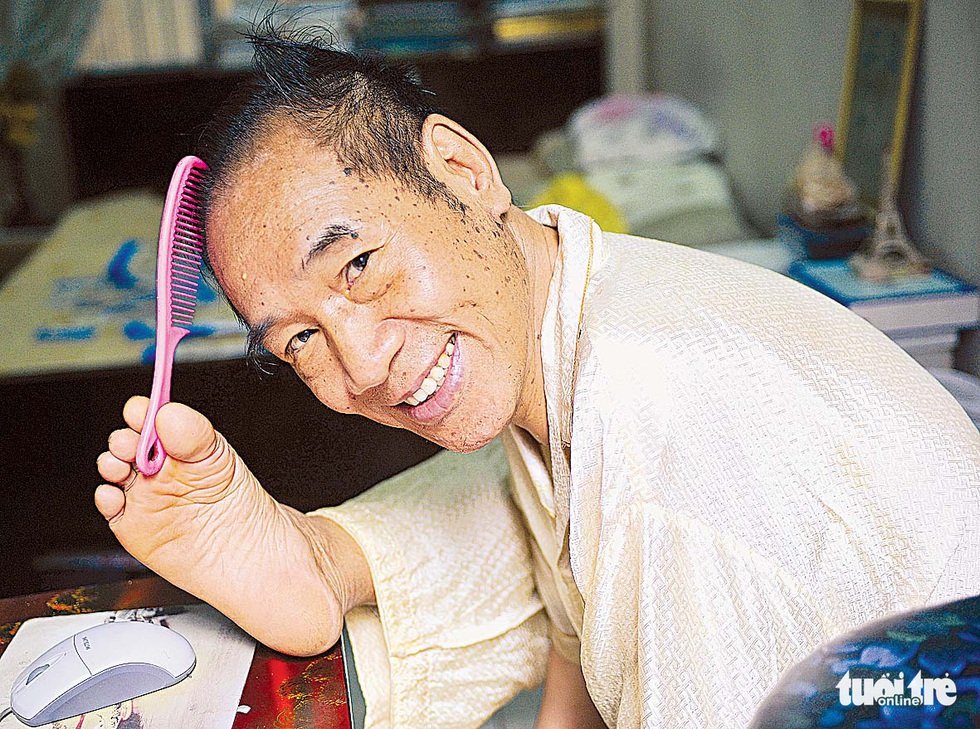 Poet and teacher Nguyen Ngoc Ky penned the verse "I love the orphaned wind" – Photo: LAM DIEN
From the day Ky started writing stories with his feet I go to school In the fields of Hai Hau, Nam Dinh, it has been more than 60 years now. During that time, he became the idol of many generations, a shining example of extraordinary energy and persistent efforts to succeed.
Surely the image of a boy with a brick in his two toes practicing writing on the field has become a part of many people's memories. Despite the difficulty in acquiring knowledge and accepting to face his shortcomings, he became a good math student in the entire North, the only student whose work was published right after graduating from the literature department.
In 1992, he was awarded the title of Distinguished Teacher and once set a Vietnamese record "First Vietnamese writer to write with feet". He has been repeatedly put on the pages of textbooks by the Ministry of Education and Training for the younger generations to look at, study and follow.
In 1994, he moved from Nam Dinh to Ho Chi Minh City to live and work in Go Vap district for both work and medical treatment. In the last years of his life, despite having to fight with illness, he still devoted himself non-stop. Exchanges Education for life and fostering the desire to learn for many young generations is still going onthe letters still don't stop.
He passed away, but the image of a teacher with extraordinary life force remains forever.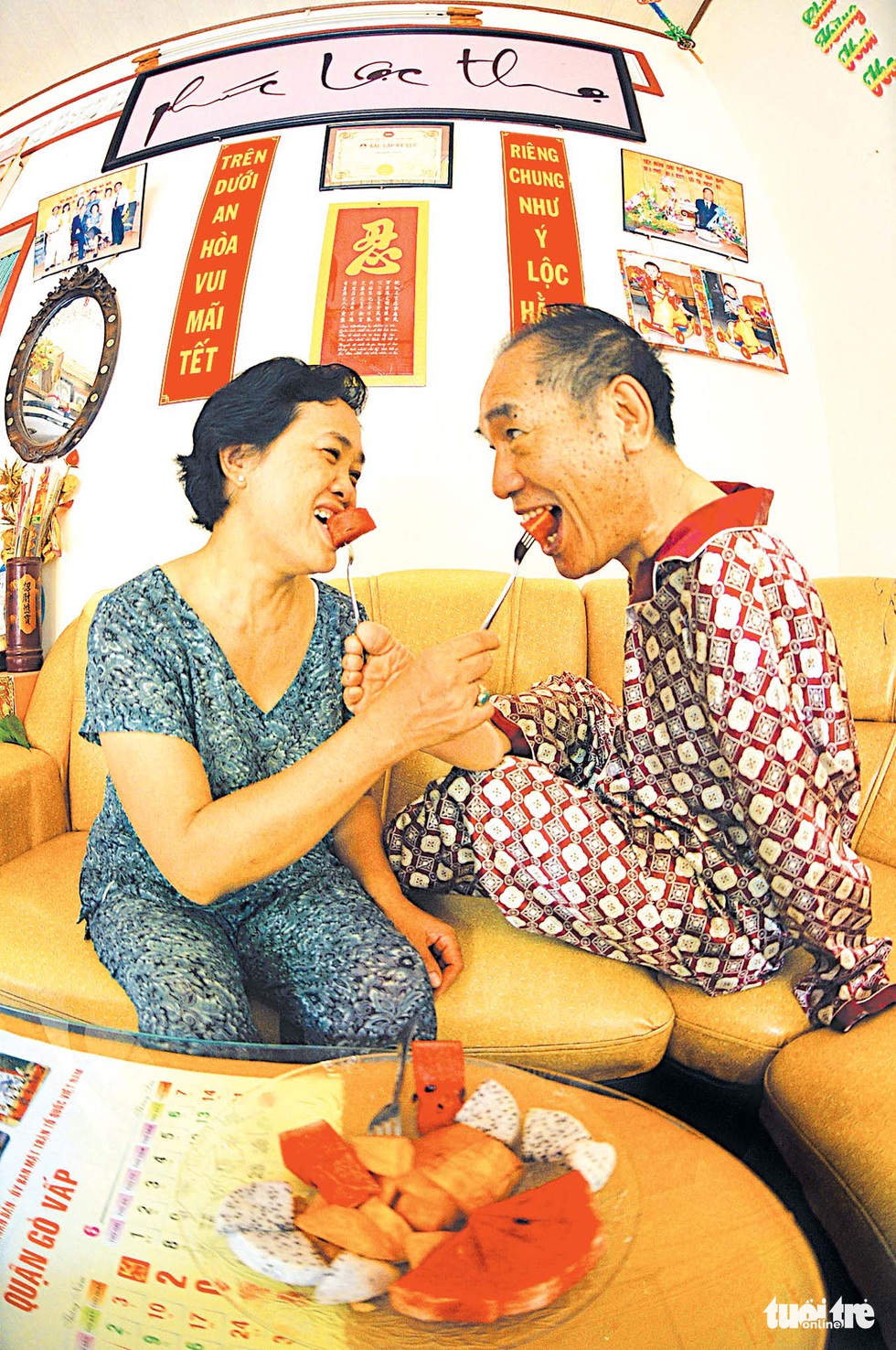 Ms. Vu Thi Dau is her husband's resourceful and devoted arms, supporting him both physically and mentally. Together, he and his wife are always filled with laughter – Photo: LAM DIEN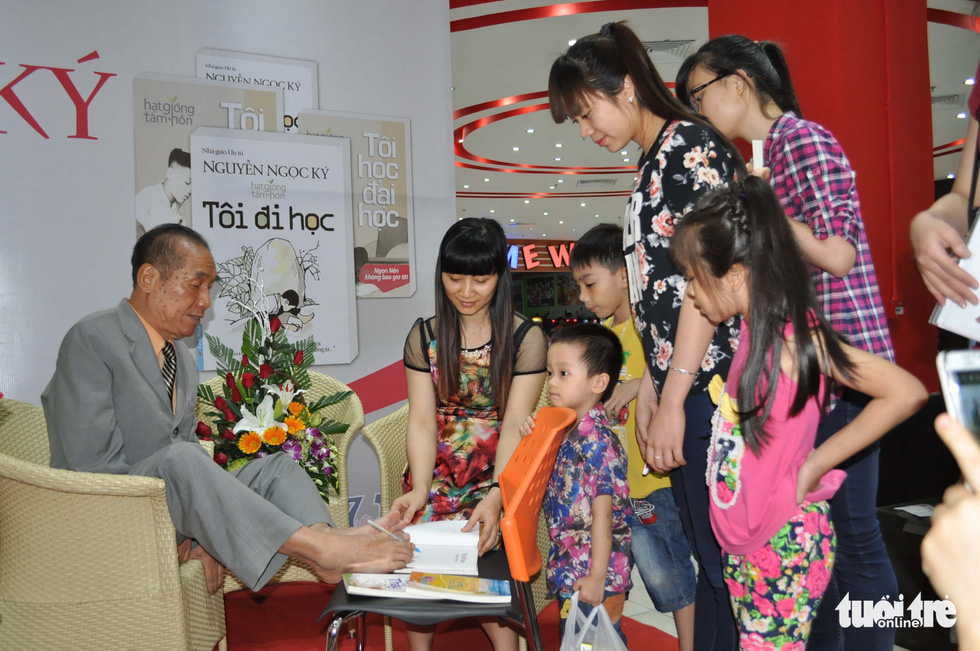 On the morning of May 18, 2014, Mr. Nguyen Ngoc Ky signed autographs for readers at a meeting with readers on the occasion of the re-publishing of the book I go to school (First News – Tri Viet edition) which took place at Tan Viet bookstore (P. Hong Ha, Ha Long City, Quang Ninh Province) – Photo: VVTUAN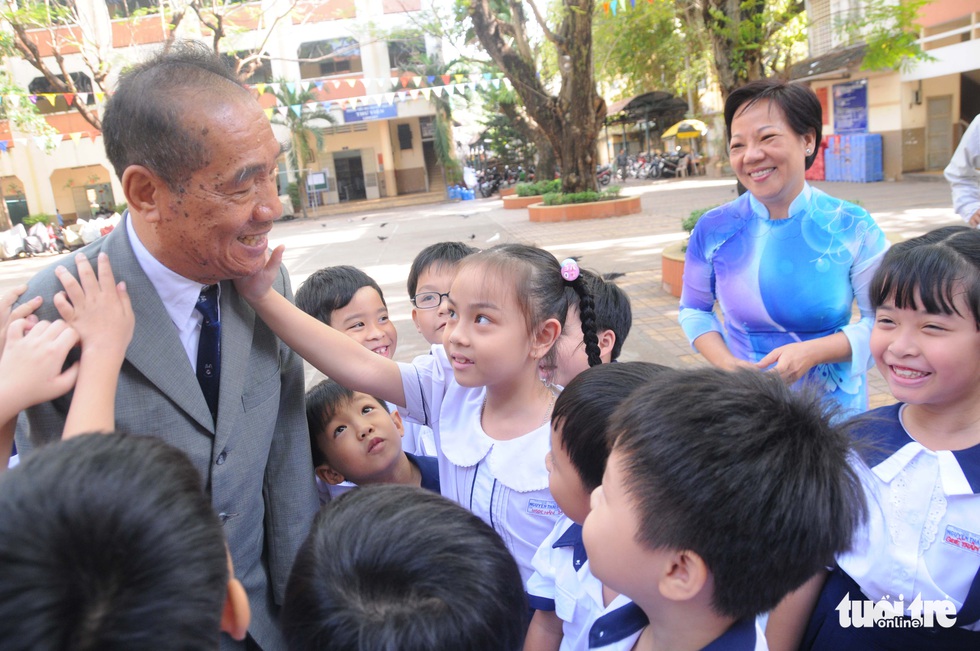 Poet and teacher Nguyen Ngoc Ky interacts with students of Nguyen Thai Son Primary School, District 3, Ho Chi Minh City in 2012 – Photo: TU TRUNG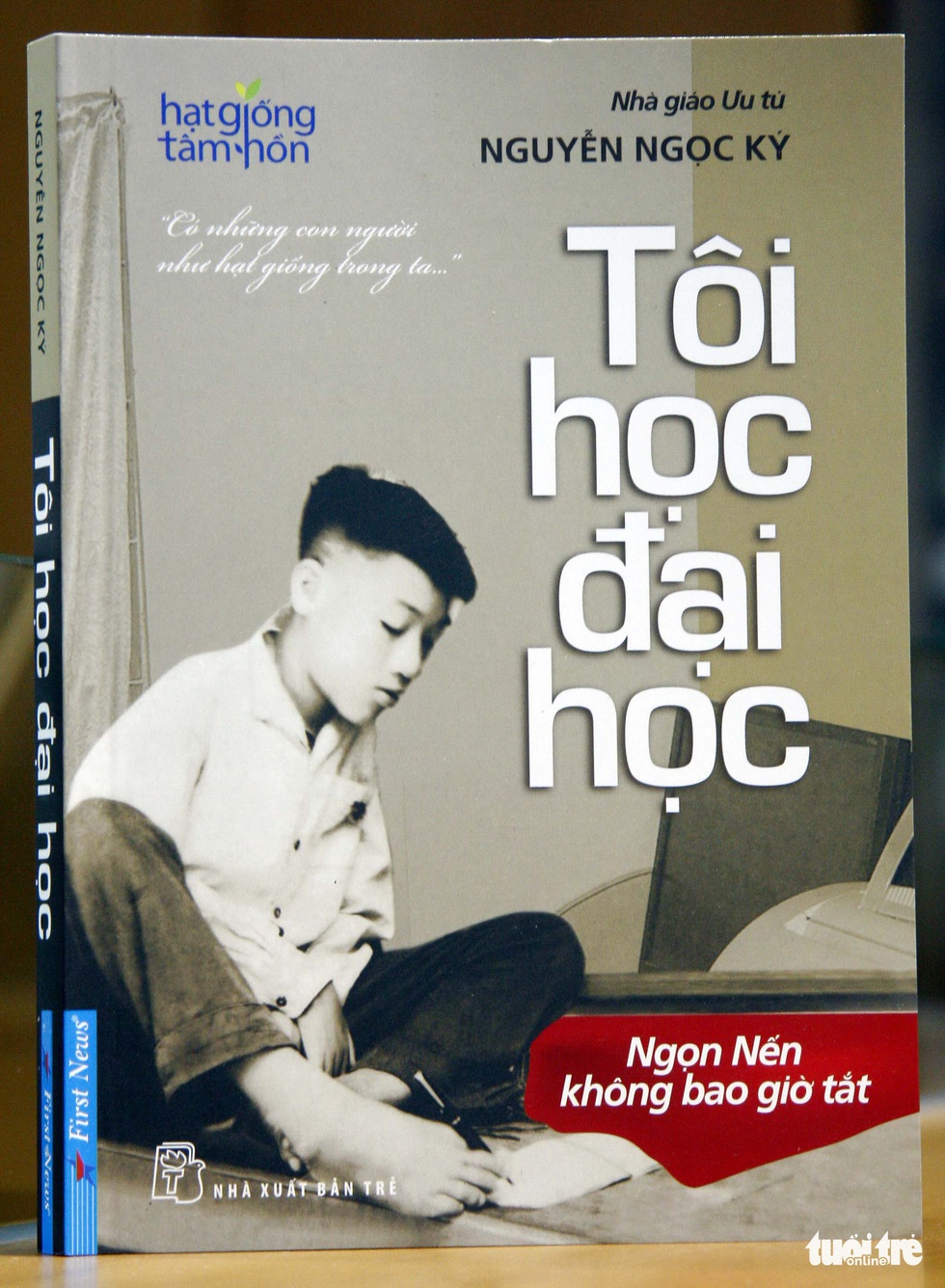 Poet and teacher Nguyen Ngoc Ky with the memoir I studied at university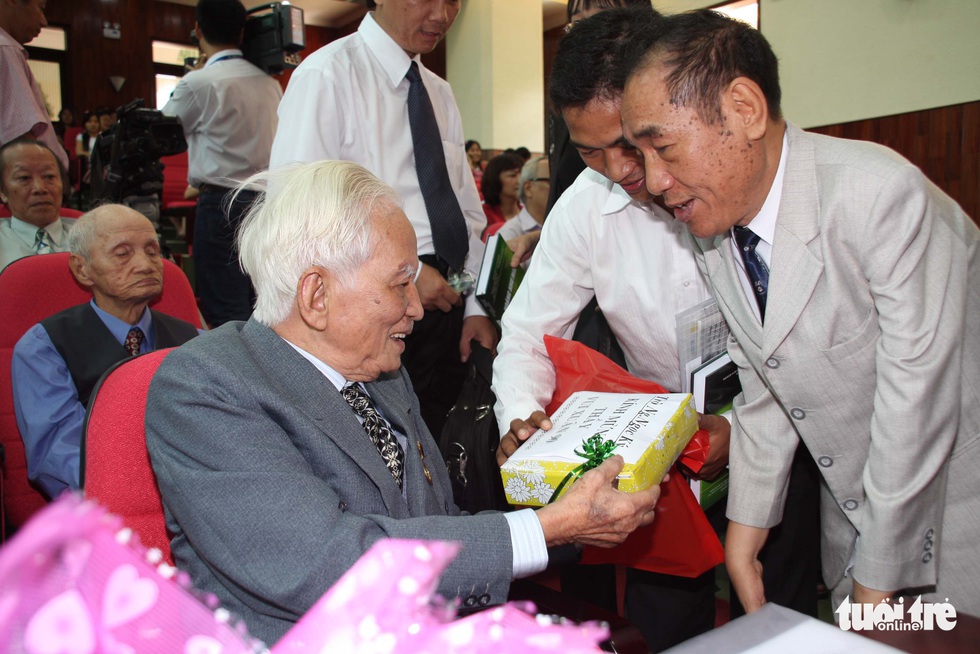 Former student Nguyen Ngoc Ky (right cover) gives gifts and flowers to celebrate the 90th birthday of Professor Hoang Nhu Mai in 2008 – Photo: NHU HUNG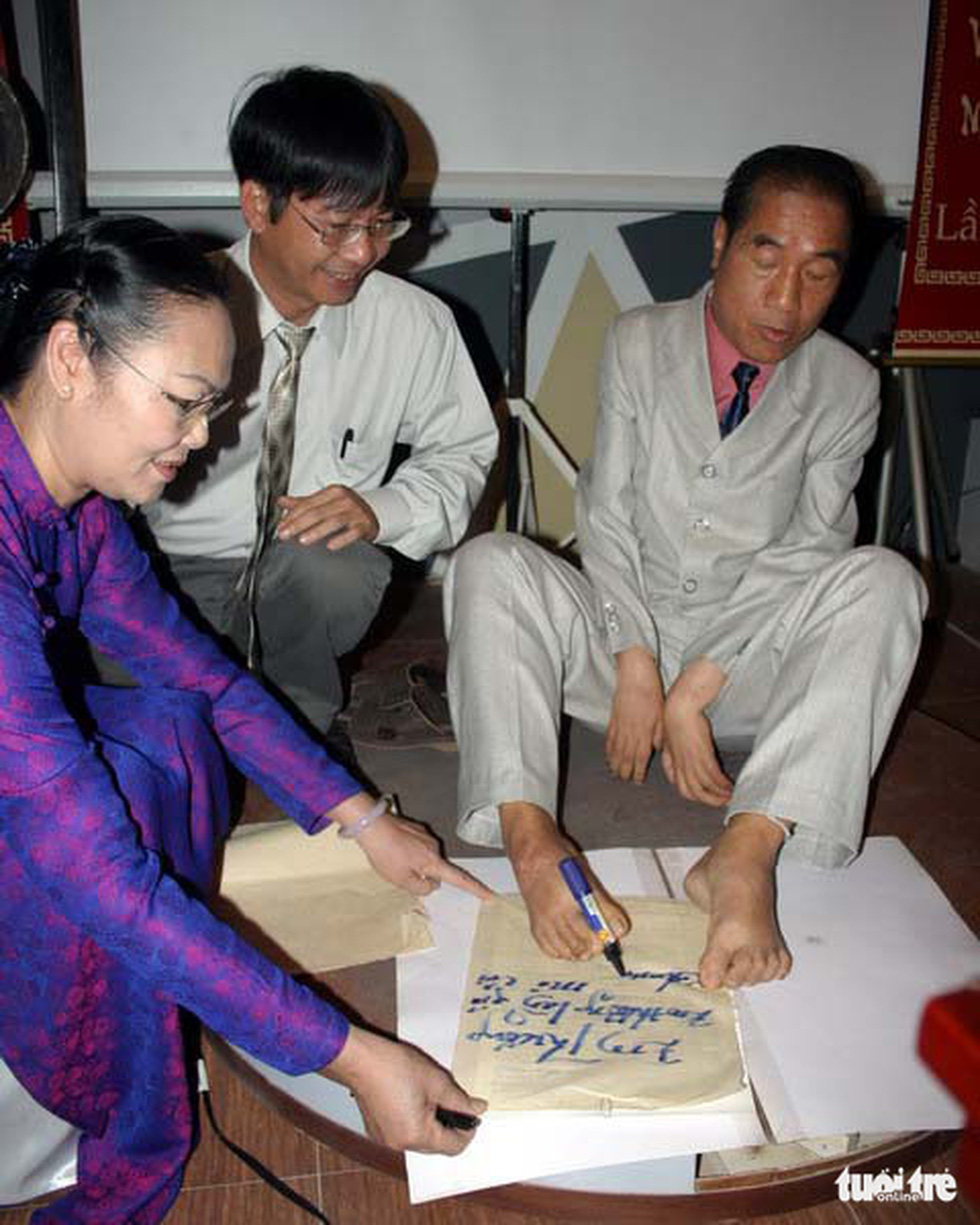 Unyielding to fate, Mr. Ky has constantly strived and raised his dream of going to school like his peers, training his feet instead of his hands and becoming an excellent teacher – Photo: LAM DIEN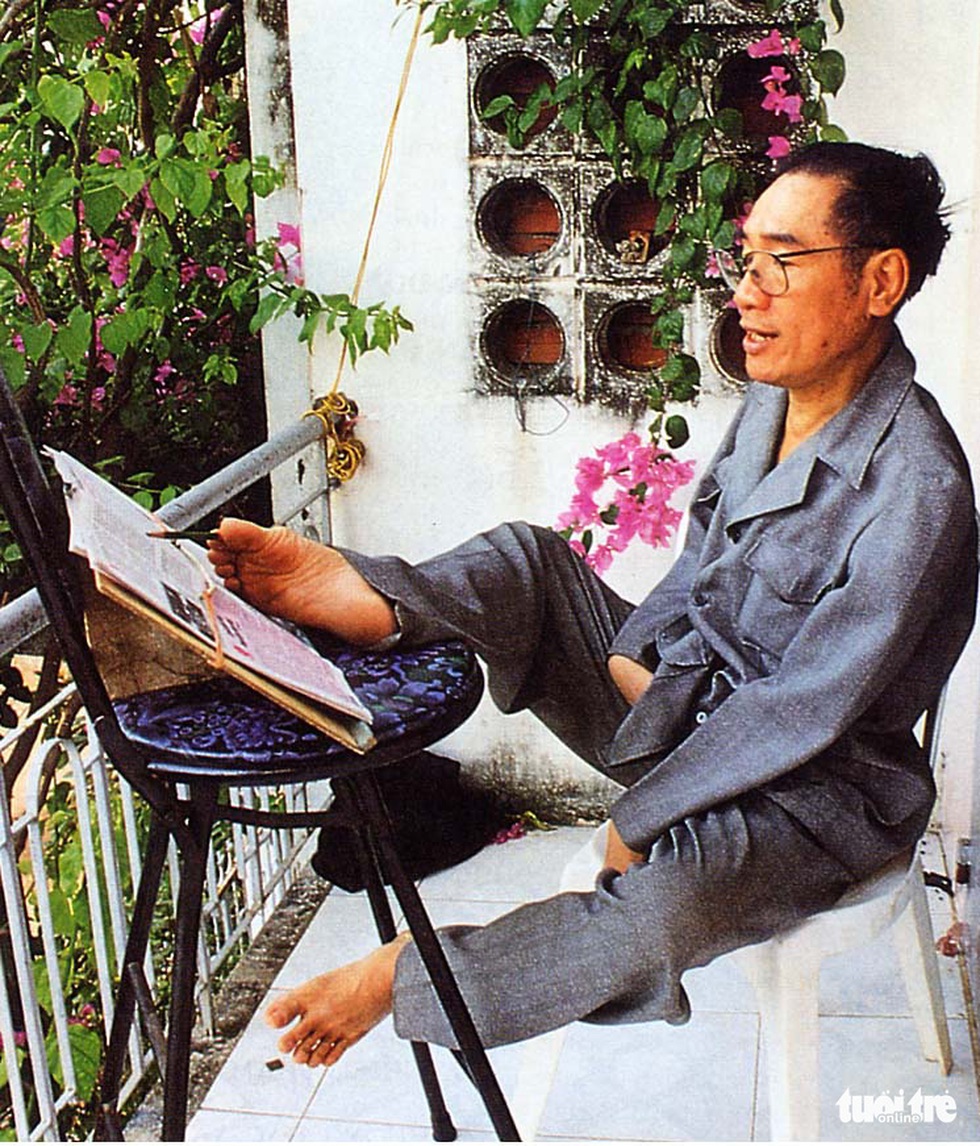 Teacher Nguyen Ngoc Ky often reads books and newspapers, composes articles, writes essays – Photo: LE Cuong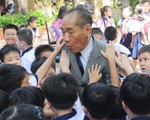 Teacher Nguyen Ngoc Ky passed away