Leaders of Giao Thuy District People's Committee confirmed that there is a phenomenon of paper clams drifting to the coast, mainly in Giao Hai commune. Clams that washed ashore had both live and dead clams. It is estimated that about 30 tons of clams washed ashore, so the beach area of ​​Giao Hai commune has places where white clams float on the sand. People call this "sea fortune" so they have gathered in this area to collect clams.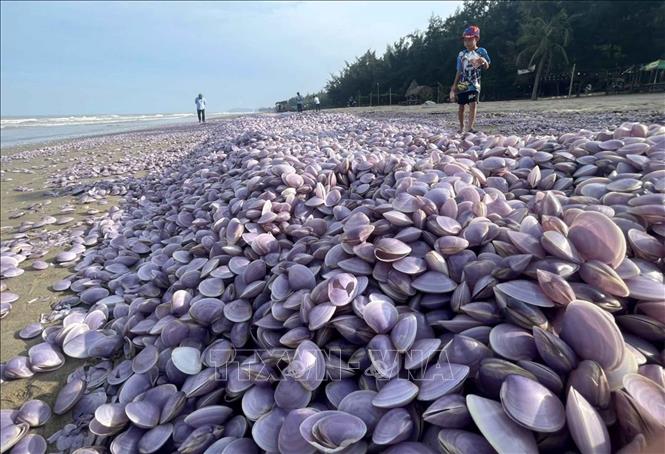 According to the initial assessment of some people, this is not a native cultured clam, but it may be due to the influence of storms and high sea water, so the clams follow the waves drifting from other places.
The leader of the Nam Dinh Fisheries Department said that on September 30, the unit will send a delegation to coordinate with the People's Committee of Giao Thuy district to check the facts, find out and determine the cause of the above incident.