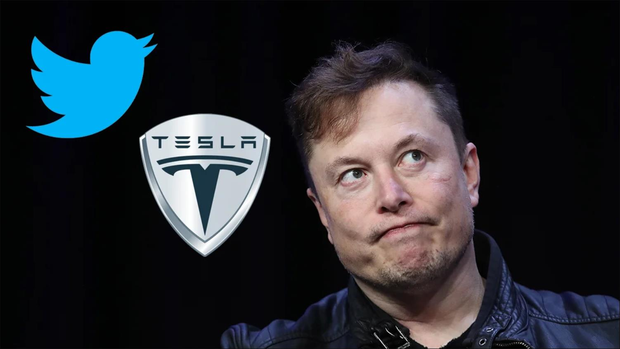 In 2018, Elon Musk had to work through the night and sleep at Tesla factories in California and Nevada as the company struggled to ramp up production of the Model 3.
On November 14, the billionaire shared about how he had to work all night at Twitter headquarters in San Francisco. He said he will continue to "work and sleep here" until the social networking platform is up and running.
Working long hours in times of crisis has been part of Elon Musk's personal brand. His focus on Twitter, however, has some Tesla investors concerned about his ability to focus on the CEO role of the world's most valuable car maker.
Gene Munster, partner at venture capital firm Loup Ventures, said Tesla shareholders will find it very uncomfortable when Elon Musk's time spent on Twitter exceeds their acceptable threshold.
The Tesla CEO also shared on Twitter that: "I can take care of Tesla too" and plans to work at Tesla in the next few days.
Since the beginning of April 2022, Tesla shares have dropped 50% when Elon Musk revealed his plan to buy shares of Twitter. Besides, the fact that he sold $ 20 billion of Tesla shares added to the downward pressure.
According to Reuters, Tesla is facing more and more trouble as demand in China shows signs of slowing down. In the US, the self-driving feature in its electric vehicles is also under investigation.
In November 2022, tweets about Twitter's overhaul efforts accounted for more than two-thirds of the billionaire's Twitter posts. From January 1 to January 15, Tesla appeared in only 3% of Elon Musk's Twitter posts, down sharply from 16% in the previous eight months.
Mr. Munster expects Elon Musk to focus solely on Twitter for the next 6-12 months. He added, Tesla has entered a more development stage than before and is no longer dependent too much on this billionaire.
Recently, Elon Musk also said that his work volume has increased significantly after acquiring Twitter. He admitted he had "too much to do" and was "working from morning to night, seven days a week".
"When Twitter is on the right track, I think it will be much easier to manage the company than Tesla or SpaceX," the billionaire shared.
Ross Gerber, a Tesla shareholder and ardent Elon Musk supporter, thinks Tesla needs to find a VP to support the busy CEO. Mr. Gerber said: "I think Tesla needs to find the right person. Frankly, they can't find that person."
Robyn Denholm, Tesla's chairman of the board, wrote in an email in 2018 that even the "minimum amount of time" Elon Musk spends with Tesla "is becoming increasingly problematic".
Mr. Ira Ehrenpreis, a member of the Board of Directors of Tesla, said that Elon Musk is paid according to the results, not the time worked.
Elon Musk shared at Tesla's annual meeting in August 2022 that: "Tesla has a very talented team. Therefore, I think Tesla will continue to do very well even if I disappear because of the injury. alien abduction or for whatever reason.
Billionaire investor Tim Draper said: "When an entrepreneur does everything that Elon Musk has done, we should celebrate him. Elon Musk is amazing."
But others have lost patience. Wedbush investment firm analyst Daniel Ives has been bullish on Tesla for a long time. Recently, however, he has suggested that Elon Musk is "crushing Tesla stock".
Mr. Ives called Twitter a "distraction" and "money swallowing hole" for Elon Musk, and criticized that "Twitter antics is slowly starting to hurt the Tesla electric car brand".
Reference: Reuters