On July 24, information to the press, Mr. Dang Van Khuong, Chairman of the People's Committee of Nam Phu commune, Tien Hai district (Thai Binh) said that the incident happened at about 4 am on the same day in the locality.
He said, the victim is Ms. HTT, 46 years old, residing in Thuy Lac village of the commune.
At that time, Ms. T. went to the shrimp pond, unfortunately slipped and fell into the pond, being swept in by the propeller of the oxygen machine under the active shrimp pond. About 1 hour later, Ms. T.'s husband discovered the incident and went down to save his wife, but Ms. T. was already dead.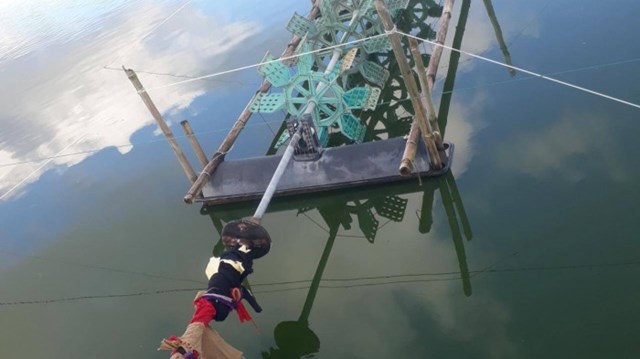 The scene where Ms. T. had an accident and died.
The local police arrived at the scene later. The family did not request an autopsy, so the victim's body was later handed over to relatives.
This is not the first time an accident related to shrimp farming has occurred in the coastal district of Tien Hai.
This is a popular locality for shrimp farming but mainly on a small scale; The accompanying infrastructure is said to be lacking and weak. In order to have electricity, shrimp farmers often pull electricity spontaneously while not mastering the technique, so many electrical accidents have happened…