"Quang Hai will meet difficulties in the FIRST TIME"
Up to now, Quang Hai's new stop is still the information that receives great attention from the public. According to the representative, the Vietnamese midfielder signed a contract with the French Ligue 2 team. It is expected that after being granted a work visa, Quang Hai will return to France for a medical check, if he passes, his contract with the French club will take effect.
Share with us about Quang Hai's choice when going abroad to Ligue 2, journalist Won Onwong of the newspaper Dailynews Thailandwho went to Vietnam to work at the 31st SEA Games, said that this is a challenge for a new stage in the career of midfielder 19.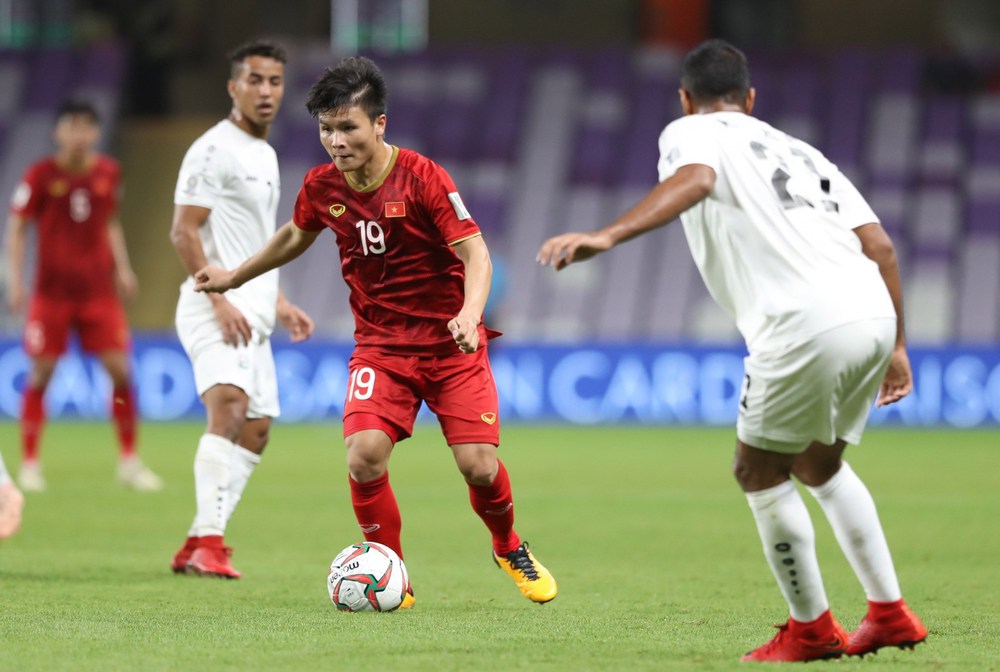 Mr. Won Onwong said: "I think it is a very good choice for Quang Hai and also for Vietnamese football. In terms of playing opportunities, of course there are but there must be high competition, especially in the early period when Quang Hai is new. joining Ligue 2, he needs to work hard to create his own opportunities in the new football environment.
Ligue 2 is a potential destination for players with big dreams like Quang Hai because it has produced many world-class players. But things are of course never favorable and not easy for Asian players because most of them have a big problem that is adaptation, not only Vietnamese players but also Thai players have been affected. so. I believe this will be the starting point for Quang Hai to conquer bigger dreams for his career."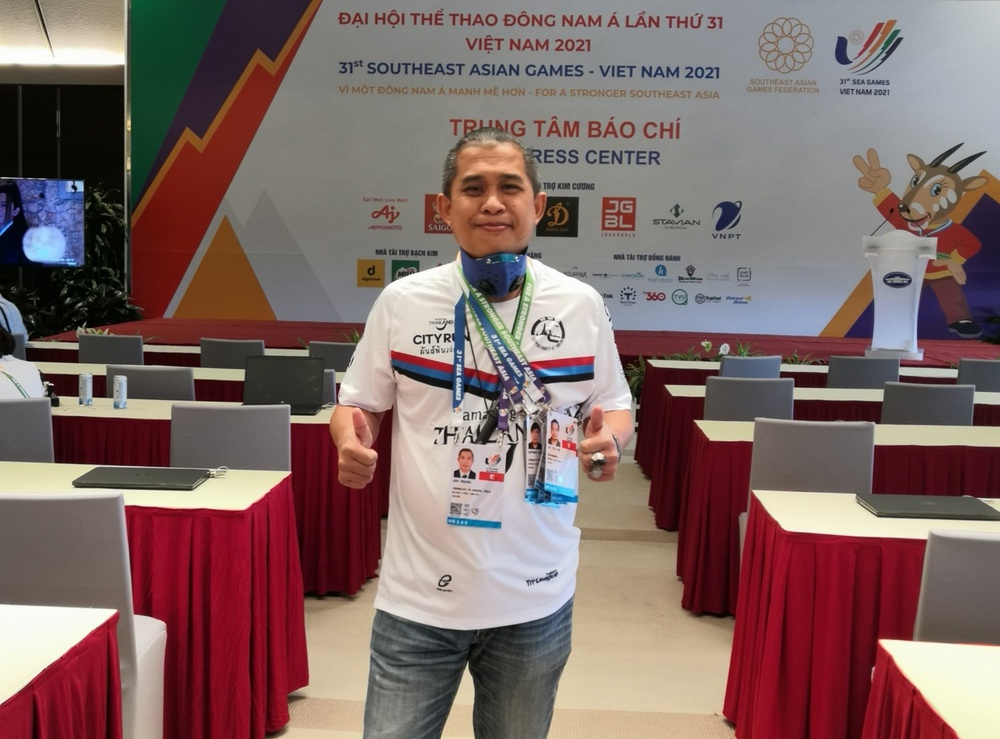 Journalist Won Onwong participates in covering the 31st SEA Games in Vietnam.
Sharing the same opinion, the newspaper's reporter Udomsak Paktanapong Thai Matichon also commented: "I think it's a good move for Quang Hai but it's also very difficult because he has to adapt to a new culture, lifestyle, cuisine… in a new environment it's very different and requires players to be very patient. ring.
In Europe, the French Ligue 2 is less interested, but playing there is really difficult for any Southeast Asian player because the speed, strength, technique and tactics are all at a higher level. much.
In addition, not to mention other factors such as abuse, discrimination or distrust of teammates. Quang Hai has to accept and cope with everything."
Thai journalist Won Onwong is apprehensive when Quang Hai has to compete with many African-American players playing in France, but he still expects Vietnamese players to develop their strengths as shown in the national team's shirt. nation.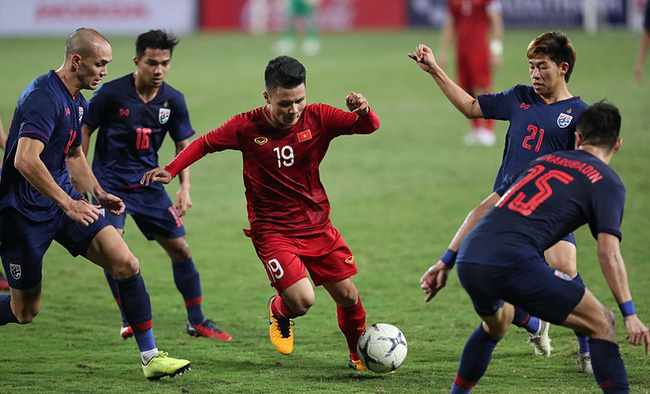 He continued: "I admit the fact that we rarely or even never watch matches in Ligue 2. This is only the second division of France and is usually where scouts of the big clubs look. Normally, French leagues still prefer to use players of African origin, so they possess a strong foundation of strength and physical strength to maintain high-intensity play.
If you have to compare, it is clear that Asian players lose in strength, but I think Quang Hai is still strong enough to compete, he has to prove his differences compared to the players in France for him. people watch.
Quang Hai's strength lies in his wise tactical vision and determination to never give up. I saw him play with the Vietnamese team and was always at the center of the team's play.
I understand that it can be difficult for European teams to accept Asian players early on but that is not always the case, the problem lies in the timing of integration and demonstration. In Ligue 2, there are still many players from Japan and South Korea playing football and being given opportunities."
LIKE CHANATHIP, QUANG HAI WILL HAVE A Chance to Shine
Although he anticipated the difficulties that Quang Hai would face, journalist Won Onwong was optimistic and took Chanathip's case as proof of the success of Southeast Asian players when going abroad.
's pen Dailynews Thailand To share: "People still compare Quang Hai and Chanathip but it's difficult to answer between them who is better because they both play equally prominently, it's the same way you see between Ronaldo and Messi.
At the present time, I consider Chanathip and Quang Hai to be the two most outstanding players of the two football fields of Vietnam and Thailand, they are both heroes in the eyes of the fans. At the same time, the two also have a common goal of dreaming of playing in a more professional soccer league abroad.
J.League is a highly competitive tournament in Asia. At first, Chanathip or Theerathorn were both difficult and rarely given opportunities. But they tried very hard and eventually won the trust of the coach, teammates and fans.
I hope Quang Hai can develop like that when playing in France. He has chosen and of course has to overcome himself, not give up easily, just like every time he plays for the Vietnamese team.
Besides, I think the host team chose him, this is definitely not a contract for marketing, but professional issues must come first.
I have faith that Quang Hai will have many opportunities to play well and shine in France. At the same time, I also want to see more Southeast Asian players succeed when they come to Europe to play football."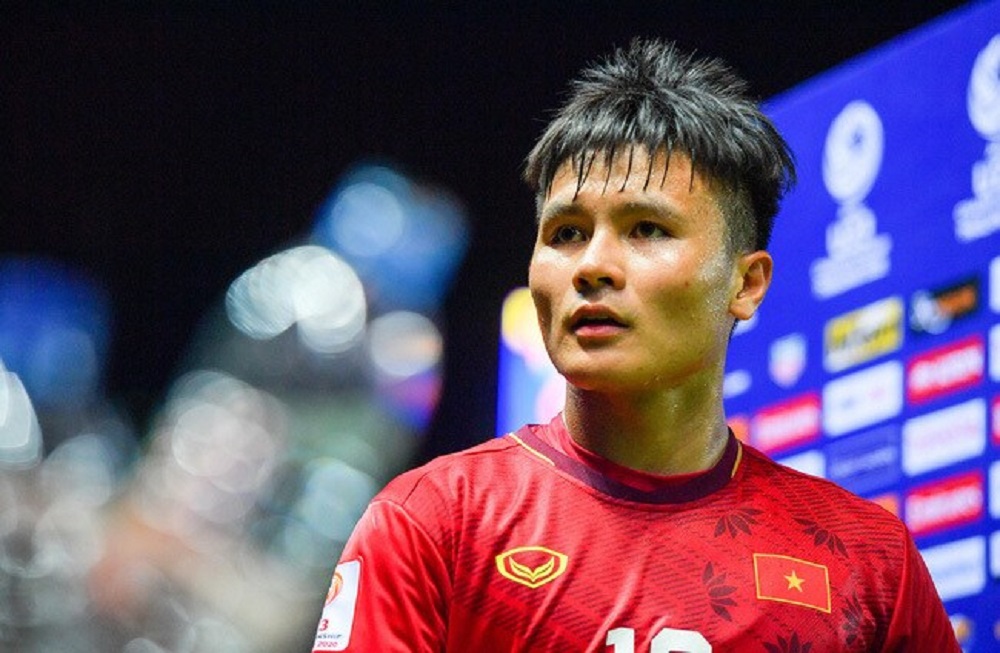 Reporter Udomsak Paktanapong also gave his own perspective: "The common point of both is that they both choose to go abroad to play to have new experiences, but I think Quang Hai's case is a bigger step forward when choosing to go to Europe. I see that many players also choose to choose. If it's so big and there are people who fail, of course I don't say Quang Hai will follow the same path, but I want him to need to be more patient if he wants to succeed.
Currently, Chanathip is succeeding in the J.League and now it's Quang Hai's turn to prove he's good enough to play in Ligue 2."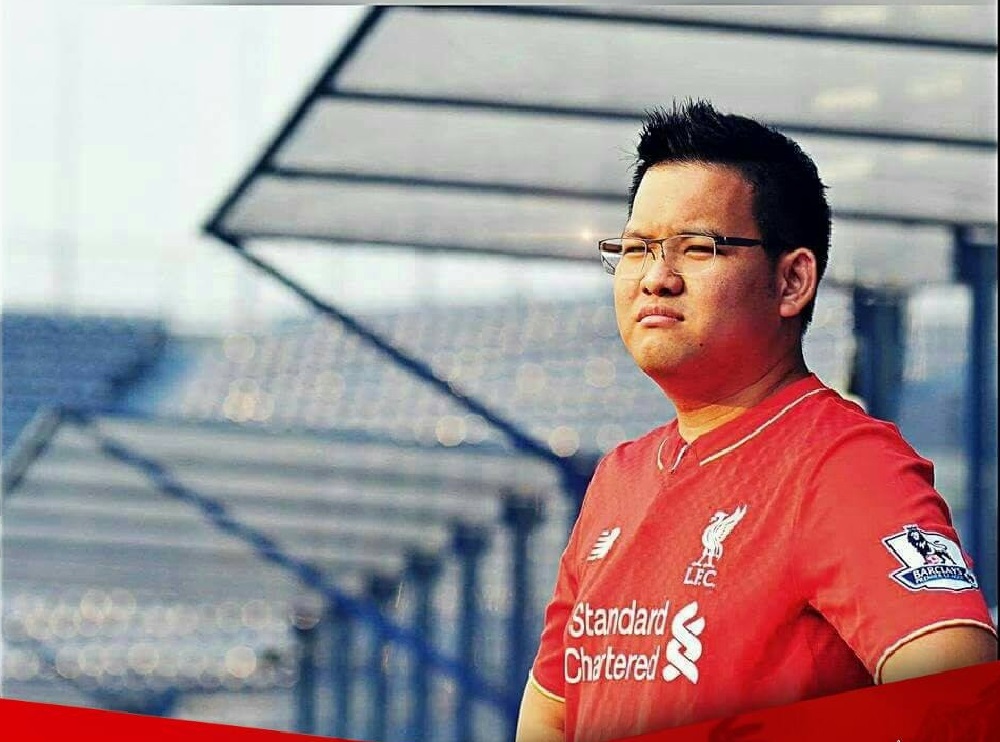 Reporter Udomsak Paktanapong of the Thai Matichon newspaper.
Journalist Won Onwong highly appreciates Quang Hai's choice when stepping out of the "safe zone", and also expects that in the future Thai players will also have more options to go to Europe to play more.
He summed up the issue: "With the current Thai football to choose a qualified player to go to Europe to play, it is still Chanathip. But recently he has suffered a lot of injuries and shows signs of going down in form, while the other players European championships require high physical strength.Of course, I still want to see Chanathip try in the 2nd division of France like Quang Hai or Belgium, the Netherlands is the right choice.
Also, Ben Davis has played in Europe so he hardly has to adjust to the football culture there. The remaining young players, typically Suphanat, still need more time to prove themselves.
Quang Hai choosing to go to Europe means that he has stepped out of his "safe zone" and will set an example for many other Southeast Asian players to learn from. Previously, Chanathip was determined by his family from the beginning when he went abroad to go to the J.League and in fact proved that he played very well. That is an example of a role model for the generation of young Thai players to follow. I think the case of Quang Hai in Vietnam is similar."
https://soha.vn/nha-bao-thai-lan-quang-hai-se-gap-kho-nhu-chanathip-nhung-co-co-hoi-toa-sang-o-phap-20220623075733818.htm