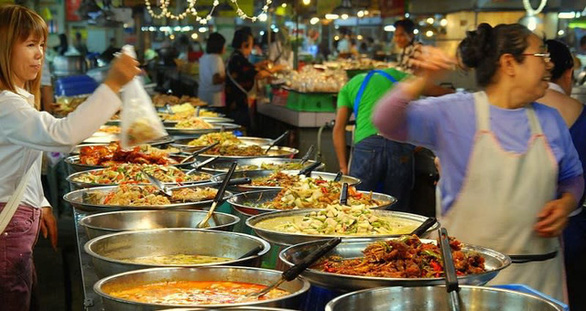 A food street in Thailand – Photo: YAHOO NEWS
Citing the UN's "State of Food Security and Nutrition in the World" 2022 report, Dr Pun-Arj Chairatana, executive director of the NIA, said in a press release: Around 800 million people – or 10% of the world's population – are starving due to the COVID-19 pandemic and the economic crisis.
Therefore, according to Mr. Chairatan, Thailand not only has enough raw materials to serve the growing demand, the country also has top-notch logistics. These characteristics make the Thai food industry special and position Thailand as the "kitchen of the world".
NIA aims to achieve this through the SPACE-F project, in partnership with Thai associations and Mahidol University. This is the first "food technology innovation program" in Thailand – will help promote food technology startups in the country.
The project brings together startups and FoodTech companies through innovative consulting, business matching and partnership programs.
SPACE-F will provide a unique support platform to incentivize start-ups to access radical technology and innovation, to bring advancement to their businesses and the food industry.
Selected startups will then be mentored to take on the Southeast Asian and global markets.
The program also aims to attract foreign food technology startups. Thereby, Thai food companies will support and help them set up companies in Bangkok.
Finally, NIA plans to work with the private sector to make Bangkok the "FoodTech Silicon Valley".
By the end of 2025, the Thai food industry is expected to be worth 7.76 trillion baht (more than $200 billion).
Since its establishment 3 years ago (2019), the SPACE-F project has mentored 50 food technology startups.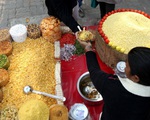 India finds 'identity' for street food