A local police official confirmed that Pongsiri Panprasng, 27, the owner of the Mountain B nightclub, turned himself in after Thai authorities announced his arrest. This person is still being detained and on August 8, the police will apply for an arrest warrant from the court.
The nightclub owner will face a number of charges, including unintentional homicide and operating an unlicensed business. If convicted, the accused can be imprisoned for up to 10 years, and must pay a maximum fine of 200,000 Baht (about 130 million VND).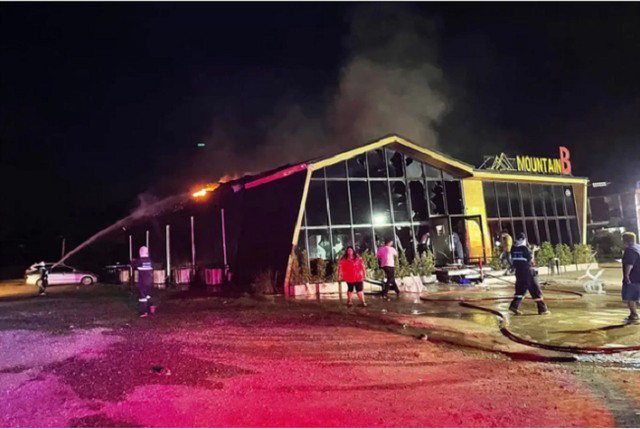 Firefighters try to put out the fire (Image: Bangkok Post).
Thai authorities are still investigating the cause of the fire at the Mountain B nightclub.
Earlier, at about 1 a.m. on August 5, a big fire broke out at Mountain B nightclub on Sukhumvit Road, Sattahip District, Chonburi Province. The soundproof foam attached to the nightclub wall is believed to have caused the fire to spread more rapidly, taking firefighters up to three hours to bring the fire under control, firefighters announced on August 5.
Photos on social media showed many people escaping from the front door and being engulfed in flames, while a raging fire engulfed the building. Some witnesses heard two explosions near the musician's position and said the fire spread quickly because the fire caught on the soundproof foam layers on the wall.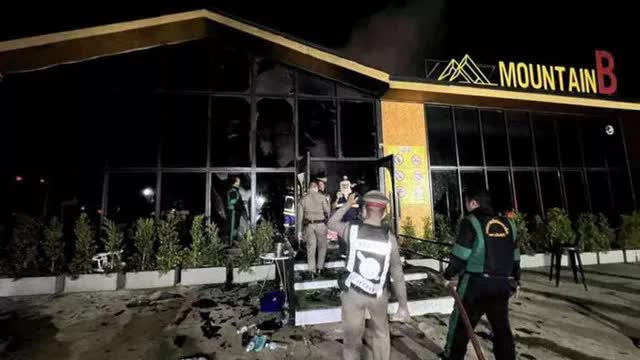 Police investigate at the scene of the Mountain B. nightclub fire (Photo: Local Report).
Thai police confirmed on August 5 that they were looking into reports that some doors in the nightclub were locked when the fire broke out.
After 2 hours, although the fire was extinguished, the whole building was burned. The fire killed 15 people and injured about 40. Most of the victims were between the ages of 17 and 49. Thai Prime Minister Prayut Chan-o-cha on August 5 instructed the country's authorities to open an investigation into the incident.