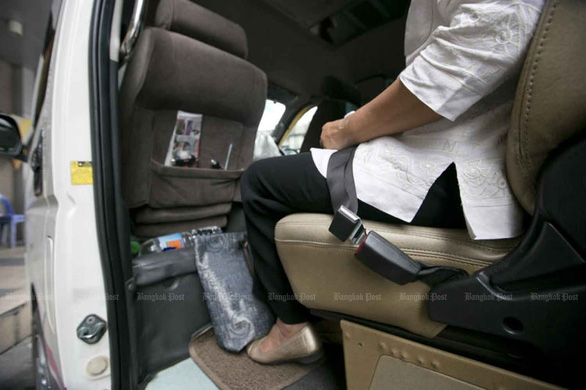 Thailand tightens seat belt regulations on cars – Photo: Bangkokpost
According to the sheet Bangkok Post, Thai traffic police will start checking and sanctioning the new seat belt law from next month onwards in this country.
Pol Maj Gen Jirasant Kaeosaeng-ek, deputy director of the Metropolitan Police Department, said the new law will be applied in Thailand from September 5. Temporarily during the first time when the new law is put into effect, violators will only be reminded so that people better understand the new changes. Sanction terms will be included later.
The maximum penalty frame for violators is confirmed at 2,000 baht (more than 1.3 million VND). Temporarily, the country has not yet agreed on sanctions for situations around child seats as well as other safety equipment for children under 6 years old.
In addition, users of passenger cars registered before January 1, 1988 and pickup trucks registered before January 1, 1994 are also an exception to the new law, because they were present on the market before the wire regulation. Safety is set by the Thai Ministry of Road Transport.
In Vietnam, car drivers without seat belts are fined from 800,000 to 1 million VND, while those who are not wearing seat belts are fined from 300,000 to 500,000 VND.