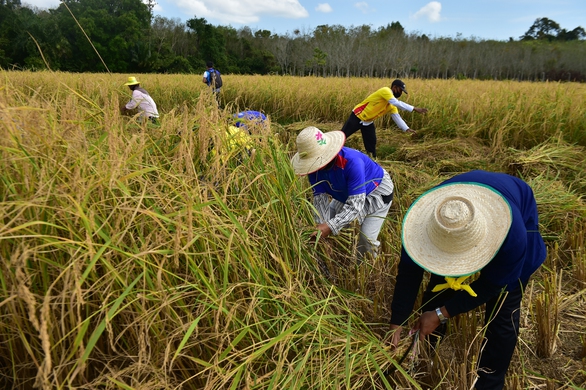 Thailand says the cost of growing rice in the country has nearly doubled in two years – Photo: AFP
Newspaper Bangkok Post quoted Minister of Agriculture and Cooperatives Chalermchai Sri-on as saying that the agreement was reached after discussions between the two countries on the price of rice exports recently.
The two countries will immediately set up a team to implement this idea in each country.
Mr. Alongkorn Ponlaboot, Mr. Chalermchai's adviser, was appointed as Thailand's chief price negotiator.
In addition, the Thai Ministry of Agriculture and Cooperatives is also required to hold meetings with farmers' associations, millers, exporters and relevant groups on the matter.
According to Mr. Chalermchai, the upcoming meetings will discuss the rice price agreement between Vietnam and Thailand so that all parties understand the direction of raising the export price of rice.
"The agreement is the first step in cooperation between Vietnam and Thailand to help farmers get fairer export prices, using the pricing mechanism in the global market," said Mr. Chalermchai.
Thai agricultural officials said farmers have been affected by the dual crisis of the COVID-19 pandemic and the Russia-Ukraine conflict, while the price of rice in the global market has increased disproportionately.
Mr. Chalermchai affirmed that Thailand will participate in negotiating a more reasonable rice price in the market.
Thailand is currently the third rice exporter in the world with 6.12 million tons last year, behind Vietnam with 6.24 million tons and India with 19.55 million tons.
This year, Thailand exported 3.99 million tons of rice in the January-July period, earning nearly $2 billion. In terms of quantity, Thailand's rice exports increased by 58.2% but export value increased by only 34.1%.
According to Mr. Chalermchai, to implement the agreement, Vietnam and Thailand will seek to establish a government negotiation mechanism and at the same time convince other rice exporters to join.
"Promoting a fairer rice price is the mission and responsibility of all rice-growing and rice-exporting countries. As climate change is affecting rice farming and rice production worldwide, all parties need to work together to ensure the world's food security," said Mr. Alongkorn.
Pramot Charoensin, president of the Agricultural Association of Thailand, said the cost of growing rice in Thailand has nearly doubled from two years ago, to between $203 and $217 per ton.
Thai associations welcomed the agreement with Vietnam, but were concerned that an increase in prices would cause buyers to look to Indian rice.
Mr. Rangsan Sabaimuang – chairman of the Association of Thai Rice Mills, even proposed setting up an organization to manage rice prices.
"Why can oil exporting countries form the Organization of the Petroleum Exporting Countries (OPEC) and we can't?", Mr. Rangsan asked.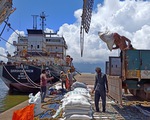 Indian rice dominates the export market