Singer Thanh Lam has interesting sharings about love and overflowing energy when collaborating with young artists at the press meeting that just took place. The female singer confided to sing good love songs, she never stopped loving.
And to renew herself, Thanh Lam likes to collaborate with young artists. When combined with young people, even though they have different thoughts and experiences, with her, all of them sing with the feeling of their hearts and their talents. Diva is about to have a combination of Bui Cong Nam in the program "Time Intersection". "I'm not sure the song will be better, but with my own experience and absorption, I make the song more profound" – Thanh Lam shared.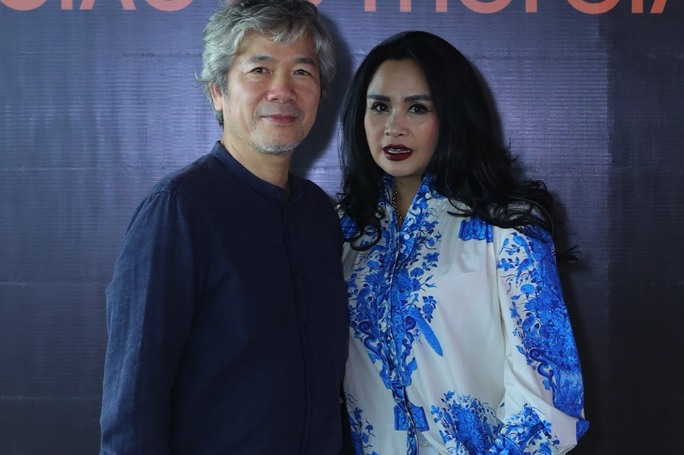 Doctor Tien Hung, husband of singer Thanh Lam, is always present with his wife in the events the female singer participates in
To prove his novelty, Thanh Lam did not hesitate to sing live "Have not kept, lost, don't find" composed by Bui Cong Nam, "hot" hit by singer Truc Nhan with piano accompaniment by singer Truc Nhan. musician Duong Cam.
"The Crossroads of Time" is a meeting place for famous singers of different generations to perform their hits and share with the audience interesting stories about music and life in one space. minimalist space. The program airs on FPT Play from June 25. The new feature of the program is to connect generations of music with contrasting colors in one broadcast. Artists push the limits of creativity to sublimate in a new look, not only with their own "hits" remixed, but also the "hits" of fellow artists. .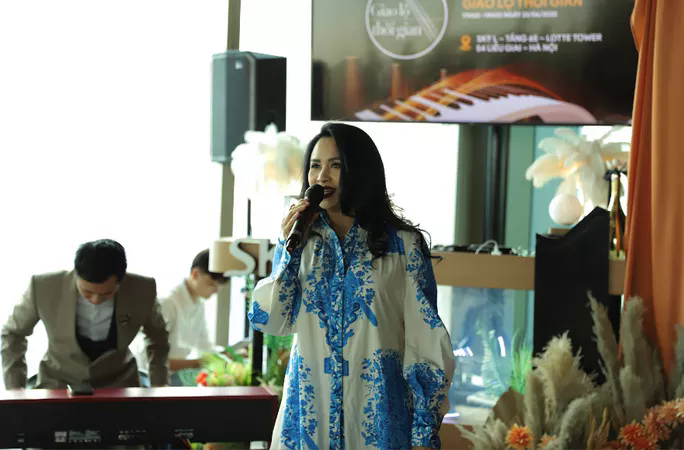 Thanh Lam will have a collaboration with young artist Bui Cong Nam. She also did not hesitate to sing live "If you don't keep, if you lose, don't find" composed by Bui Cong Nam.
Composer Duong Cam also shared that he was intrigued by the challenge of creating a new product on the basis of a song that is too popular with the public. In addition, finding and arranging contrasting musical personalities in a program concept for emotional coherence also creates new interests.
"With the change of hits by the artists in the show, it will definitely bring a new and exciting feeling for the audience to enjoy. These hit songs will be given a new identity, a rebirth with a new identity. completely new mix and everyone will have their own version, not afraid of being compared.. The hardest thing for me was to convince famous singers to sing hits of young singers. This challenge is not for everyone. I want to participate. Sometimes I have to ask my acquaintances to convince me," said musician Duong Cam.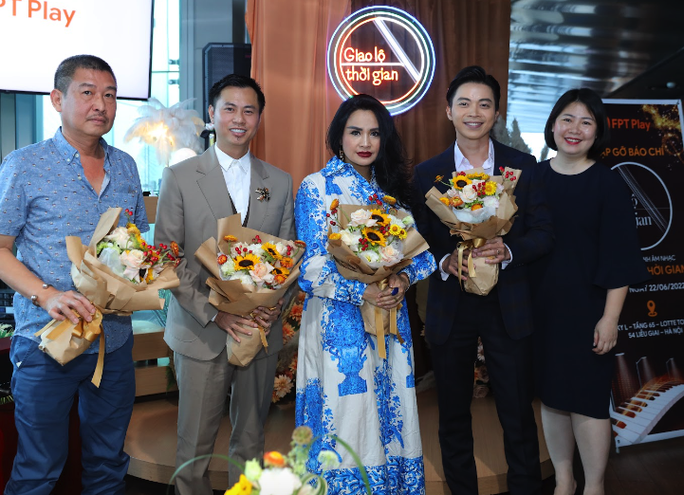 Painter Le Thiet Cuong, musician Duong Cam, singer Thanh Lam, singer Lan Nha and Mrs. Nguyen Thu Huong
Ms. Nguyen Thu Huong, Content Director of FPT Play, added that the process of choosing guests to collaborate with is really a "burden". Because in addition to the producer's wishes, the artists also had to enjoy the challenge of singing and changing hits according to the program's format. Many singers just wanted to frame themselves in "safety", so the production crew had to try. Try to convince them to take risks, push their limits.
After the first issue with two guests Duc Phuc – Ung Hoang Phuc, the next pairs of artists expected to be present are Quang Ha – Ha Nhi, Thinh Suy – Duc Huy, Thu Minh – Orange, Khanh Ly – Hong Nhung…