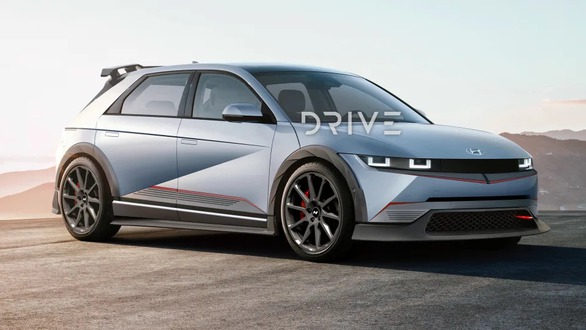 Outline design of high-performance version of Hyundai Ioniq 5 – Photo: Drive
Hyundai N is confirmed to unveil its first electrified performance car next month.
According to Hyundai N vice president Till Wartenburg talking to CEO Albert Biermann in a video released by the company, this high-performance division has determined its stance and direction in the future.
"With the Hyundai N, we're going to take it to a new level of electrification," Biermann confirmed.
"More than three years ago, we started working with Namyang (Hyundai R&D Center) to explore the possibilities of how to make electric vehicles bring more emotions to the driver," the leader said. additional guidance.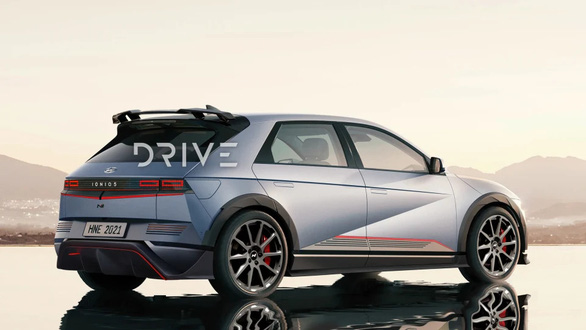 There are two difficult points in the process of sporting an electric car, which is the loss of sound experience because there is no longer an engine and the ability to accelerate too smoothly… – Photo: Drive
In the current Hyundai lineup, the Ioniq 5 is the only new electric model on the market at the moment, and rumors of a mid-size SUV with a high-performance version have surfaced since last year amid the The equivalent model is the Kia EV6 that has had a GT version since its launch.
If the green light is given, the Hyundai Ioniq 5 N will definitely open for sale in 2023, however, this promises not to be the only electric vehicle with enhanced performance. Ioniq 6 sedan may also be in the sights of the Korean brand when the car will also offer a complete default version in the near future.
In addition, when entering the new generation, Hyundai Kona will also retain the pure electric version and this is also a potential candidate to make a high-performance version.
Hyundai will announce its new project on July 15 on Hyundai N Day.