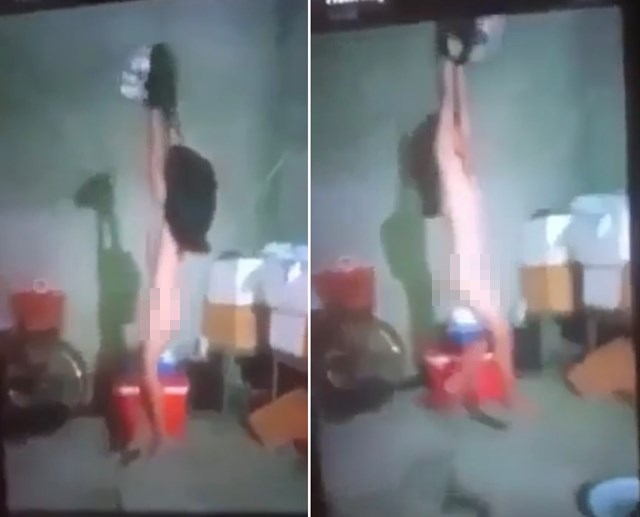 NBN's nephew was hung up by his biological father because he was staying at a relative's house without asking for permission
On August 6, related to the case of a girl in Ha Tinh whose biological father tied her hands to the ceiling and brutally beat them, some people living in Nam Moi village (Cuong Gian commune, Nghi Xuan district, Ha Tinh province) NBN's neighbor (11 years old) said that his father is NVT (36 years old) who works as a fisherman, he often drinks alcohol and often conflicts with people around.
Several times, neighbors heard shouting and screaming children from inside Mr. NVT's house
According to local people, NBN's mother has been working abroad for more than a year now, now she lives with her father, brother and sister.
Sharing with PV, a relative of NBN's grandson said that many times Mr. T scolded and beat his son, especially when he was drunk.
His family and relatives also tried to prevent and advise him, and he promised not to do that again, but after that, things kept repeating.
"Whenever we were drunk, we advised T. to say: "My son, I teach" so no one could say anything.
N.'s brother was also beaten many times, sometimes in the middle of the night, his brothers and sisters ran to my house to ask to sleep for fear of being beaten by his father," said a relative of N.'s.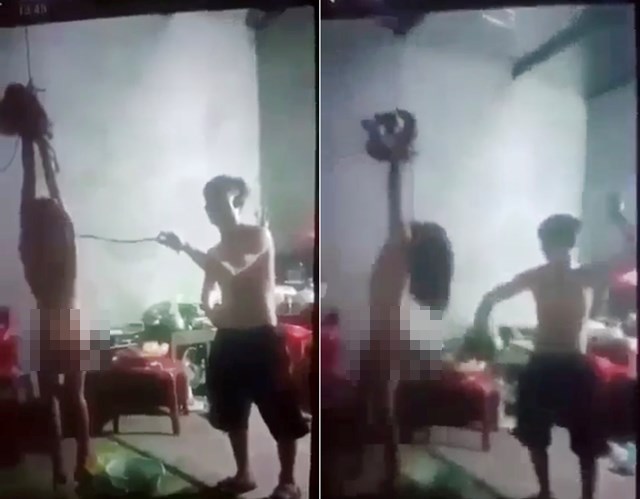 The incident was determined to take place in Cuong Gian commune (Nghi Xuan district).
The child in the clip being abused appeared on social networks as NBN (11 years old, residing in Nam Moi village, Cuong Gian commune). Currently, he is living with his father, brother and sister, while his mother is working abroad.
After discovering the incident, the local authorities in coordination with the police force went to the house of N. to verify.
During the inspection, the functional force identified the man in the clip as NVT (36 years old, the biological father of N.).
The original cause was determined, on the evening of July 27, baby N. went to a relative's house in the same commune to play and sleep overnight, but without asking his father's permission, Mr. NVT.
The next day, when he got home, N. was forced by Mr. T to take off all his clothes, then wrapped his shirt around his hands, tied a rope to hang on the rafters, and at the same time, Mr. T gave his son the phone to film the scene. beat N.'s nephew with a whip, and asked his son not to show it to anyone.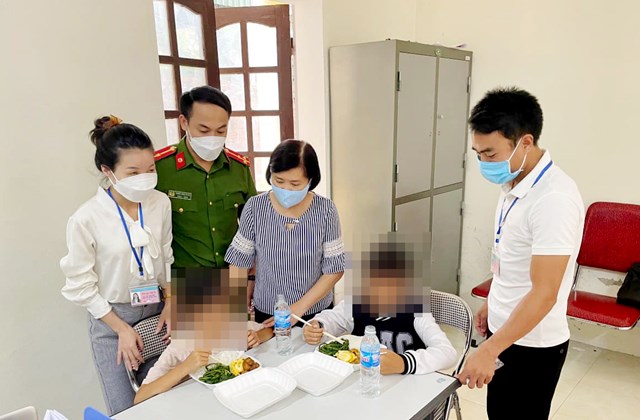 Here, through the phone brought by his nephew, the uncle discovered that N. was beaten by his father by hanging from the ceiling.
Seeing that his granddaughter was beaten, the uncle took his personal phone to record the above clip.
Right after that, the police of Nghi Xuan district summoned Mr. NVT to the headquarters to work, however, this person had left the residence.
At present, N., has stabilized her mind and is being cared for and encouraged by her relatives, the Government Committee, the Women's Union, the Youth Union, and the Cuong Gian Commune Police.
Nghi Xuan district police are still continuing to investigate and clarify the case and handle it in accordance with the law.