Just a few days ago, at a KFC store in Shenzhen city (Guangdong, China), a person recorded a video that attracted the attention of netizens.
The deaf and mute girl at KFC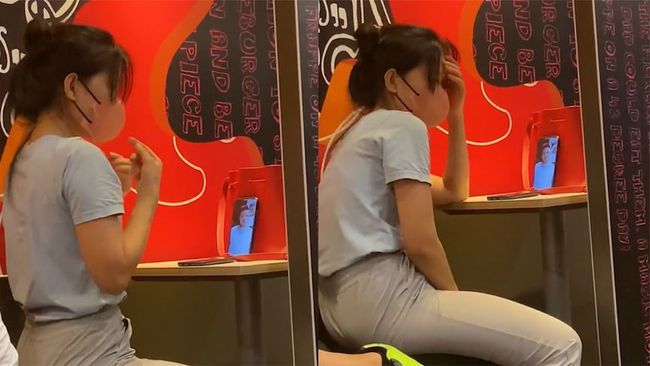 A girl wearing a mask video calls with her boyfriend, the whole process does not have a voice, only sign language is expressed by extremely fast hands.
The videographer also thought that the girl and the man on the other side were confessing their feelings, so he attached the following content when uploading the video: "Only love has no limits".
Then, in the comments, someone understood sign language and translated the girl's words as follows:
"Why not pay? In the end, will you pay or not? When he borrowed money, he said sweetly and promised to pay it back in 2 months. But now say 2 more months. I despise you."
It turns out that this is not a couple in love, but a story of a deaf girl because her life is difficult, so she has to urge the man to pay for her.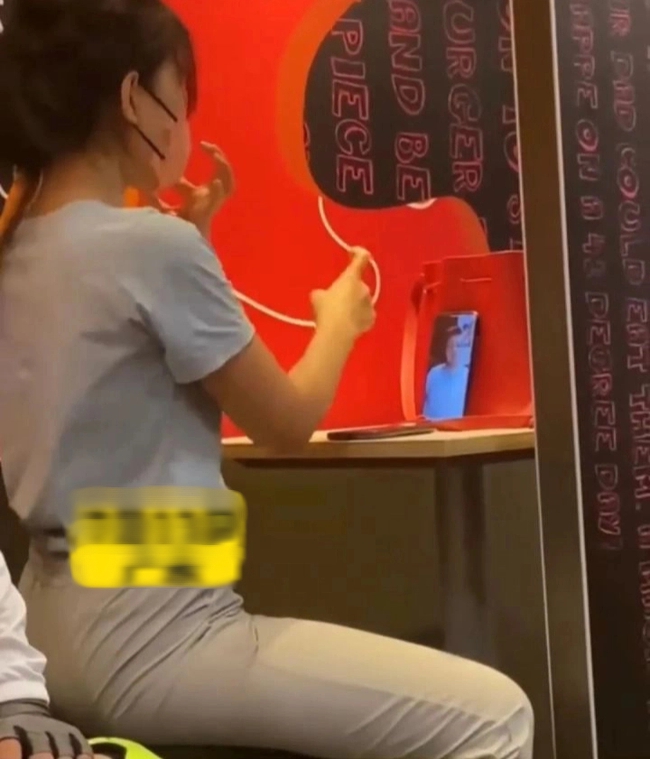 Knowing the truth, someone immediately exclaimed: "The argument did not make a sound. Angry people just want to scream out loud. That way you can see how the girl has suffered."
On the Zhihu platform once had a question: "China has more than 85 million disabled people, equivalent to 1 in 15 people with disabilities, but why do I rarely see them on the street?"
One person replied: "We are like animals in the wild out there. However, some are lions, some are goats. It's not your fault not to taste the bitter taste of suffering, it's just that you're lucky! But using your knowledge to negate the suffering of others, or helping but still saying harsh words, you are creating karma."
For people with disabilities, they need to be "seen", understood and respected more than consent or giving.
How to express the language of deaf-mute people is different from normal people
On the RED platform (similar to Instagram) there is a post of a girl "disguising" the deaf-mute shipper because she sent a message showing an extremely uncomfortable attitude.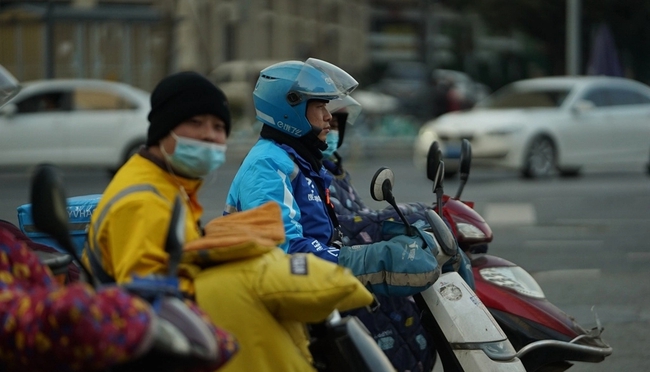 The shipper sent a message with a series of sentences such as: "Please answer", "Pay me 27 yuan", "How much is the order, hurry up", "Why didn't I receive 27 yuan?"…
In the comment section, a teacher who used to teach at a school for the deaf and dumb spoke up:
"Their way of expressing their language is not like ordinary people. Being able to describe a sentence with enough subject and predicate like that is too good. They cannot use too many adjectives, intonation or honorifics. So please sympathize with them."
A person whose younger sister is deaf and mute also explained: "My sister is deaf and mute. Their arrangement of sentences is not like ours. They can only try to express their ideas, but in the listener's ears, they will probably understand quite a bit differently."
Indeed! For the deaf, if their family is well-off, hearing aids have been used since childhood, so that the expression of words can be more similar to normal people. But this is only the minority.
Most deaf-mute people will express the statement directly. The logic of sign language and talk is of course very different.
With the desire to integrate into the world, in order for the people around them to understand their voices, they had to make unremitting efforts.
What we think is normal, but difficult for many people.
Be tolerant of unfortunate fates
Unfortunately, this society has too many people who are one-sided, easily misunderstood, even disparaging the disabled.
Just like what happened recently. A girl posted a terrible review of the shipper because she thought he used the disability certificate to get her to raise money.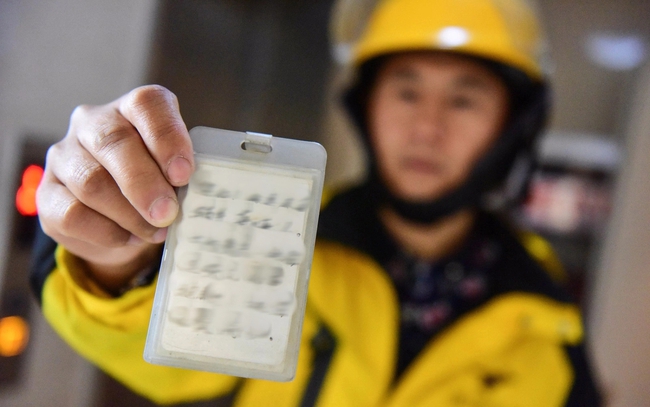 Although she asserts that she does not discriminate against deaf-mute people, her tone and writing style are full of contempt and one-sidedness.
Actually, this is a complete misunderstanding. This deaf-mute shipper was made by the company for a job card with the following content:
"Hi, I'm Meituan's shipper. Because I am deaf and mute, I cannot speak. Please check the items are enough, and review the order for me. Thank!".
Because the company could not communicate with customers, the company did so to make the work of deaf-mute shippers more convenient.
The application shows all the pictures, but this girl did not look carefully, but judged that the shipper meant to ask for money, and angrily rated 1 star and then posted it on social networks.
This girl is just one example in the group of people out there. They cannot empathize with people with disabilities, do not know how to humble themselves a little to look at the more deprived fates than themselves.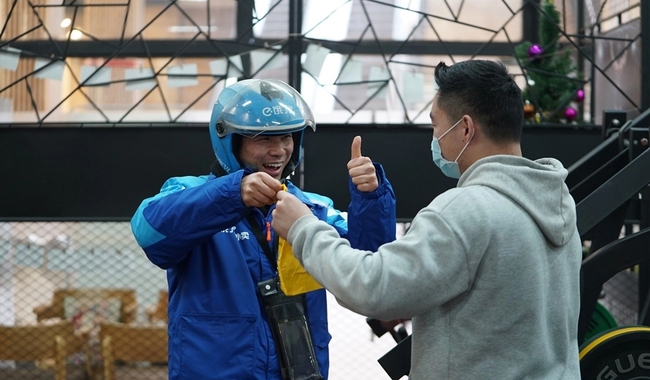 A healthy body is your luck. Disabled people also need to be recognized by the world.
So, when you meet shippers, car washes, janitors, salesmen, even disabled coffee shop employees, please give them a little more patience and tolerance.
No one is a lonely oasis. We are a large group. It's just whether or not this existence can be found!
(Source: Zhihu)
https://afamily.vn/co-gai-cam-diec-bi-hieu-lam-trong-cua-hang-kfc-va-cau-chuyen-phia-sau-he-lo-su-that-dang-suy-ngam-20220726172719085.chn