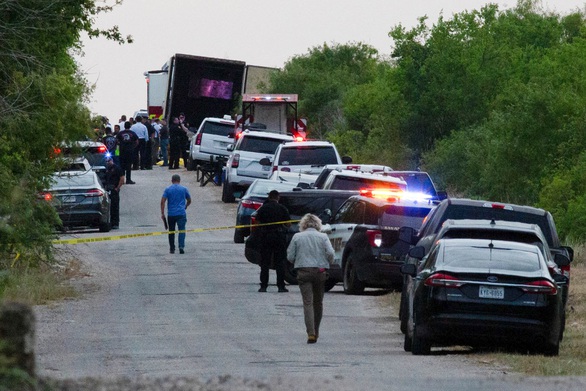 The investigative force gathered at the scene of the abandoned tractor truck in Texas – Photo: REUTERS
On June 28, Reuters news agency quoted Mexican President Andres Manuel Lopez Obrador as saying that at least 50 people were killed in an abandoned tractor-trailer in the suburbs of San Antonio, Texas, USA.
"My condolences to the families of the victims of this disaster," Lopez Obrador said.
According to the Mexican president, among the 50 victims, there are 22 Mexicans, 7 Guatemalans and 2 Hondurans. The nationalities of the remaining 19 are unknown.
Meanwhile, the White House said US President Joe Biden had been briefed on the incident. "We are closely monitoring the heartbreaking and horrific reports from San Antonio, Texas," said White House spokeswoman Karine Jean-Pierre.
On June 28, bodies of suspected migrants were found in and around an abandoned tractor-trailer on the outskirts of San Antonio amid the heat of nearly 40 years.oC. Authorities said there was no drinking water and air conditioning in the car.
Initial information shows there are 46 bodies. In addition, another 16 people were taken to hospitals due to heatstroke and exhaustion.
All victims are believed to have crossed the border illegally to the US.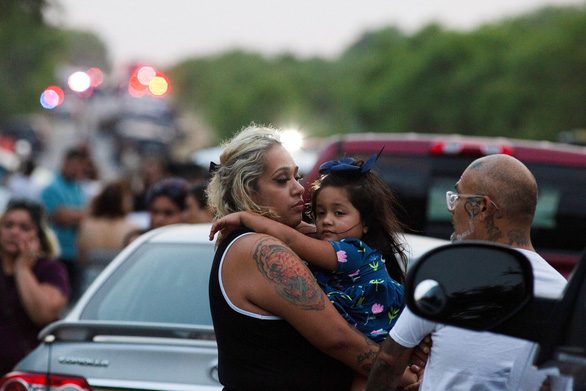 Many people gathered at the scene where the body of an immigrant was discovered in Texas, USA – Photo: REUTERS
The San Antonio Police Department is looking for the driver of the vehicle. This person abandoned the car before it was discovered in a remote area near the tracks and car park.
US Immigration and Customs Enforcement (ICE) said ICE's domestic investigation agency has cooperated with local police to launch a criminal investigation into human trafficking. AFP quoted US officials as saying three people had been arrested in connection with the incident.
This could be one of the biggest migrant-related tragedies in the US in recent years.