On the afternoon of October 1, the Department of Health of Ho Chi Minh City said that the inspection team of the Department of Health had just worked with Thu Duc City Hospital before the information that 4 doctors secretly went to work in a private clinic.
At the working session. TS.BS. Vu Tri Thanh – Deputy CEO of Thu Duc City Hospital said that he had asked 4 doctors to report honestly. These doctors confirm that they have participated in the medical examination and treatment practice at a private clinic.
All four doctors said that because they did not know the legal regulations, they had arranged their own time in their shift to work overtime and had not reported to the department's leaders and the hospital's Board of Directors. All four of these doctors understood that their work was not in accordance with the regulations, accepted criticism and received disciplinary action according to regulations.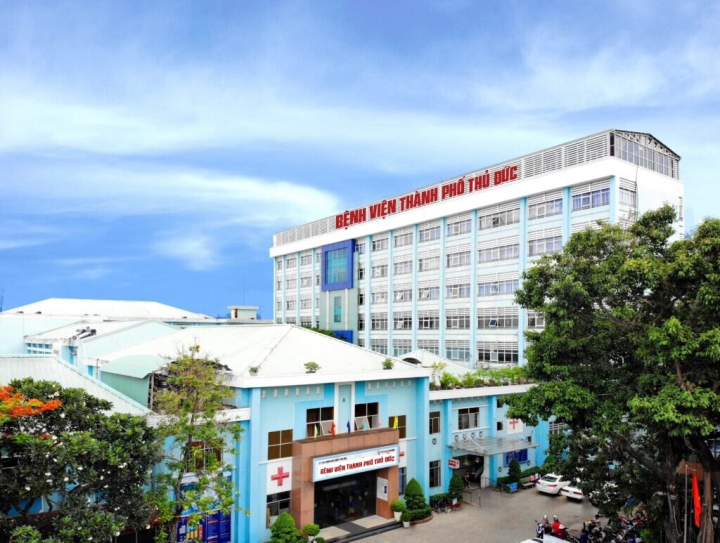 Thu Duc City Hospital. (Photo: Vietnamnet)
In addition, the Inspector of Ho Chi Minh City Department of Health said that in the inspection report dated September 28, 2022 of the inspection team of private medical practice in Go Cong town, Tien Giang province, this unit did not record received a clinic under the Saigon Medical Hospital Limited Liability Company with the names of the above 4 doctors on the list of practicing at this clinic.
"According to the law, this clinic must declare the names of doctors who will practice at the clinic and send it to the Department of Health of Tien Giang province for consideration. .HCM to verify the information of registered doctors, if they do not violate the law, then the clinic will allow the clinic to sign contracts with these doctors." Information Ho Chi Minh City Department of Health.
Deputy CEO of Thu Duc City Hospital said that they will set up teams to regularly check on time compliance and hospital regulations. The hospital will also implement fingerprint time attendance.
On July 17, 2018, the Department of Health issued a Plan to implement the implementation of strengthening discipline and discipline in the Health Sector in Ho Chi Minh City, in which the Department of Health clearly stated:It is not allowed that civil servants, public employees and employees participate in medical examination and treatment outside of office hours at non-public health facilities without the consent of the head of a competent agency or unit. idea".
In this Plan, the Department of Health has requested the heads of agencies and units throughout the City's Health Sector to resolutely and promptly handle groups and individuals that commit violations so that public servants , officials and employees under their management who commit acts of violation of administrative discipline and discipline.