On the evening of July 28, Hoc Mon District Police, Ho Chi Minh City, continued to blockade the scene to investigate and clarify the cause of the fire at the fabric factory warehouse in Trung Chanh commune.
Accordingly, around 3pm on the same day, a cloth factory warehouse on Thien Quang street, Trung Chanh commune, Hoc Mon district suddenly caught fire. Many workers working here discovered the incident, so they shouted.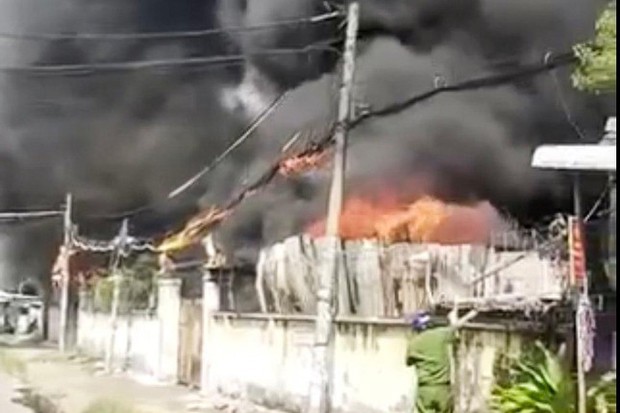 Because there were many flammable materials inside the warehouse, the fire quickly broke out.
Many people carried fire extinguishers to put out the fire, many others pulled water hoses to put out the fire. However, because there are many flammable materials inside the workshop, the fire quickly spreads and burns fiercely, black smoke rises high. Workers quickly evacuate furniture and property out to avoid fire spread.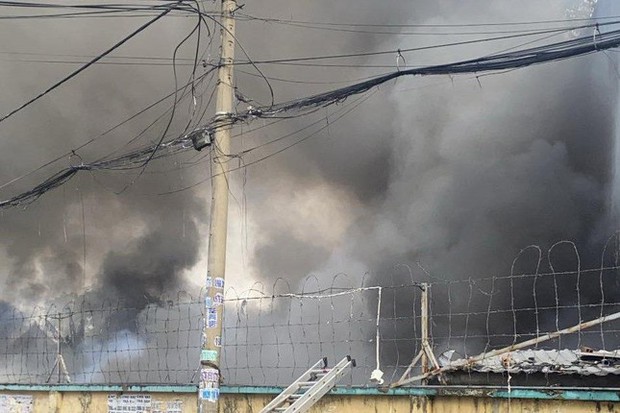 Smoke covered the entire area.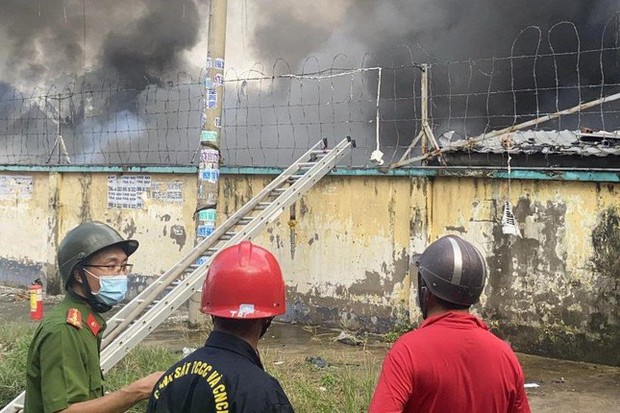 Firefighters and rescue teams carry out firefighting work.
Upon receiving the news, the functional forces of Ho Chi Minh City mobilized many fire engines and dozens of firefighting and rescue officers and soldiers to the scene to carry out the fire extinguishing work. The fire was quickly brought under control and extinguished immediately.
At present, no one has been injured in the fire, but many properties in the factory have been destroyed.