Initial information, the fire occurred at about 3pm on the same day at a furniture manufacturing company on Binh Hoa 07 street, Binh Hoa ward, Thuan An city, Binh Duong province. At this time, the company's workers were working when suddenly a fire broke out in the area of ​​​​the factory containing PU paint. Discovering the incident, workers tried to put out the fire but failed.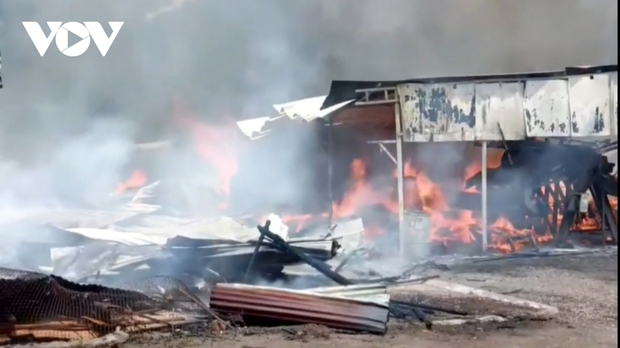 Fire engulfed the furniture manufacturing company's factory.
Because the factory has many flammable materials, the fire quickly spread, accompanied by many explosions, causing the workers to panic and flee.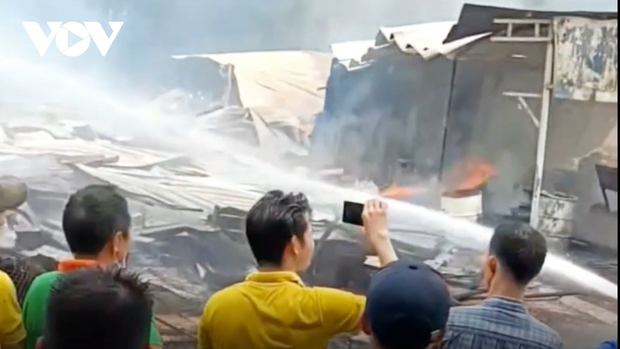 Receiving information, the Fire Prevention – Rescue and Rescue Police Department of Binh Duong Province dispatched many vehicles and dozens of officers and soldiers to approach the scene to put out the fire.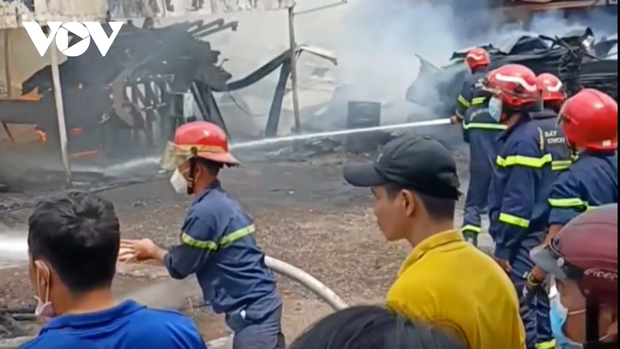 In order for the fire not to spread to people's houses, the company next door, the firefighting force divided into several directions to spray water to put out the fire.
About an hour later, the fire was brought under control. No one was injured in the fire, but the factory building of the furniture manufacturing company collapsed, and the furniture and machinery inside were destroyed by fire.