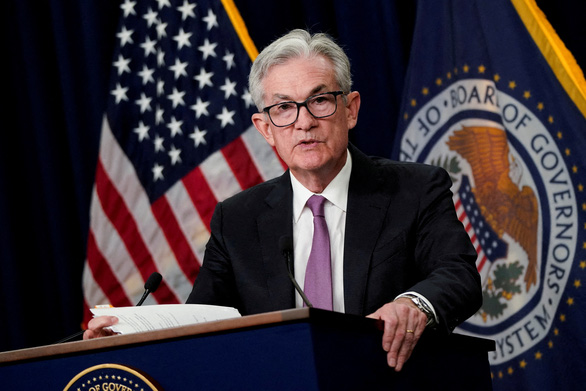 Fed Chairman Jerome Powell – Photo: REUTERS
In a speech at Jackson Hole on August 26 local time, Mr. Powell said the US economy will need to tighten monetary policy "for a certain time" before it can bring inflation under control. That means higher interest rates, slower growth and weaker labor market conditions.
"This is the price of reducing inflation. However, not being able to restore price stability will cause much more pain than that," Mr. Powell said.
"I think Mr. Powell's message is very strong and correct," Cleveland Federal Reserve President Loretta Mester said in an interview with Bloomberg Radio after Powell's remarks.
"I think we have to raise short-term rates above 4%, and we need to stay at this level next year," she said.
According to Reuters news agency, Mr. Powell's remarks summed up the important challenge not only for Fed policymakers but also most other central bankers, which is trying to contain inflation. worst outbreak in 4 decades.
Some investors predict the Fed will flinch if the unemployment rate rises too quickly, or even cut interest rates next year.
In contrast, Mr. Powell and policymakers are signaling that not even a recession can shake them, if inflation cuts don't align with the Fed's target. On August 26, the Fed has not announced the level of interest rate increase, only saying it will increase when necessary.
Reuters news agency, citing people familiar with the matter, said some European Central Bank policymakers want to discuss a 75 basis point rate hike at a policy meeting next month, even if they do so. This increases the risk of recession.
"Central banks must act decisively to bring inflation back to target," Gita Gopinath, first deputy managing director of the International Monetary Fund (IMF), told conference attendees. conference at Jackson Hole.
Ryan Detrick, chief strategist at Carson Group, said Mr. Powell's candid admission that households would be hit hard surprised investors at the seriousness of rate hikes. to fight inflation.
Wall Street's main indexes and European stocks all fell after Mr. Powell's comments.
The Dow Jones Industrial Average fell 1,009.38 points, or 3.03%, to close at 32,283 points. The S&P 500 lost 141.46 points (3.37%), ending the session at 4,057.66 points. Nasdaq fell 497.56 points (3.94%), to close at 12,141.71 points.
The USD rose in the last trading session. The euro fell 0.07% to $0.9963. Earlier, the euro edged higher after it was reported that European Central Bank policymakers wanted to discuss a 75 basis point rate increase at their September policy meeting.
Oil prices also rose higher in the session on August 26, due to a signal from Saudi Arabia that the Organization of the Petroleum Exporting Countries (OPEC) might cut output.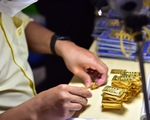 Fed raised interest rates, gold price suddenly jumped