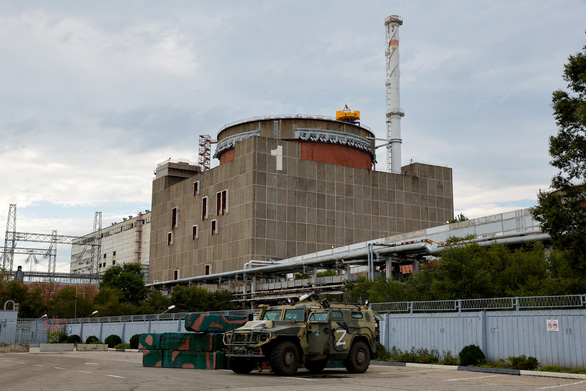 Zaporizhzhia nuclear power plant – Photo: REUTERS
In a statement on October 1, the Energoatom company, in charge of the Zaporizhzhia nuclear power plant, said Mr. Murashov was arrested on his way from the plant to the town of Enerhodar, in northern Zaporizhzhia province.
The leader of Energoatom, Petro Kotin, said on the Telegram app: "He (Murashov) was taken out of the car, blindfolded and taken to an unknown place." According to Reuters, the condition of Murashov is currently unknown.
Zaporizhzhia is Europe's largest nuclear power plant, and has been one of the focal points since Russia launched a special military operation in Ukraine. Russia and Ukraine often blame each other for attacking the facility, creating the risk of nuclear disaster.
Russian forces have controlled part of the Zaporizhzhia region as well as the Zaporizhzhia factory for several months now. Recently, President Vladimir Putin signed a decree recognizing the independence and sovereignty of the Kherson and Zaporizhzhia provinces.
Earlier, Zaporizhzhia also announced the results of the referendum showing that the people supported the annexation of Russia. Since September 30, the city of Melitopol has been the temporary capital of Zaporizhzhia province, according to RIA Novosti news agency.