Recently, movies Girl From The Past announced the official trailer, partially revealing the story of Ninh Duong Lan Ngoc and Kaity Nguyen. Although it's just over 2 short minutes, the trailer has led the audience through many different emotions with a series of thrilling and sensational details.
Trailer Girl From The Past

The trailer opens with the appearance of characters revolving around Ms. Q (Ninh Duong Lan Ngoc) with the announcement of the mysterious disappearance of the great beauty. This is when Ms. Q was pushed into a situation where he had to remove the mask to cover his own sinful past when two "old people" Quynh Yen (Kaity Nguyen) and Bach (Lanh Thanh) appeared. In it, Quynh Yen is the sister who has been lost for 15 years and suddenly returned of Ms. Q, and Bach is a guy who just got out of prison and holds the dark past of the great beauty in his hands.



At the beginning of the trailer, Ms. Q seems to be afraid of revealing her past, so she lets herself be psychologically manipulated by Quynh Yen, not knowing that this little sister is planning to take her life. Followed by a series of shocking scenes like Quynh Yen calling Ms. Q is the "great beauty of murder". Not stopping there, Quynh Yen also passionately kissed Jack – Hoang Quyen's fiance right in front of her eyes, raising the suspicion that the pilot knew all the secrets of his girlfriend.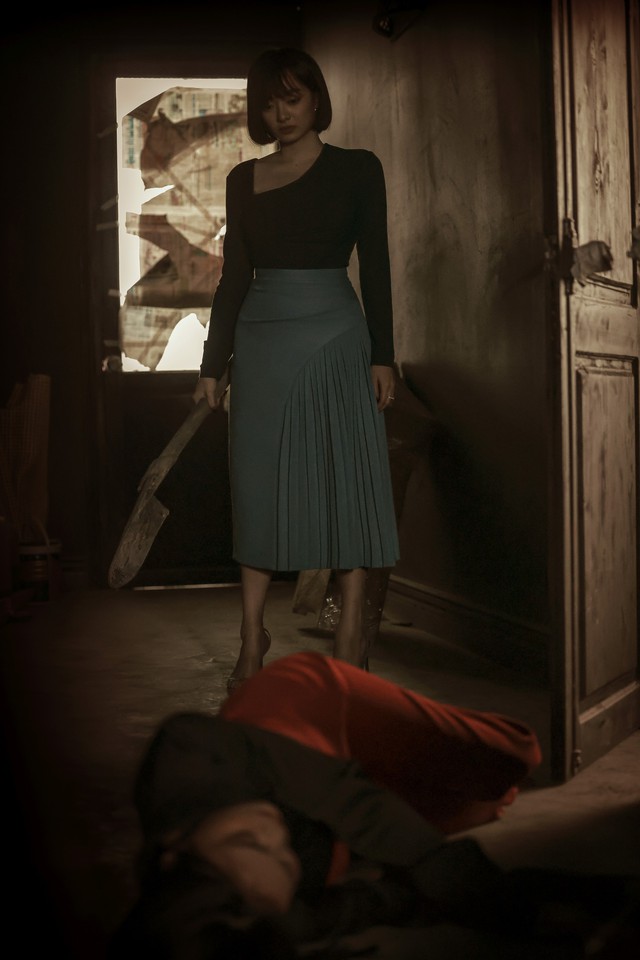 The trailer ends when the hand of Ms. Q is covered in blood and it seems that someone has been murdered in front of her. That is Quynh Yen, Jack or Bach and the past that Ms. What is the Q trying to hide really?

Girl From The Past Officially released from October 13, 2022.
Clip/photo source: NSX