Recently, Konami has officially announced the release of Yu-Gi-Oh! CROSS DUEL on iOS and Android, allowing players to participate in an engaging card battle on mobile devices. The purpose of the game is to bring new gamers to the genre closer to the world of Yu-Gi-Oh.
In Yu-Gi-Oh! CROSS DUEL, the player can fight with three other players. Gamers will have to try their best because the battles in the game will be extremely dramatic and tense. For those who have known the famous manga Yu-Gi-Oh, it will be no stranger to this thrill.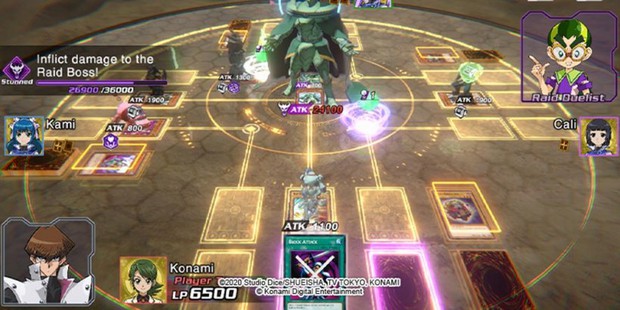 Yu-Gi-Oh! CROSS DUEL will have three game modes, including 4-player or 1-on-1 confrontation. Many of the characters and figures in Yu-Gi-Oh will be faithfully, vividly and perfectly reproduced in the title. this game. By simply, standing behind Yu-Gi-Oh! CROSS DUEL is Konami, one of the giants of the game world.
Yu-Gi-Oh's special fun! CROSS DUEL is the fact that this game is built on a 3D graphics platform. That makes summoning monsters from cards more vivid than ever. Gamers can fully expect the transformation of monsters when unlocking new skills to build a perfect deck. If you want to increase the competition, players can join the game rooms with up to 32 people.
Currently, Yu-Gi-Oh! CROSS DUEL has been released for free on both Android and iOS platforms. However, Vietnamese gamers will probably have to wait a little longer to be able to directly experience this super product.