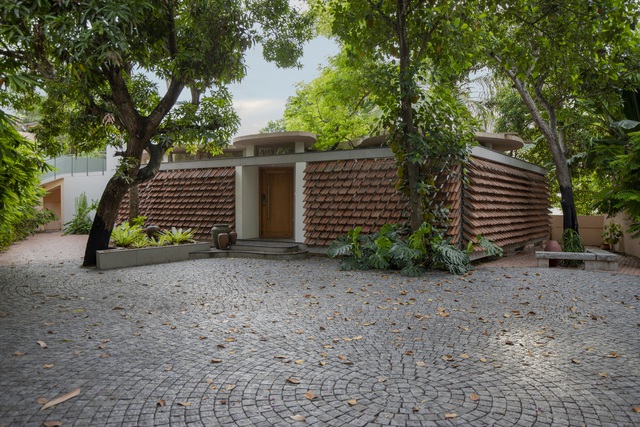 The house has an area of ​​​​123 m2 in India, the front is a shady courtyard and a lake behind the house.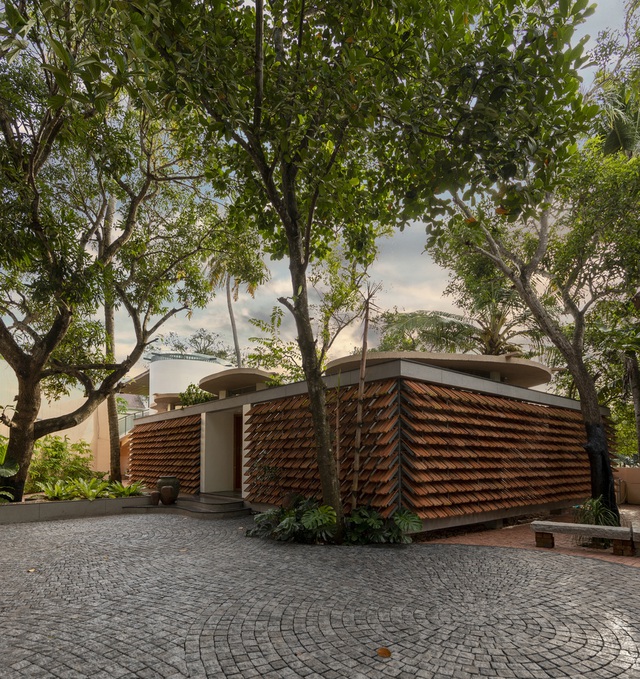 Plants in the garden are perennials and have good vitality. Thanks to the way of building walls inspired by tile roofs, creating openings just enough for air convection while maintaining privacy.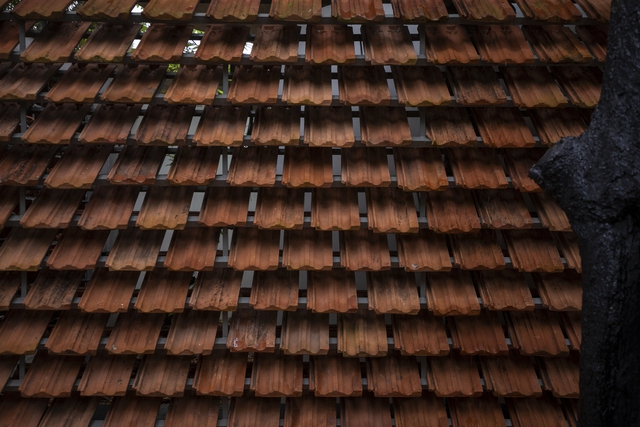 One of the highlights of the project is the surrounding brickwork. The bricks and tiles are reused from the old building to save construction materials.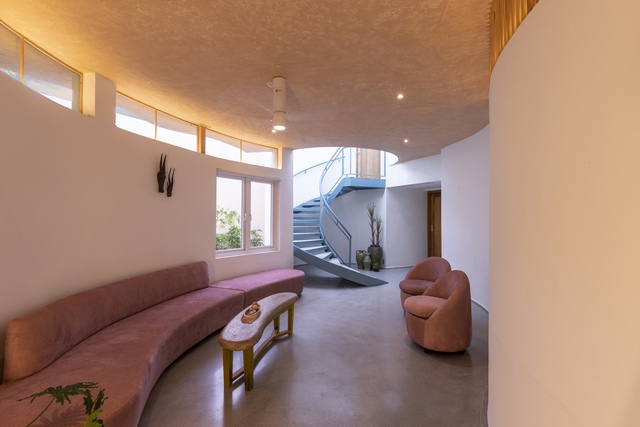 The team of architects designed the structure in a curved shape like wavy waves to make full use of all the nooks and crannies of the house.
In addition, the stairs are placed in a strategic position, to create ventilation and act as a ventilation shaft, pushing hot air from the inside to the outside and sucking in cool air from the lake outside. in space.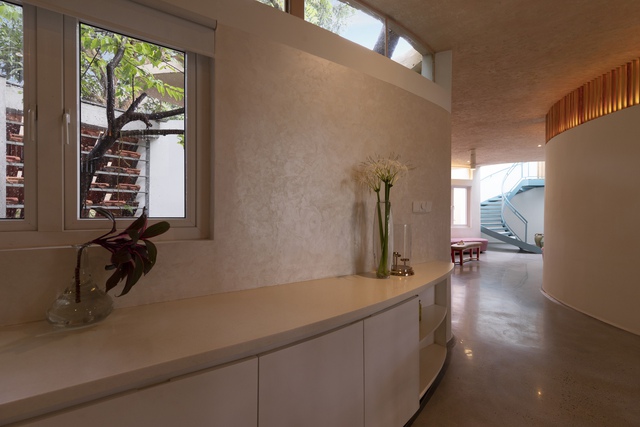 The living room is bright and airy thanks to the skylight in the hallway and stairs, in addition, the room is also equipped with an elegant color sofa. Along the hallway is the kitchen and dining area.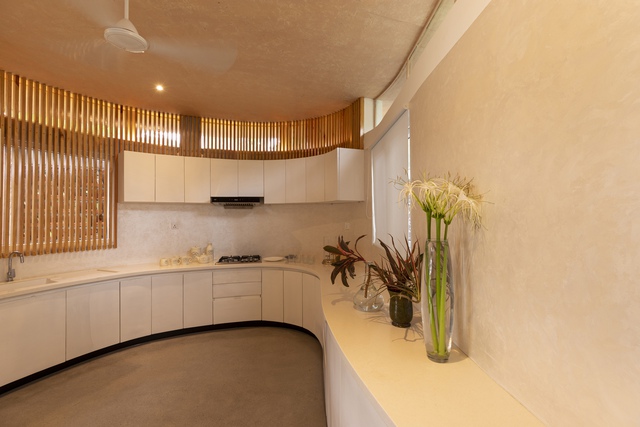 The kitchen has a lot of cabinets and shelves, a large table area that helps homeowners to display many dishes. Thanks to the surrounding tiled roof design combined with stylized windows from wooden bars, most of the room's light source comes from natural elements outside.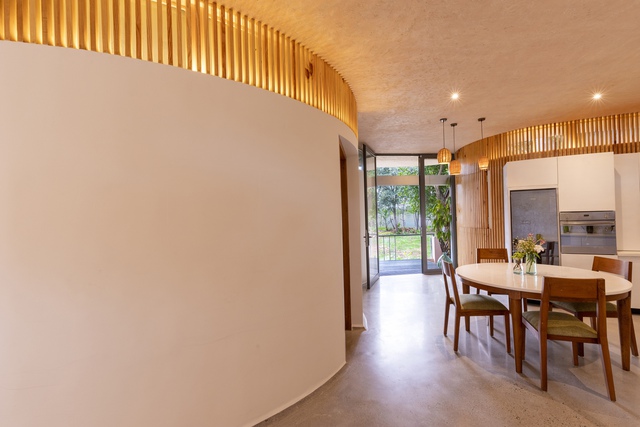 The circular dining table is located in the center of the kitchen area, in tune with the rounded architecture of the space. From here, the owner can look out to the courtyard outside.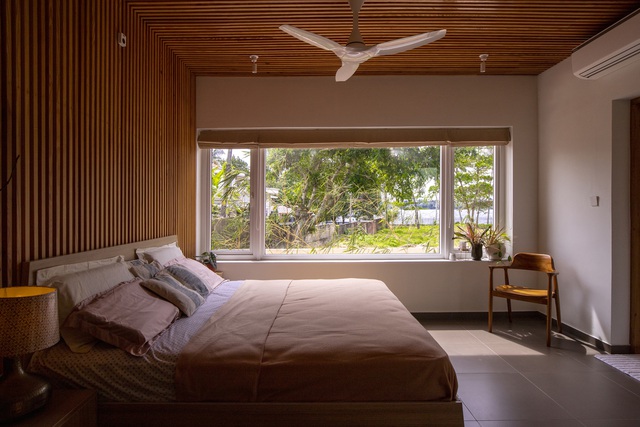 The bedroom is decorated with basic furniture with bedside cabinets on both sides and a reading chair. The room is full of light during the day and cool at night through transparent glass doors running along the length of the room.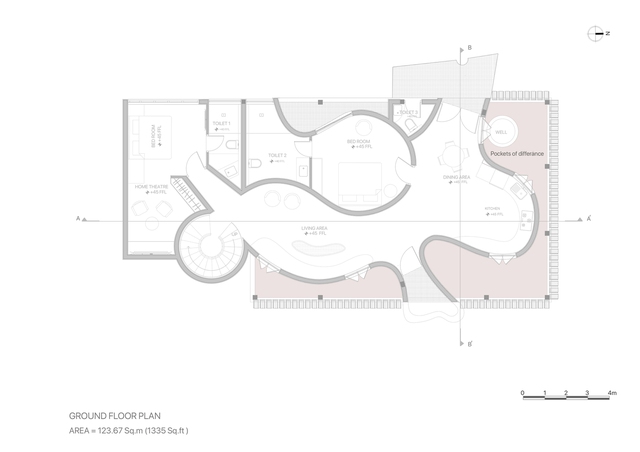 Detailed drawing of the house.
According to ArchDaily