U16 Indonesia wants to win against U16 Vietnam
After two matches in Group A, U16 Indonesia is leading with 6 points and outstanding goal difference (+11), U16 Vietnam is second with the same number of points but inferior in difference (+9). In the confrontation considered an "early final" at 20:00 today (August 6), U16 Vietnam must win if they want to be sure to continue, while the host only needs a draw to keep the top spot. board.
However, before this pivotal match, coach Bima Sakti of Indonesia U16 expressed his determination to win all three points. "We have reviewed two matches of U16 Vietnam. They are a strong team well organized and much harder to play than the Singapores. I don't think a draw is enough so we have to play it safe. The whole team wants to play. fight and win against Vietnam U16. Indonesia does not want to rely on other teams but wants to decide its own fate." 46-year-old strategist shared on Bola.com.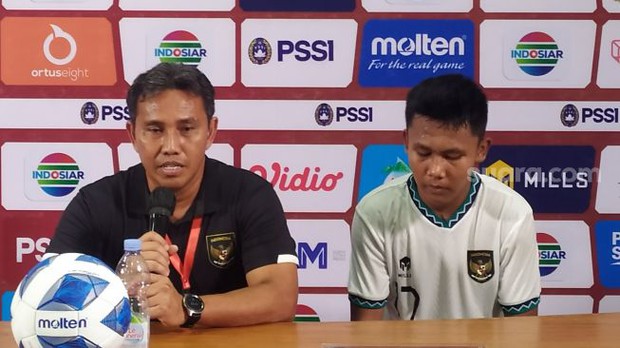 Over the past few days, U16 Indonesia has been actively practicing tactics. In particular, coach Bima Sakti often asks his students to take more long shots. This is a surprise that he wants to give U16 Vietnam.
"Vietnam U16 organizes a good defense with a three-center defender, when attacked, they have two more full-backs back to support, so the defense is very solid. If I meet a deadlock, I will direct. Indonesia's U16 players take long shots. It's predictable if we can't make short balls effectively."coach Bima Sakti said.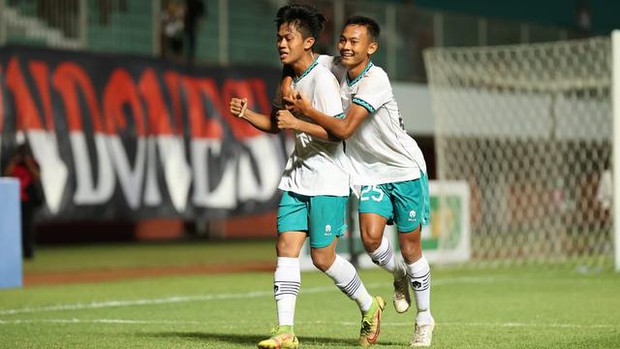 In addition to the tactical element, the U16 Indonesia strategist also fueled the students' morale before the important match. At the same time, he also called on home fans to take nice actions when welcoming U16 Vietnam.
Coach Bima Sakti continued: "Players need to keep a cool head when playing football, do not be provoked by the opponent to receive cards for inappropriate behavior. The audience to the field will be larger than the previous matches, the players should not be like that. but was affected by the screams. I urge everyone to show that Indonesia is a country that respects other teams. Don't let bad behavior be directed at the Vietnamese U16 players."
Vietnam U16 coach is cautious
Currently, the spirit of Vietnam U16 players is very high after two victories. Coach Nguyen Quoc Tuan also has the strongest force for the competition with U16 Indonesia. In addition, he and his team members reviewed the tapes of Indonesia U16 matches to analyze the opponent's play and practice the pieces of coordination, ready for the important match.
Despite the highest determination, coach Nguyen Quoc Tuan also showed caution: "U16 Vietnam still has the same preparation as the past two matches. But the team will try harder with higher spirit when playing against Indonesia U16.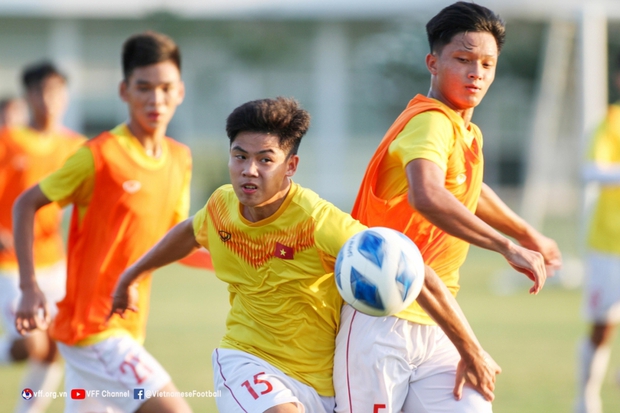 Vietnam U16 players are ready for the confrontation of U16 Indonesia
We need to be disciplined and highly focused. The last two wins are still nothing. We will still meet the next strong opponents, firstly Indonesia U16 and then maybe Thailand, Australia, Myanmar.
We have to figure out how to get to the final game and be proud of that. Before U16 Philippines, some of you entered the field with low will and determination. I remind you to change immediately. If we want our career to go far, we have to change."
https://soha.vn/hlv-indonesia-khong-cau-hoa-he-lo-chien-thuat-dac-biet-o-tran-quyet-dau-u16-viet-nam-20220806084233022.htm