On June 20, according to information from the Ba Ria-Vung Tau Provincial Police, the professional departments are urgently clarifying the responsibility of those involved in the quantity of fake gasoline produced and consumed in the past time at the Gate. Retailer of petrol and oil Gia Khiem Vung Tau (hamlet 1, Hac Dich ward, Phu My town).
The person who directs this large-scale petroleum counterfeiting line is Vo Hoai Phuong (SN 1984, director of Gia Khiem Trading and Transport Co., Ltd.). Phuong was caught red-handed while pumping chemicals from a tank truck into a fuel tank.
On the night of June 18, Phuong was urgently arrested. In addition, eight other people including gas station employees and tank drivers have been identified as involved.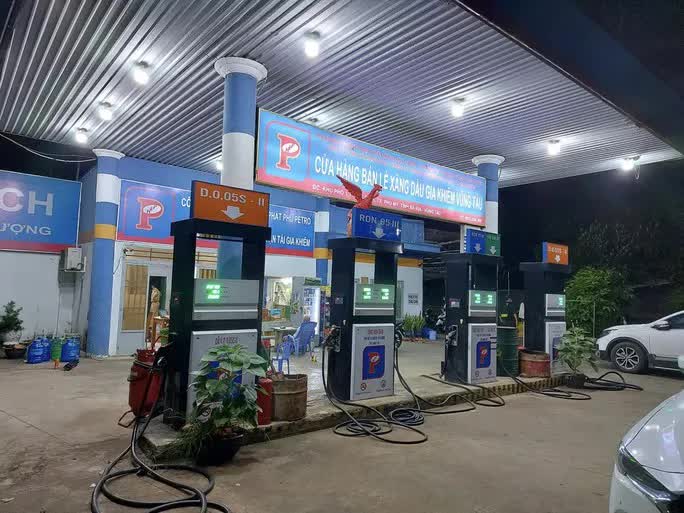 Gia Khiem Vung Tau gas station was caught by the police when the director and staff were pumping chemicals into the gas tank.
Searching at the gas station and Phuong's house, the police seized hundreds of millions of dong, coloring powder, RON testing equipment and many papers and documents.
According to the investigating agency, initially the subjects declared crookedly and denied the crime. However, with documents and evidence collected during reconnaissance and monitoring, they admitted their violations.
Accordingly, Phuong hired more people to work on a system of gasoline tanks including floating tanks and underground burial tanks, and a large capacity pump system (this machine system is not in the design of the licensed gas station). construction and certificates of eligibility for fire prevention and fighting safety) to store, import and export petrol and oil.
This person directly directs the company's drivers to transport gasoline and chemicals from other places to pour into additional tanks, buy colorants and instruct employees on how to mix gasoline and chemicals. Then, these substances are poured together, added coloring powder and pumped into trucks for consumption.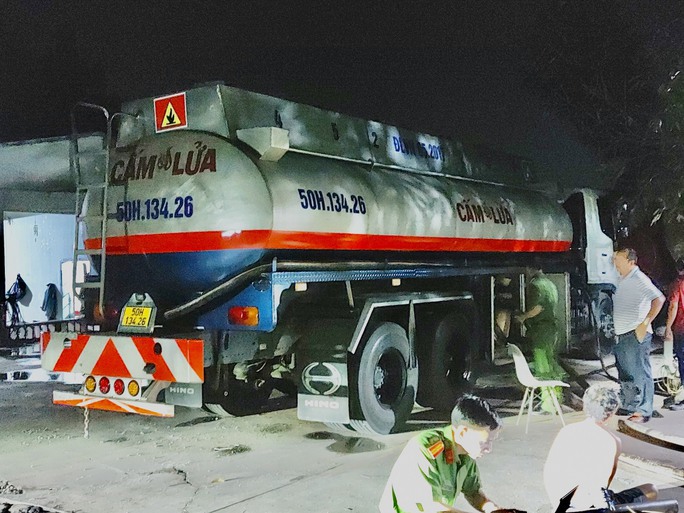 Tank truck carrying chemicals to pump into the gas tank
Previously, as reported by Nguoi Lao Dong Newspaper, on the night of June 18, the Ba Ria-Vung Tau Provincial Police coordinated with the Phu My Town Police to catch and execute a search warrant for the Gia Khiem petrol retail store. In Vung Tau, the search continued until June 19.
It is known that the amount of counterfeit gasoline sold is quite large, possibly up to millions of liters.