Initially, the information shared was that the baby needed the rare blood type B Rh(D) or B- for short, then the family and pages were corrected to be group O-.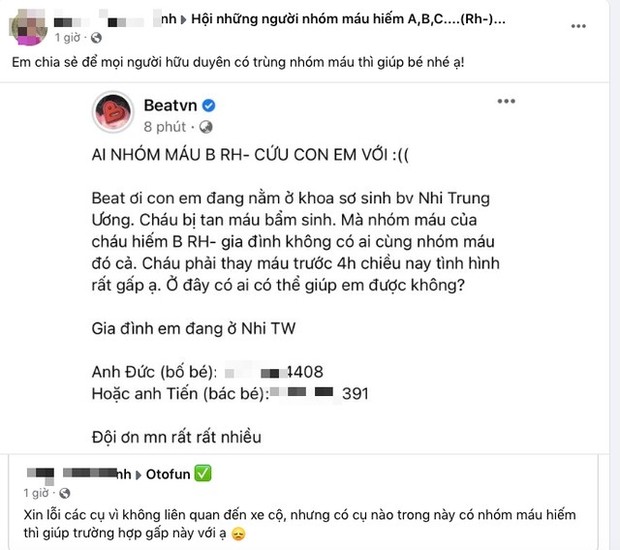 The appeal is being shared strongly on social networks
The National Institute of Hematology and Blood Transfusion this afternoon only received 4 units of O- rare blood, the reserve is still there, so the Institute will provide it to the National Children's Hospital as soon as possible. The National Children's Hospital also confirmed that no patient needed B- blood.
Therefore, the Central Institute of Hematology – Blood Transfusion would like to thank the community for the interest in actively sharing and calling for blood donation for this case. However, there are now enough blood sources for the baby and the Institute will also be responsible for mobilizing the rare blood group community, therefore, the Institute of Hematology expressed its wish to the community. do not worry and stop sharing about this status line.
The ABO blood group system includes 4 blood groups, A, B, O and AB with different distribution rates in the community in each race.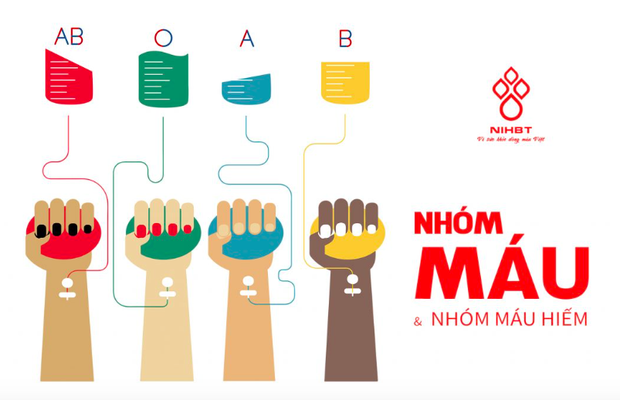 The ABO blood group system consists of four blood groups: A, B, O, and AB .
In Vietnam, this ratio is: group O about 45%, group B about 30%, group A about 20% and group AB about 5%.
The Rh system has two common blood groups, Rh(D) positive and Rh(D) negative, also known as Rh(D)+ and Rh(D)-.
In Vietnam, people with blood group Rh(D) negative (including groups O-, A-, B-, AB-) are estimated to account for 0.1% of the population (1 out of every 1,000 people). should be considered a rare blood group.
Meanwhile, in Europe, America, Australia… the rate of Rh(D) negative blood group in the community is much higher, accounting for about 15% – 40% of the population.
Rare blood group Rh(D) negative like other blood groups; People with rare blood type have the same living, studying and working life as all people with positive Rh(D) blood group (over 99% of Vietnamese).