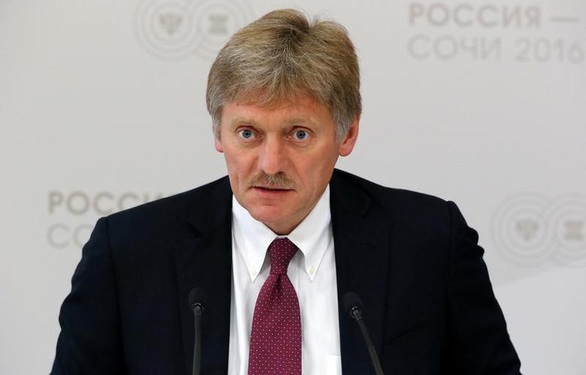 Kremlin spokesman Dmitry Peskov – Photo: REUTERS
The issue of hostilities in Ukraine was a dominant theme at the G20 summit in Bali, Indonesia. According to Reuters news agency, the parties argued over the wording of the Joint Declaration until the final hours of the conference.
In the section on Ukraine – point 3 of the 52-point statement – the leaders said: "Most of the members strongly condemn the war in Ukraine and emphasize that it is causing great suffering to people and exacerbating existing fragility in the global economy – stunting growth, driving up inflation, disrupting supply chains, increasing food and energy insecurity, and increasing risks to financial stability".
The statement also noted that there are "different views and assessments of the situation" and said the G20 "is not a forum for addressing security issues". Commentators said that because of this "different point of view" statement, Russian Foreign Minister Sergey Lavrov accepted to put pen to paper on the document.
The Kremlin has published a full-text and accurate Russian translation of the G20 Bali Summit Joint Statement on its website – a move that was described as "surprising" by Reuters news agency because of its contents. harshly criticized Russia.
The declaration used the word "war" to refer to "the aggression of the Russian Federation against Ukraine" and stated the demand of most of the G20 members towards Russia for the "complete and unconditional withdrawal" of troops from the territory. Ukrainian territory.
Meanwhile, according to Reuters, the media in Russia is prohibited from using the words "war" or "invasion" to refer to "special military operation" conducted by Russia in Ukraine.
The law passed after February 24 imposes penalties of up to five years in prison for discrediting Russia's armed forces, and up to 15 years for "intentionally spreading false information." about them.
Kremlin spokesman Dmitry Peskov said the Joint Declaration at the G20 was an achievement for Russia.
Mr. Peskov told reporters: "Differences in approach and point of view were noted and recorded in the final statement. Of course, it was because of the experts, the Foreign Ministry and their officers. We have worked very hard to have such a balanced statement."