"After many events, I want to spend time living slower, improving my self-worth: reading books, taking acting skills classes, MC… When I have a stressful situation, I will draw pictures to relieve myself. want to be the best version of myself"Le Bong shared.
Becoming a phenomenon on TikTok has brought her a lot of job opportunities and business development, but at the same time there have been many "incidents" that made her receive mixed reactions from the public. Even when Bong participated in Miss Sports Vietnam and received the Beauty of Mercy award, negative opinions still "encircled" her.
Childhood memories in the old dormitory
Previously, Le Bong's family of three generations with seven members lived in a small, old dormitory on Hai Ba Trung Street, Hanoi. On the 30th day of the New Year, when she was about 10 years old, the whole dormitory area and every house hurriedly cleaned up, cleaned up, and prepared to welcome New Year's Eve. Dozens of households used it at the same time, causing the deteriorated water system of the block to have problems, the sewage overflowed into the apartments located on the first floor, including Le Bong's house. The whole family used absorbent towels and scooped water out of the house.
"My arms and I were tired, but the water was still overflowing, the smell was strong. Suddenly at that time, I felt very sorry for myself, I just splashed water and cried. On the 30th day of Tet, my friends went shopping. repair clothes, decorate peach trees, apricot trees, but our whole family is still scattered."Le Bong recalled. "Since then, I have set a goal to study well, earn a lot of money to exchange a spacious house for my parents, where each member has a separate, beautiful, comfortable space.".
Having a talent for painting and a dream to build a beautiful home for her family, since middle school, Le Bong has set her sights on becoming an interior design student. The extra pages of notebooks are used by her to practice drawing and coloring. "My parents always try to invest in me to fulfill my dream, but the cost to buy drawing school supplies is not small. Worried about pressure from my parents, I thought of a way to earn money to pay for my small expenses. "Le Bong confided.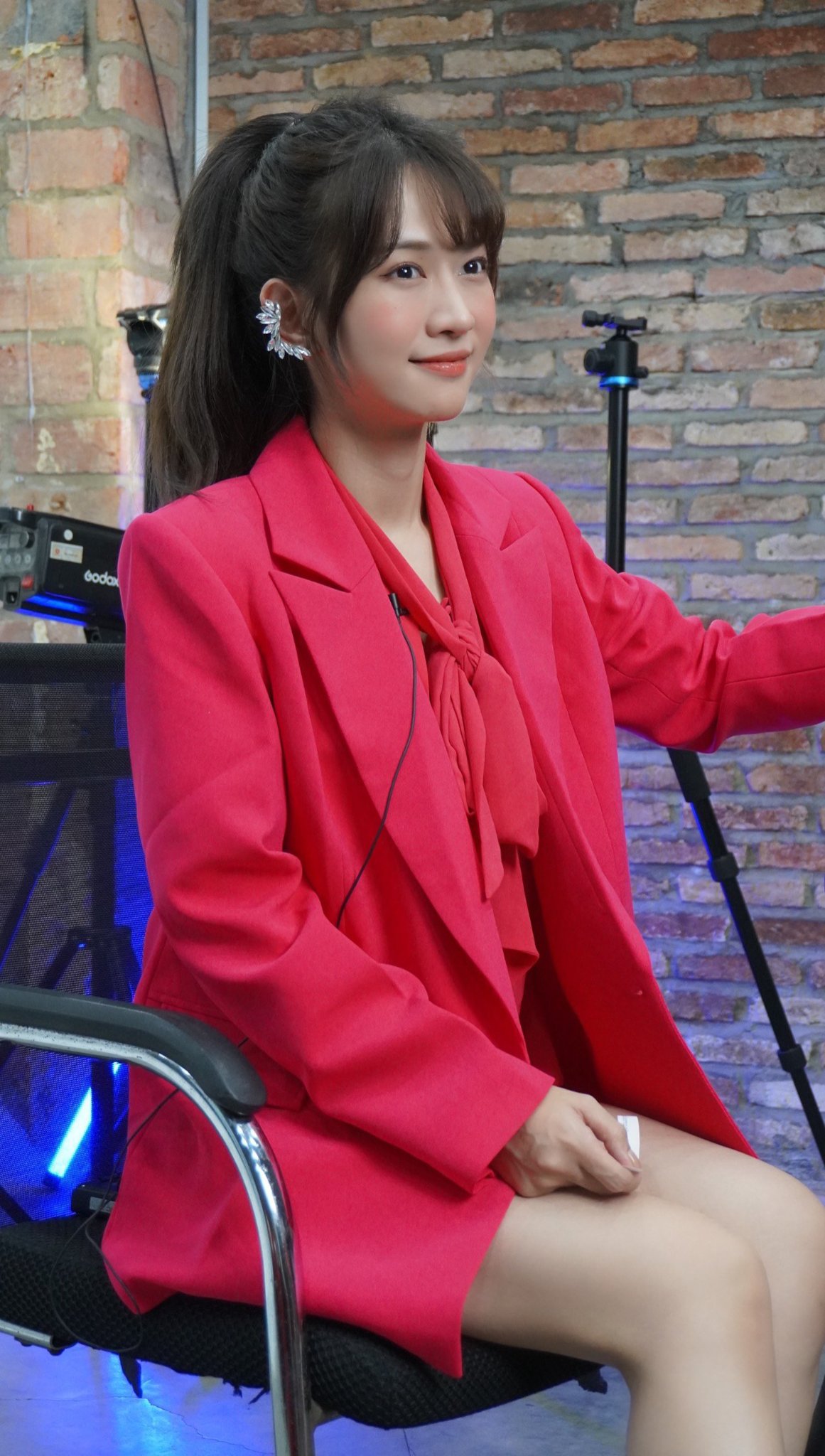 Unyielding
In 10th grade, in order to earn an income, Le Bong started drawing textures and images on T-shirts for his classmates. For each finished shirt, Le Bong receives 50,000 VND. In the summer of the 11th grade, instead of vacationing like friends, Le Bong received a lot of applications to draw shirts and design shoes. At that time, riveted shirt and shoe models were popular, Bong went online to learn how to make and do it. "It took me a whole week to be able to put nails on a pair of shoes. Without professional tools, my fingers cracked and bled"Le Bong recounted.
In the last year of high school, Le Bong started with a denser and more stressful school schedule. In the afternoon, she usually spends 4-5 hours studying and practicing in drawing class. Bong always remembers the image of his dirty hands, his face is always covered with lead. The most obsessed with Bong are the lessons with gouache. Being allergic to pigments, after each class, her arms are red, itchy, and sometimes scratched until they bleed. Her facial skin at that time was always dark and acne-prone.
"This is also the time when I focus on studying, so I gained weight rapidly. I reached 65kg, then crossed the 70kg threshold when not good", Bong recalled. The oversized body also makes Bong more difficult when standing continuously for many hours practicing drawing. The legs are tired, the calves often have large, painful lumps.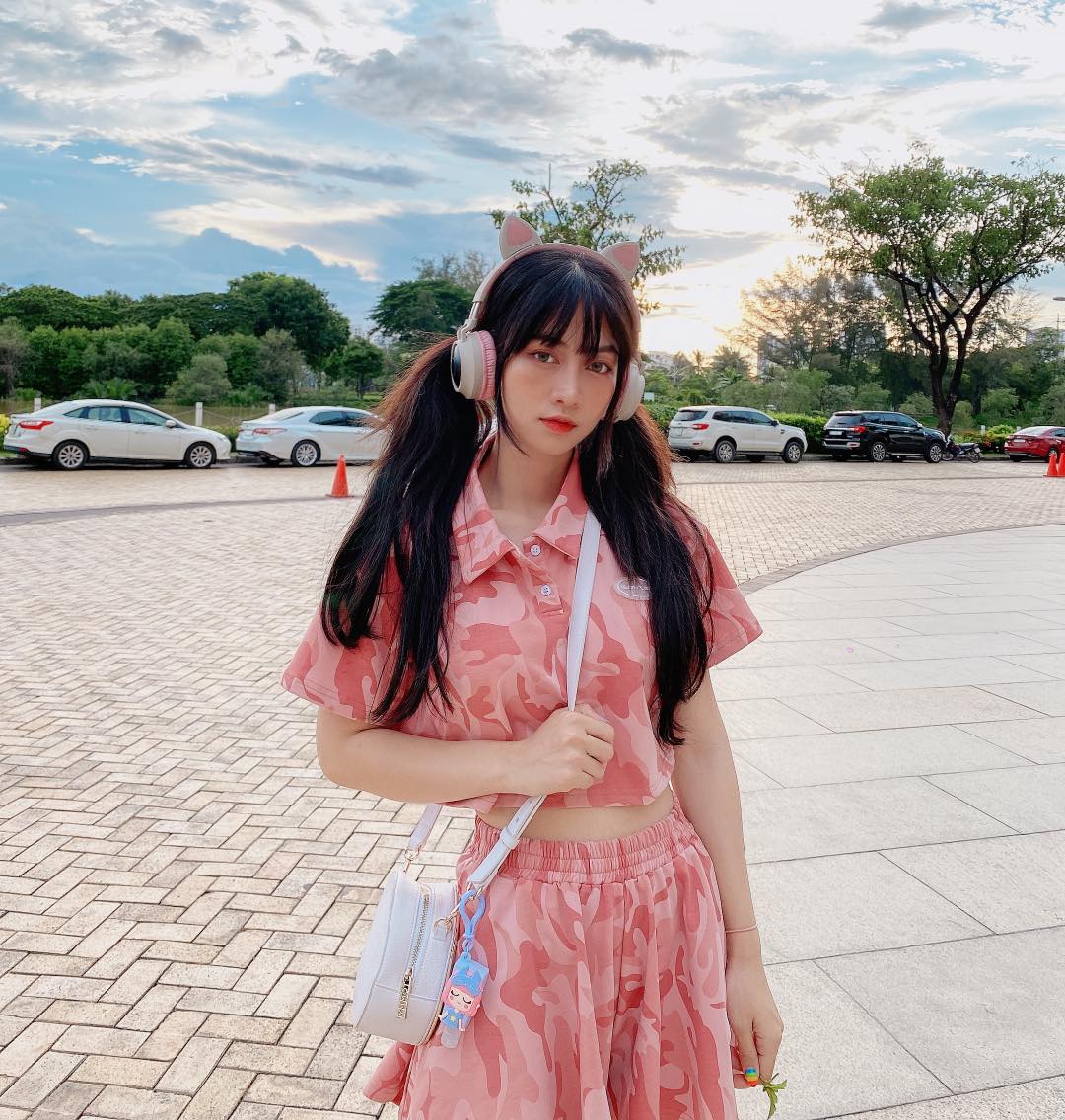 Overcoming the first shock of life – "failed college"
In 2013, Le Bong received the first shock in his life: failed university. Putting all her heart into realizing her dream of becoming a student at Hanoi University of Industrial Fine Arts, the lack of 1 point caused the girl to fall into depression. She returned home, hugged her mother, cried and said sorry. "My mother did not blame me for any words, gently comforted and encouraged me. She said that I had made a lot of efforts and my parents recognized it. The trust of my family is the motivation for me to do it again."she shared.
The next year, Bong began to practice drawing. She still maintains a job as a hired painter in the hope of having money to pay for college tuition. In 2014, Le Bong entered the interior design department, Hanoi University of Industrial Fine Arts as expected. When she was in her second year, with about 15 million VND of capital, she rented a 10m2 room on Dong Cac Street, opened a handmade shop, painted clothes and shoes.
After paying 8 million rent (3 months rent, 1 month deposit), Bong painted and repaired the shop by himself. Unable to afford, she bought loose wooden panels to design, built into tables, shelves, made decorative lights, asked friends to teach her how to make electrical connections to make the electricity in the shop herself. She didn't even install an air conditioner for fear of wasting electricity. "The store at that time also brought me a stable income, but due to my lack of experience in renting a place, my limited capital, I constantly had to move stores. In 2 years, I moved stores 8 times. Everyone is crazy and self-employed as an employee"Le Bong said.
In 2017-2018, Bong's business grew more when she sold an effective and cheap homemade shoe cleaning product to the market. Her shop received a lot of orders to clean shoes, leather goods such as wallets, bags, helmets, suitcases… and began to have orders to sell large quantities of shoe cleaning products all over the country. . "In 2018, I had my first store with a convenient location in Hanoi instead of small rooms, located in the same building. In 2020, I will open another store in Ho Chi Minh City. Until now, this is still a source of income. my important income, help me realize my dream of helping my parents build a house, buy a car, invest in other projects"Bong said.
Before many mixed comments, Le Bong confided: "I'm not disappointed because of that, but instead make it a motivation to continue my volunteer activities. Every month, I and my friends still spend the revenue for charity activities, helping patients and poor children." Besides, she also spends more time cultivating knowledge, trying to build a positive, energetic Le Bong image and always trying to become a better version of herself.