This morning (September 28), information from students said that teacher Nguyen Ngoc Ky – the first teacher to write letters with his feet had just died at his home after a long battle with kidney failure. This news can not help but make many people sad and regretful. The reason is because during his 76 years of life, teacher Nguyen Ngoc Ky has always been an inspirational example for generations of students about his extraordinary efforts and love for life.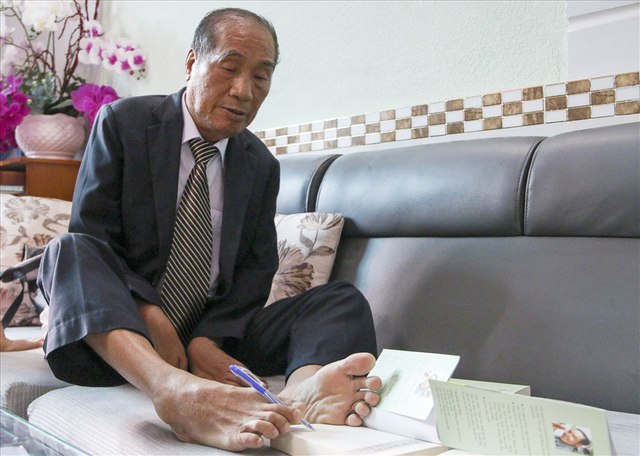 During his 76 years of life, teacher Nguyen Ngoc Ky is an example of extraordinary life force and love for life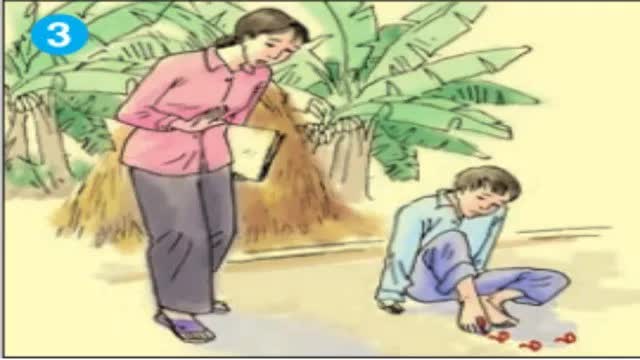 His writing practice has been included in the textbooks by the Ministry of Education and Training
It is known that Mr. Nguyen Ngoc Ky was born on June 28, 1947, in Hai Hau, Nam Dinh. When he was 4 years old, Mr. Ky became ill and was paralyzed in both hands. Not accepting to surrender to fate, he practiced writing with his feet, to fulfill his dream of going to school and integrating with his peers. After 2 years of practice, Mr. Ky gradually got used to writing with his feet. Later, his life and writing practice was included in the pages of Primary School Textbooks and Vietnamese by the Ministry of Education and Training.
At the age of 9, Mr. Ky started studying in grade 1 (according to the 10-year education program in the North before). In the 7th grade, he participated in the National Mathematical Competition and ranked 5th, and was awarded a badge by President Ho Chi Minh for his achievement in overcoming difficulties in studying well. During the period from elementary school to high school, Mr. Ky was always recognized as a good student with high academic achievements.
In 1970, Mr. Nguyen Ngoc Ky graduated from the Faculty of Literature at Hanoi University. Advised by the late Prime Minister Pham Van Dong, he was determined to return to his hometown of Hai Hau to work as a lecturer. After 35 years of working in education, teacher Nguyen Ngoc Ky was awarded the title of "Excellent Teacher" and is also a member of the Vietnam Writers' Association. At the age of 58, Mr. Ky was also awarded the title of "Vietnam's first teacher using his feet to write" by the Vietnam Record Book Center.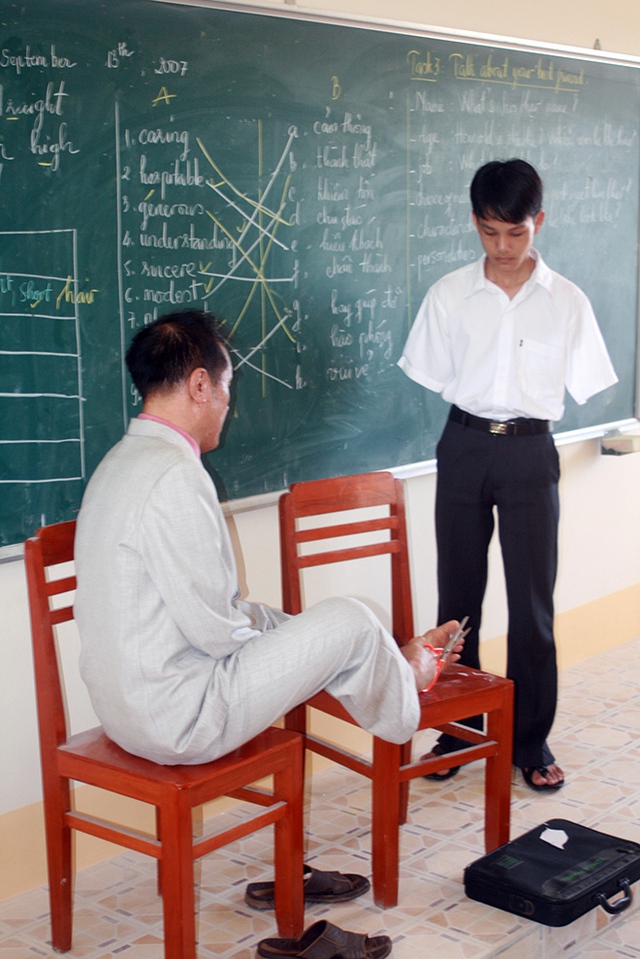 Picture of teacher Nguyen Ngoc Ky in an hour of class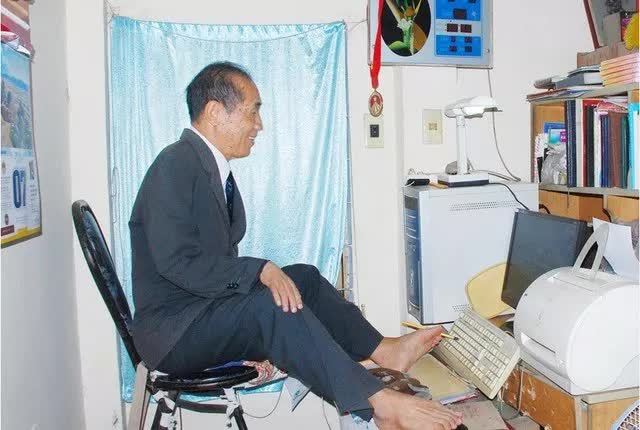 In addition to his career in cultivating people, Mr. Ky is also a famous writer who has published many works that have resonated such as memoirs. I go to schoolMemoir I'm in CollegeMemoir I Go Teach, Heart Giving Life… In total, Mr. Ky has published more than 30 books, 1500 quizzes and poems in 16 volumes.
Mr. Nguyen Ngoc Ky has been invited to exchange and educate many generations of students, students and young people throughout the country. Although in recent years he had to cope with kidney failure, Mr. Ky still enthusiastically accepted the invitation to interact with students, receive psychological counseling through Call Center 1088 and compose literature in Ho Chi Minh City. In 2013, on the occasion of Nick Vujicic's visit to Vietnam, he was one of 24 examples Seed soul of Vietnam was honored at the White Palace Convention Center (HCMC).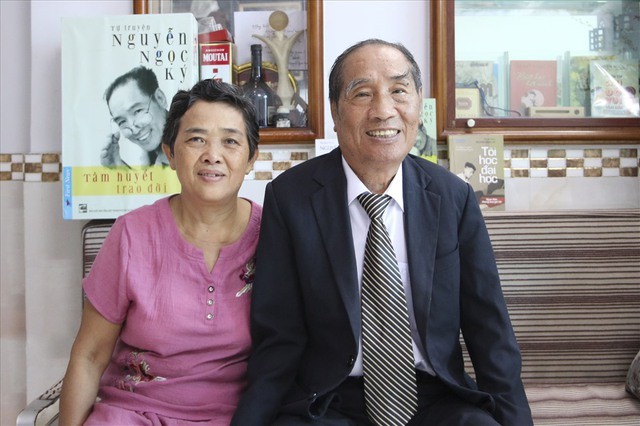 Farewell to the excellent teacher Nguyen Ngoc Ky – The teacher who does not need white chalk and blackboard but has inspired generations of students
Synthetic