Specifically, the University of Technology announced the matriculation scores of 36 training disciplines, the highest being 3 information technology training majors: Information Technology (Specific – Corporate Cooperation) 26.65 points, Technology Information Technology (Japanese language) 26.1 points, Information technology (Specialty – Corporate cooperation), Data Science and Artificial Intelligence 26.5 points.
Followed by computer engineering, automotive engineering, mechatronics engineering, and the lowest passing score of 15 falls in some construction engineering majors.
The University of Economics also announced the matriculation scores of 19 majors. The highest score for admission was Marketing with 26.5 points. Majors International Business and E-commerce 26 points. The lowest admission score is State Management, Hotel Administration with 23 points.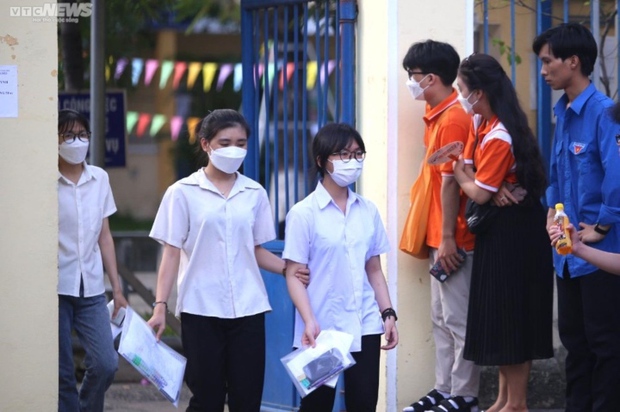 Candidates taking the National High School Graduation Exam in 2022 at the Da Nang Examination Council.
Also this afternoon, Vietnam – Korea University of Information and Communication Technology announced the matriculation scores of 14 majors/specialties. The highest scores for admission are Information Technology (engineering), Business Administration – Logistics and Digital Supply Chain Management with 25 points.
The lowest admission score is Business Administration – Information Technology Project Management with 20.05 points.
The remaining member schools will continue to announce their admission scores from the evening of September 15, and candidates can see the specific scores of each major at the website and fanpage of the school they applied for.