The above content was given by the Ministry of Education and Training in a document sent to universities guiding the implementation of tasks for the academic year 2022 – 2023 for higher education.
Accordingly, the Ministry requires schools to soon complete the enrollment project in 2023, in which special attention is paid to completing enrollment methods in the direction of simplification, strictly complying with the current enrollment regulations; Avoid introducing complicated enrollment methods, causing difficulties for candidates.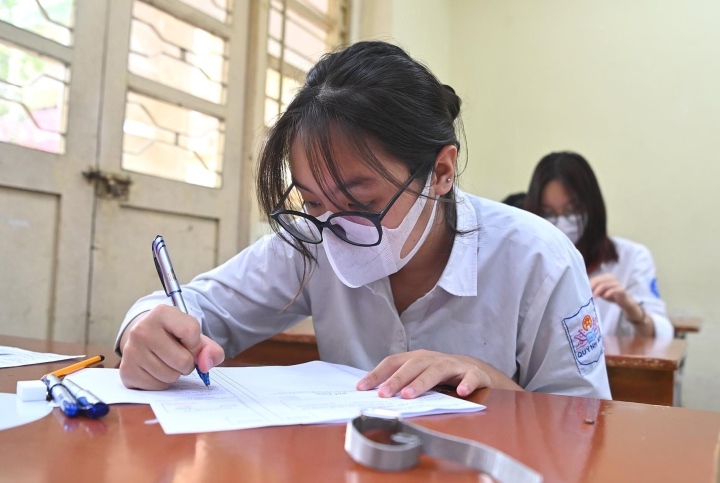 Candidates participating in the high school graduation exam 2022. (Artwork: HA)
The ministry also requested higher education institutions to develop and promptly announce orientations and directions for enrollment work for 2025 onwards – when the first students graduate from high school according to the general education program. new. The enrollment methods from 2025 need to match the requirements, content and structure of the new general education program.
Particularly for schools with pedagogy, the units need to actively work with the People's Committees of the provinces and cities on duty to implement Decree 71/2020 on the roadmap for raising the standard level of teachers' training. preschool, elementary school, middle school.
The Ministry of Education and Training also requires units to closely link training and retraining capacity with the requirements on the quantity and quality of teachers and education administrators in order to continue implementing fundamental innovation and training. comprehensive education and training and meet the requirements of implementing a new general education program.
Besides the enrollment issue, in the academic year 2022 – 2023, the Ministry also requires training institutions to strengthen the application of information technology and digital transformation in the management system, in teaching and learning; strengthening conditions for quality assurance and management; strengthen the development of science, technology and innovation activities; attracting investment resources and speeding up disbursement; promote international integration…