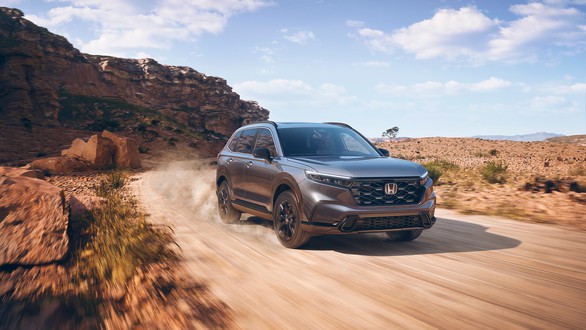 The new Honda CR-V may appear in Southeast Asia as early as next year – Photo: Honda
Specifically, the old Honda CR-V has an LX version starting at $ 28,045, but this configuration has disappeared from the new generation lineup.
The starter version, therefore the EX 2WD, starts at $32,355, meaning users will have to spend $4,310 more than before to own the best-selling SUV in the mid-size segment.
If you compare the two EX configurations at the same level, the price of the new Honda CR-V is also $1,800 higher than the old version (the old version starts at $30,555).
With a new 190-horsepower engine, a 7-inch touchscreen and many other additions, Honda hopes users will accept the new higher price tag.
For customers who always consider the loss of fuel consumption, the hybrid version of Honda CR-V 2023 appears in 3 configurations from low to high with an overall capacity of 204 horsepower.
In the most optimal configuration of the economical array (front-wheel drive only), the car consumes 5.47 liters per 100 km while the highest version (2 bridges, normal engine) is one and a half times higher at 8.4 liters / 100 km.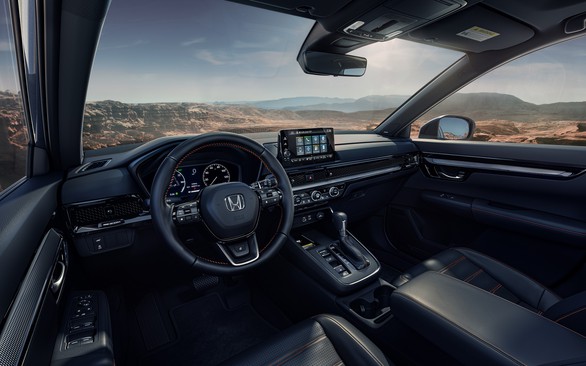 Honda hopes the new design and more default technologies will help convince users to accept to spend more money to buy a new CR-V – Photo: Honda
In terms of equipment, the lowest version of the Honda CR-V 2023 has heated front seats, a traditional half-digital instrument cluster, 2-zone air conditioning, a small electric sunroof, heated side mirrors and 18-inch wheels. .
Choose a configuration one level higher and users will have access to a 9-inch touch screen, wireless Apple CarPlay / Android Auto, a 15W wireless phone charger and an 8-speaker system. Some equipment only appears on higher versions including large 19-inch wheels, 12-speaker Bose system, satellite navigation or Wi-Fi hotspot.
>>> Detailed photos of the new Honda CR-V