The number of international visitors to Thailand in July reached 1.07 million, an increase of more than 50% compared to June, mainly due to the removal of the "Thailand Pass". With restrictions lifted, Thailand welcomed 3.15 million foreign visitors in the first seven months of this year.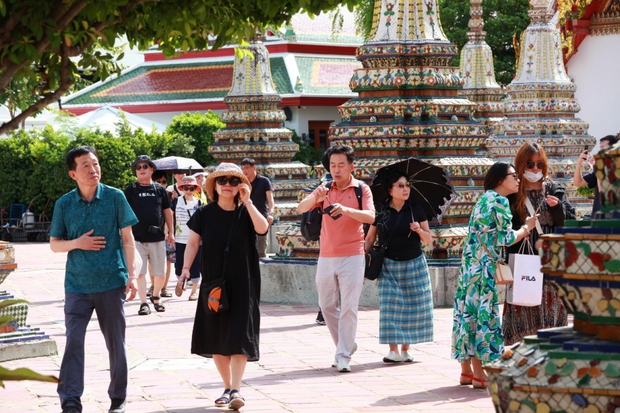 The sharp increase in visitor numbers has helped Thailand, along with Malaysia, be the top attractor of international tourists in Southeast Asia. Malaysia has welcomed over 2 million visitors (as of the end of June 2022) and set a target of 4 million international arrivals in 2022.
Meanwhile, according to the General Statistics Office, in 7 months of 2022, international visitors to Vietnam reached 954,600 arrivals, 10 times higher than the same period last year but still down 90.3% over the same period in 2019. Vietnam aims to welcome about 5 million international visitors in 2022.
Thailand expects to welcome 10 million visitors in the whole of 2022, but this target can be adjusted. The Tourism Authority of Thailand estimates that from August to December, each month, there will be 1.5 million international visitors to Thailand.
Theo Reuters, Bangkokpost